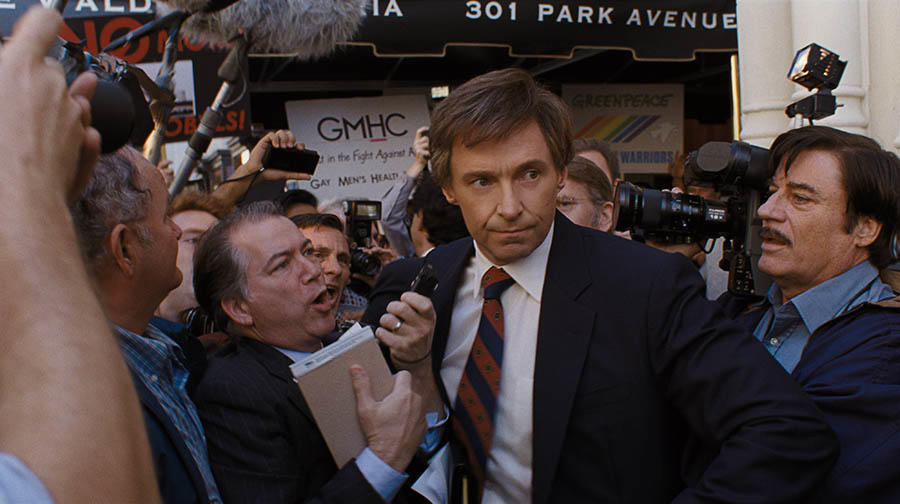 Hugh Jackman said goodbye to his popular alter-ego Wolverine in the magnificent Logan, and then followed that up with his charming performance as P.T. Barnum in The Greatest Showman. Now he embodies seasoned politician Gary Hart in The Front Runner. A leading contender for the U.S. presidential nomination in 1988, Hart became embroiled in a scandal that derailed his campaign.
In our exclusive video, Jackman notes that Hart valued his private time, so when certain questions arose about his personal life, he felt: "This has nothing to do with my ability to run the country." Rather than focusing on what, exactly, Hart may have done, Jackman says the movie asks: "Why do we care so much?" We also hear from J.K. Simmons, who costars as Hart's campaign manager, and director Jason Reitman.
Vera Farmiga also stars as Hart's devoted wife. Watch the video below. Get tickets now to see The Front Runner; it opens in select theaters on Election Day and everywhere on November 21.