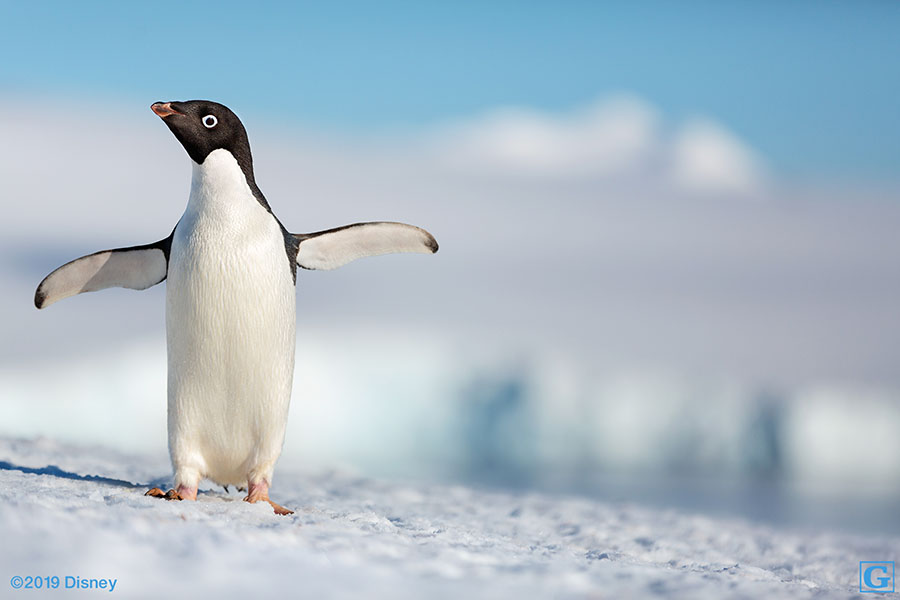 For the past decade, Disneynature has been helping to save the planet, one film at a time. Disney first produced films about nature more than 70 years ago and created Disneynature, an independent film unit, in 2008. Since then, films such as Earth, Oceans and African Cats have delighted audiences worldwide, while drawing attention to important environmental issues.
Now the latest Disneynature production, Penguins, will open in theaters on Wednesday, April 17. A new video celebrates the occasion, showcasing the range of topics covered in past films and the issues addressed. We hear from some of the filmmakers, as well as narrators Tina Fey (Monkey Kingdom) and John Krasinski (Born in China). Famed anthropologist Jane Goodall points out how the films can reach young people who are then motivated to help save the planet: "Kids, once they're motivated … nothing stops them."
Enjoy a fresh look at the wonder, majesty and magic presented by Disneynature Films over the past 10 years in the video below. Tickets to Penguins are now on sale; the family adventure will open in select theaters on Wednesday, April 17.