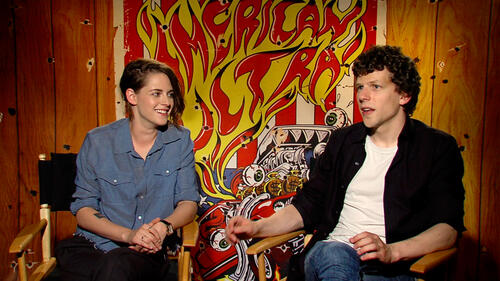 Weekend Ticket: Episode 128 - Kristen Stewart & Jesse Eisenberg
Which movie's right for you this weekend? American Ultra? Hitman: Agent 47? Sinister 2? Fandango Correspondent Alicia Malone breaks them down with a little help from Kristen Stewart and Jesse Eisenberg.
Hitman: Agent 47 Synopsis
HITMAN: AGENT 47 centers on an elite assassin who was genetically engineered from conception to be the perfect killing machine, and is known only by the last two digits on the barcode tattooed on the back of his neck.
Read Full Synopsis
Movie Reviews
Presented by Rotten Tomatoes
More Info
Rated R | For Sequences of strong violence, and some language