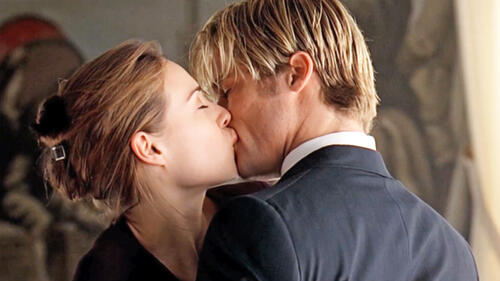 Ultimate Makeout: Mashup
Romantic, sexy, and awkward makeout moments in the movies.
Vertigo (1958) Synopsis
VERTIGO, 1958, Universal, 128 min. In director Alfred Hitchcock's psychological suspense masterpiece, retired police detective "Scottie" Ferguson (James Stewart) becomes obsessed with Madeleine Elster (Kim Novak), a troubled woman he is hired to follow around San Francisco.
Read Full Synopsis
Movie Reviews
Presented by Rotten Tomatoes