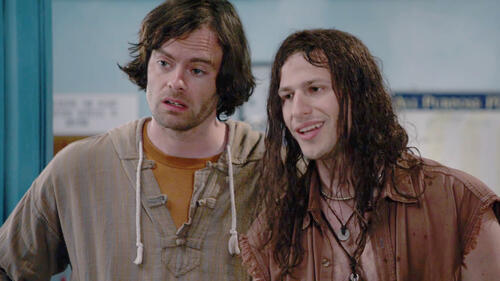 The To Do List: Movie Clip - Van & Brandy
1 of 2
Weekend Ticket: Episode 20 - Hugh Jackman

Which movie's right for you this weekend? The Wolverine? The To Do List? Fandango Chief Correspondent Dave Karger breaks them down with a little help from Hugh Jackman.
The To Do List Synopsis
A studious teenager (Aubrey Plaza) wants to lose her virginity before entering college in the fall.
Read Full Synopsis
Movie Reviews
Presented by Rotten Tomatoes
More Info
Rated R | For Pervasive strong crude and sexual content including graphic dialogue, drug and alcohol use, and language - all involving teens.