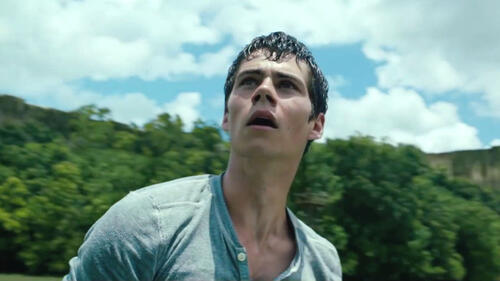 The Maze Runner: Trailer 1
1 of 3
Weekend Ticket: Episode 80 -Tina Fey & Jason Bateman

Which movie's right for you this weekend? A Walk Among the Tombstones? The Maze Runner? This Is Where I Leave You? Fandango Chief Correspondent Dave Karger breaks them down with a little help from Tina Fey and Jason Bateman.

Mom's Movie Minute: The Maze Runner

Is The Maze Runner too intense for your child or teen? Janell Inez shares her experience on this episode of Mom's Movie Minute.
The Maze Runner (2014) Synopsis
When Thomas wakes up trapped in a massive maze with a group of other boys. Only by piecing together fragments of his past with clues he discovers in the maze can Thomas hope to uncover his purpose.
Read Full Synopsis
Movie Reviews
Presented by Rotten Tomatoes
More Info
Rated PG-13 | For Intense Seq. of Sci-Fi Violenc, Intense Seq. of Sci-Fi Action, Some Disturbing Images and Thematic Elements