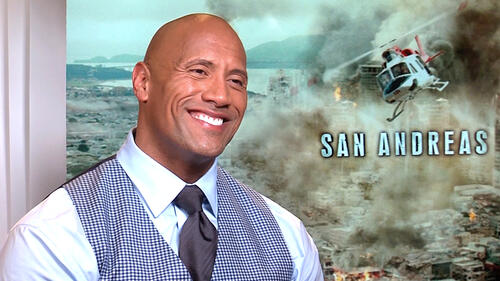 Weekend Ticket: Episode 116 - Dwayne Johnson
Which movie's right for you this weekend? Aloha? San Andreas? Fandango Correspondent Dave Karger breaks them down with a little help from Dwayne Johnson.
San Andreas Synopsis
After the infamous San Andreas Fault finally gives, triggering a magnitude 9 earthquake in California, a search and rescue helicopter pilot and his estranged wife make their way together from Los Angeles to San Francisco.
Read Full Synopsis
Movie Reviews
Presented by Rotten Tomatoes
More Info
Rated PG-13 | For Intense Disaster Action and Mayhem Throughout, and Brief Strong Language