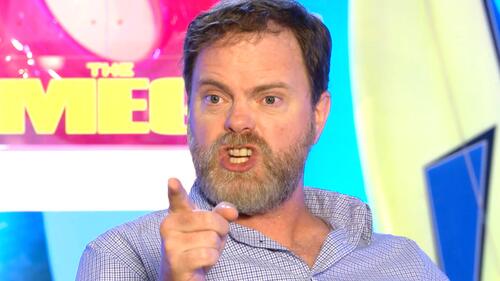 The Meg
Jason Statham, Rainn Wilson, Ruby Rose, Bingbing Li, and director Jon Turteltaub join Fandango's Naz Perez to discuss Rainn's personal strategy for defeating giant sharks, Jason's feelings about crying and going shirtless on screen, and whether or not the
1 of 4
Weekend Ticket: The Meg, Slender Man, Dog Days

This week: a giant shark, a nightmarish entity, and lots of doggies grace the big screen! Will you see 'The Meg', 'Slender Man', or 'Dog Days' in theaters this weekend?

The Meg: Exclusive Interview

Jason Statham, Rainn Wilson, Ruby Rose, Bingbing Li, and director Jon Turteltaub join Fandango's Naz Perez to discuss Rainn's personal strategy for defeating giant sharks, Jason's feelings about crying and going shirtless on screen, and whether or not the

Top New Trailers - April 2018

Here are the top 10 trailers from last month based on views! Which trailer is your favorite?