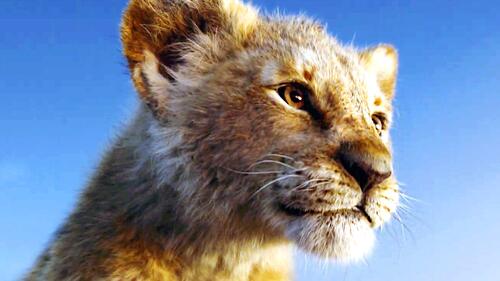 The Lion King
The Lion King
1 of 10
Weekend Ticket: The Lion King

Hakuna Matata, movie fans! The photorealistic remake of 'The Lion King' hits theaters this weekend! Will you go see?

The Lion King: Exclusive Interview

Seth Rogen, Billy Eichner, Chiwetel Ejiofor, Alfre Woodard, and director Jon Favreau join Fandango correspondent Naz Perez to dish about their recording sessions with Donald Glover, reinventing the classic character in 2019, and how important casting is t

The Lion King: Know Before You Go

Need a refresher on The Circle of Life? Check out this quick, fact-filled catchup that will get you up to speed before you go see 'The Lion King' in theaters July 19!

Weekend Ticket: Spider-Man: Far From Home + The Lion King Preview

Marvel's webslinger takes on deadly elemental foes on a European vacation in 'Spider-Man: Far From Home' in theaters this weekend. Plus, check out a preview of 'The Lion King', before you see it in theaters on July 19!

Summer Movie Preview

Check out this preview of the most highly anticipated movies coming out in Summer 2019!