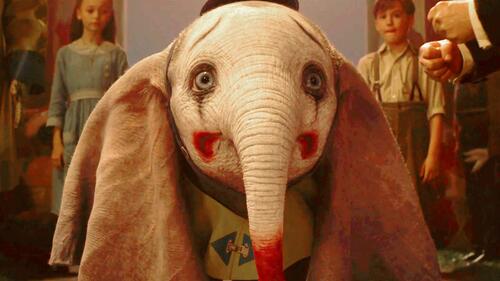 1 of 10
Weekend Ticket: Dumbo

Ready to see a movie that will take you to new heights? See 'Dumbo' in theaters this weekend!

Dumbo: Exclusive Interview

Colin Farrell, Eva Green, and Danny DeVito talk about becoming circus performers, learning that being unique is a blessing, and share memories they will never forget shooting the Tim Burton adaptation of the Disney classic, 'Dumbo'!