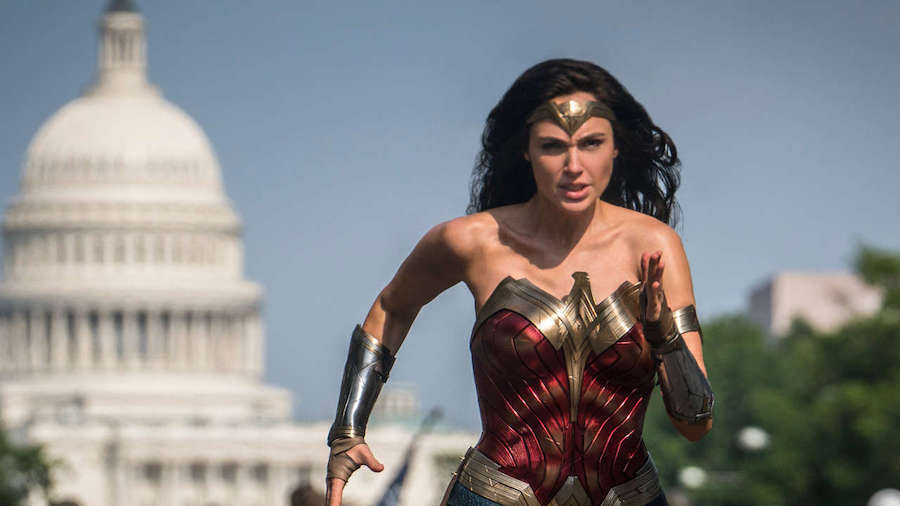 It's been three years since audiences first saw Gal Gadot's Wonder Woman light up the big screen. Soon enough she'll be back, stronger than ever, immersed in a time of vibrant neon lights and seriously nostalgic '80s tunes. Fans were already counting down to Wonder Woman 1984's big release, and this was before the film's debut was pushed to October 2, and then Christmas due to COVID-19. And because Wonder Woman's success broke a handful of records (including biggest grossing live-action film directed by a woman), the bar for the sequel is set high for fans and critics alike. After visiting the set in London, we're confident it'll exceed expectations and be a highlight of an otherwise difficult year for so many.
"My life hasn't been what you probably think it has," Diana cryptically says in the film's trailer. And she's right. From Steve's (Chris Pine) return, to Diana's adventures since we last saw her, and the emergence of The Cheetah (Kristen Wiig), audiences will embark on quite an adventure in WW1984. Luckily, we have tons of insight on what to expect come fall to hold you over a little longer. Your burning questions about WW84 are answered below. Let's break it down.
You can sign up for a Fan Alert now to find out when tickets go on sale for Wonder Woman 1984
1. Where is Diana when we find her?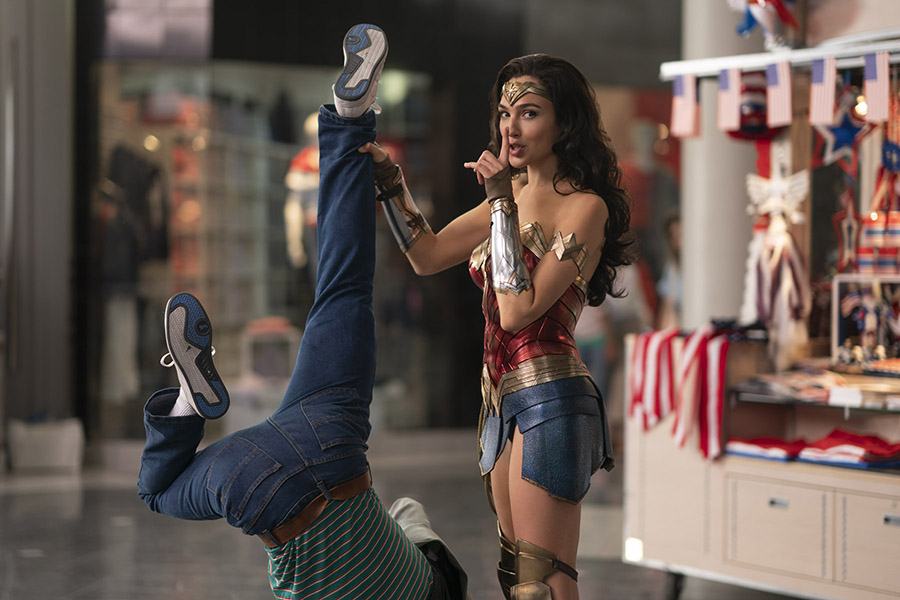 Physically? She resides in Washington D.C. in the '80s and continues saving the world while in the shadows. By day, she works in cultural archeology and anthropology at the Museum of Natural History. By night, she's a gal on the go and although she has an apartment with very little in it, she doesn't get home much.
Mentally? The good news is she is at the top of her game and is more experienced with even thicker skin. "You're gonna see an expansion of her abilities as Wonder Woman. Now, she's been seasoned because she's been doing what she's been doing since the end of WWI to 1984," says producer Chuck Roven. "It's plenty of time for her to expand her powers. And yet, she's always learning. She's always getting life lessons. It influences what she does with her powers."
And though Diana is crushing it, something still isn't quite right. "We learn that Diana is slightly disengaged and a bit lonely in the world when we re-meet her, as people are chasing after wealth and power and happiness," says associate producer Anna Obropta. And this brings us to Question no. 2…
2. Why 1984?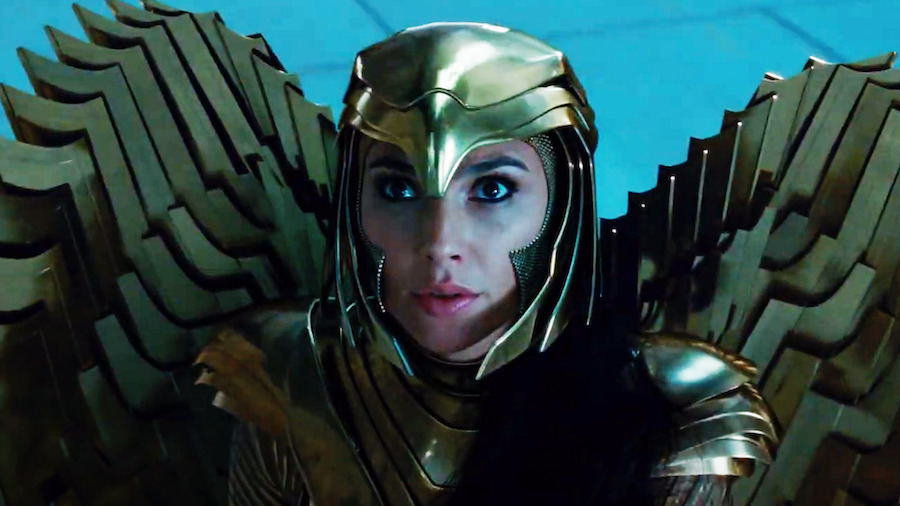 Lucky for you, we have this rockin' guide exploring just how '80s WW84 is. But in short, 1984 is a nostalgic blast from the past that also allows for the franchise to play with other themes about society, perhaps in a colorful and more playful way than the first film. "America is at the height of its power and pride in 1984… everything is in excess," says Obropta. "It's America at its peak. The decade of greed and desire. It's sort of humanity and its best and at its worst. It was a year of lessons learned. Lessons for a goddess warrior, lessons for all of us." Neon lights, throwback tunes, and a Spielberg ode or two also make for an exciting new ride.
3. Is this truly a sequel?
Yes and no. While the film technically follows 2017's Wonder Woman, it could theoretically stand on its own. "What Patty [Jenkins] says is: This is not number two," Obropta explains. "In the traditional sense, it doesn't feel like a standard sequel film. It's very much it's own standalone, unique adventure." While most of the story takes place in the '80s, it actually begins in a place where time doesn't exist (hint: Themyscira), but more on this later in the guide.
And don't worry, you'll be filed in on what Diana's been up to the last few decades. "We see what she's been doing… we get a sense of how that time has passed," says Roven.
"We didn't want to make a conventional sequel, we just really wanted to make something different."
4. Steve? He's back? How?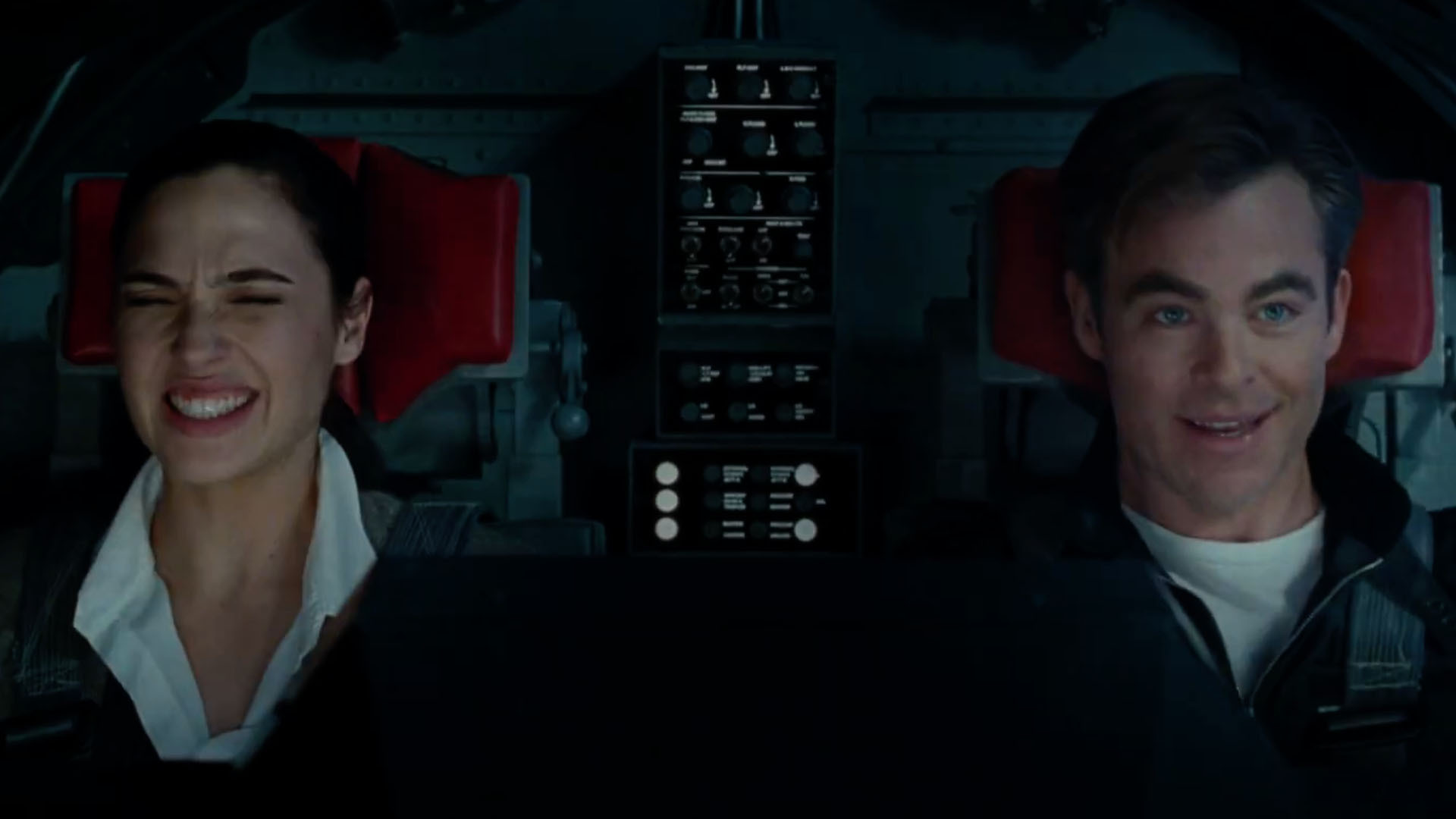 Although fans (seemingly) saw his heartbreaking demise in Wonder Woman, Steve is in fact back. And yes, he is actually the same Steve Trevor, although the "how and the why" he returned are being kept under wraps by the film's cast and crew. Although it was a surprise to fans, director Patty Jenkins has had this tidbit up her sleeve for a while. "I've known everything about all of that for a long time," she says. "I didn't bring him back because I wanted to bring him back. It was intrinsic to the story that I wanted to tell." Obropta further teases, "He's an important ally in the film."
What we can say is that there is a big role reversal between Steve and Diana. While Steve first helped Diana navigate the world in 1918 away from her home of Themyscira, now, Diana is the wise and worldly one showing Steve around the block. Everything in 1984 is new to Steve, and actor Chris Pine seemed to love every minute of it. "He's kind of in this blissful state of having shed all of [the heaviness of the war] and be a wondrous boy," the actor says. "It's a time of revelation and awe… 'Cars a great. Hot dogs are great. Trees are great. People are great.'" But don't be fooled. "He can still punch and kick."
5. Will Diana and Steve rekindle the flame?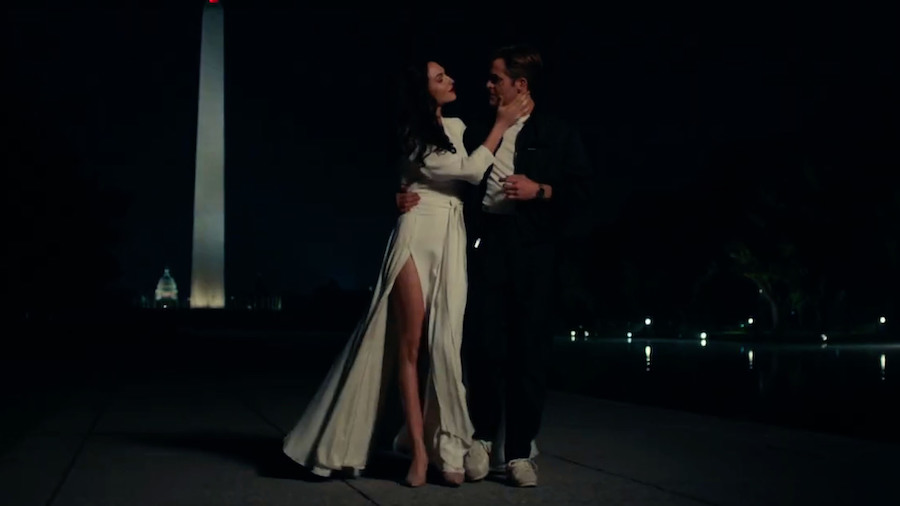 As Gadot bluntly puts it: "Yes." In fact, when it comes to this romance, they're turning up the heat. "In the first one, we just initiated it, we just started it. It was way more naive and it was the first time Diana had ever fallen in love," the actress says. "In this one, they meet each other again but it's more the adulthood part of it. I think it's even more romantic and more sexy and lustful. She's been waiting for him, you know, it's been 80 years since they last met and she hadn't loved anyone else since."
Plus, Gadot and Pine had a blast playing with their character's role reversal this time around. "It's fun! It's fun playing the fish out of water in the first one then in this one, it's so much fun for me to see the world through Steve's eyes," says Gadot. "[Diana] got used to this world and now everything is fresh and new all over again."
6. Is Pedro Pascal the bad guy?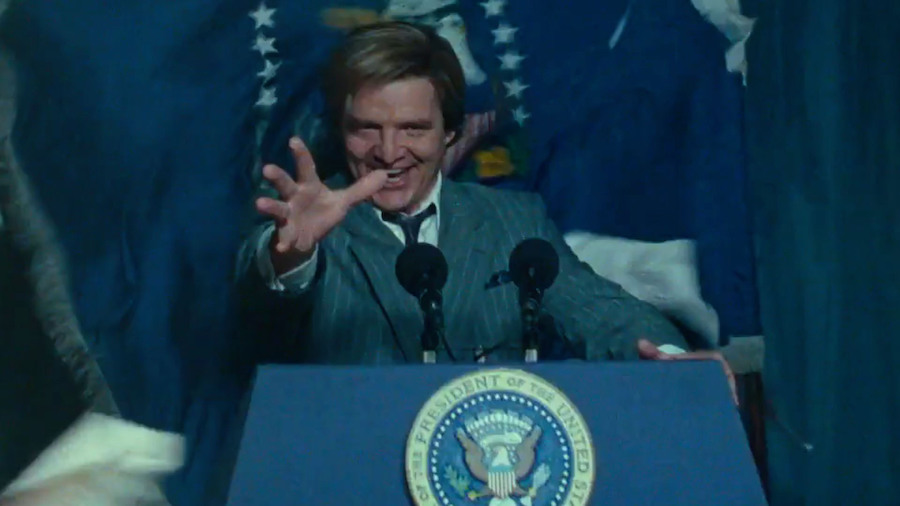 It might depend on who you ask. Pascal, for one, is empathic towards his scheming character Max Lord. "He's a human being, to say he's a human being in the DC universe is pretty telling. His flaws are very human," the actor says between takes on set. "Would I be friends with this guy in real life? Probably not," he continues. "He'd want different things than me I think. He has different ideas of success and what success means. I would try harder for other things, like love, friendship, alcohol."
Max Lord is the President of Black Gold International, seemingly selling people their biggest dreams of power, wealth, and success via informercials. Obropta describes him as a "persuasive, desperate, self-obsessed entrepreneur." But Pascal thinks his villainous motives are up to interpretation. "You'll be able to decide when you see," he teases.
Regardless of whether or not Max Lord is, in fact, evil, there's one aspect of the character Pascal is here for: the wardrobe. "All I wear is power '80s suits. They fit perfectly, very comfortable, run the gamut of elegant and hideous in all the right ways," he reveals. Designer Lindy Hemming chimes in on Max Lord's look, saying, "He wants to be the greatest businessman in the world," despite his clothes giving off more of a wannabe vibe, with ill-fitted tailoring and drapey trousers.
7. … Or is Kristen Wiig the bad guy?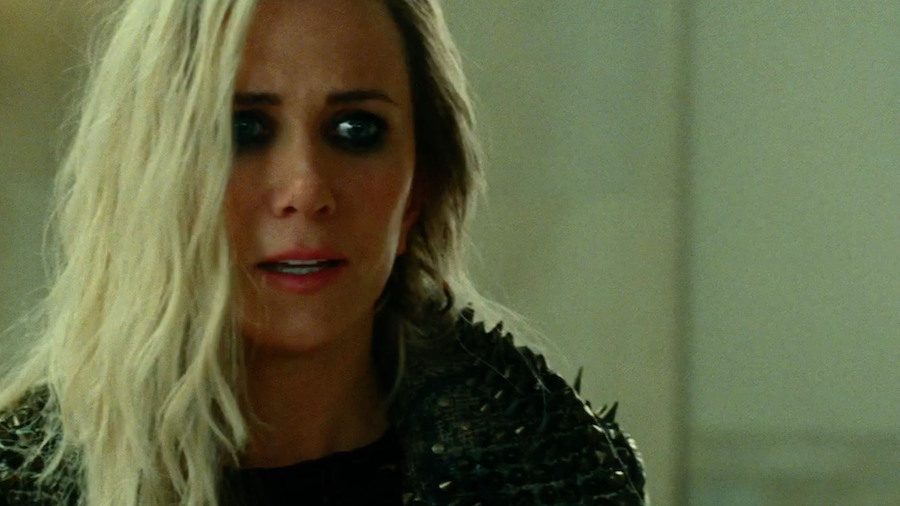 We meet her as Barbara Minerva, a gemologist who works at the museum with Diana. She's funny, awkward, shy, and brilliant and dons glasses and oversized clothing. She befriends Diana before falling prey to Black Gold International's scheme and the idea that she can have everything her heart yearns for. "She desires to be stronger, to be more seen and respected in the world," says Obropta. "She wishes to be like Diana."
And then, she undergoes a wild transformation to become The Cheetah. "Barbara's power takes a dark turn, she turns kind of savage and vicious," the associate producer teases. Her slouchy wardrobe is replaced with pieces that are sleek, black, bedazzled, leopard, studded, leather, and snake print. But can The Cheetah handle her powers? Can anyone handle their great powers? This is a question the movie will ask. "What happens if all of the world's dreams come true at the same time?" says Obropta. "What are the consequences for Black Gold, Barbara, Diana, the world?"
8. Will we see the Amazons?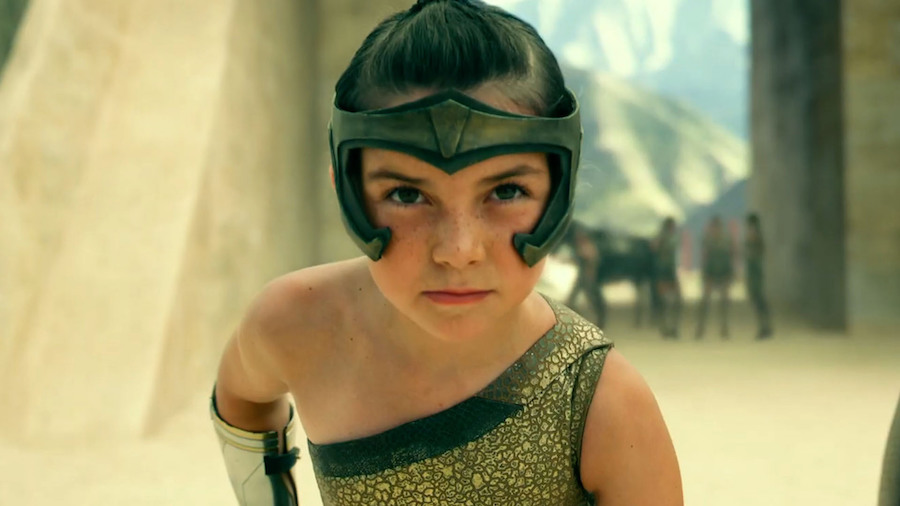 It seems fans will return to Themyscira, Diana's homeland where it all began. (Fun fact: some of the beachy Themyscira scenes were shot on the shores of Spain.) Glimpses in the WW1984 trailer preview what will be "The Amazon Olympics," a day of celebration and competition of some of the most impressive and impossible challenges like archery, acrobatics, and swimming. "It's like American Ninja Warrior meets Cirque du Soleil meets extreme sports, yet really none of that," says Obropta. "Like nothing you've ever seen before. It all culminates in this all-star competition." The smallest of the warriors is a 10-year-old Diana, played by the same actress who played young Diana in the first film.
9. Will Batman or any Justice League members stop by?
It's not impossible. When asked, Roven played played coy. "I can't tease anything," the producer said. What about the Bruce Wayne email fans saw at the end of WW? Jenkins explains. "That actually had more to do with Batman v Superman," the director says. "We, in a good and a bad way, are really not in that overlap world because of the period that this takes place."
10. How about other familiar faces?
Actresses Robin Wright and Connie Nielsen are confirmed to reprise their roles as Antiope and Hippolyta, respectively. Details about their return have been kept under wraps.
11. Will the themes be similar to the first film?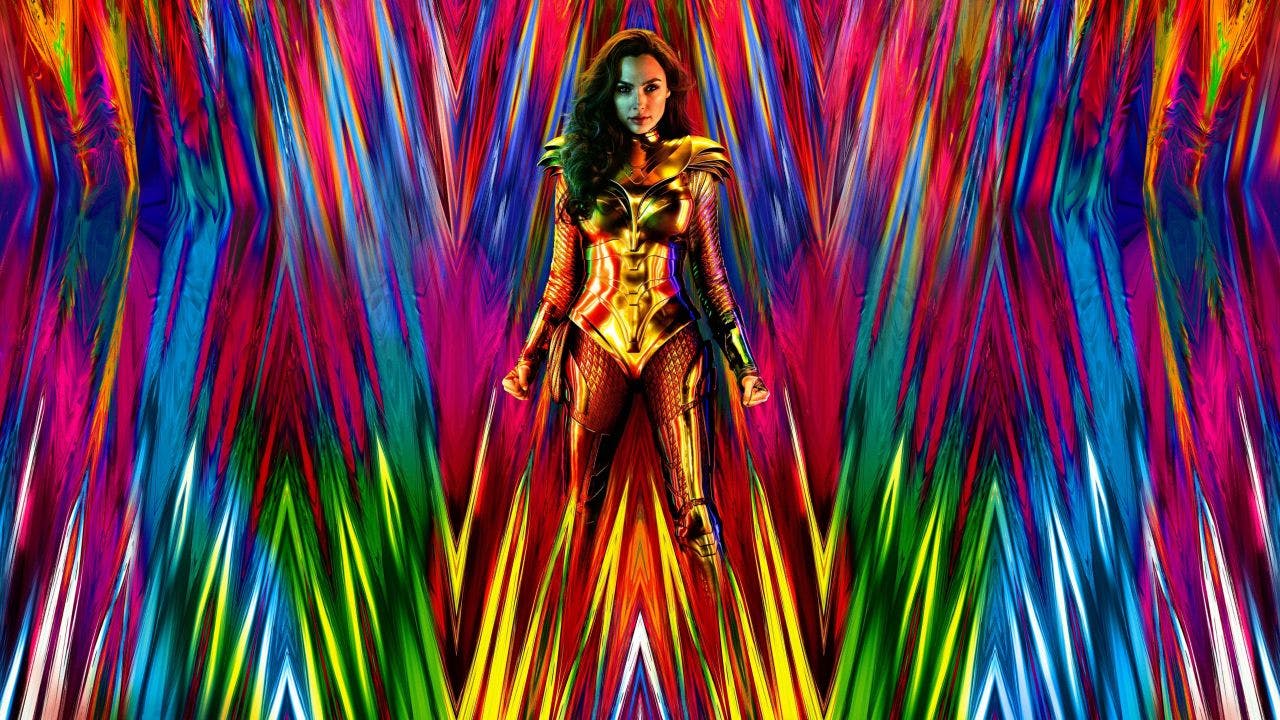 "This film deals more with what I think would be universal issues as opposed to gender [issues]," says Roven when comparing the film to its predecessor. "In terms of 1984, it was a period of time where the world seemed to have it all. It was a period of great innovation, great greed, great ambition. There's a yin and a yang to that." Gadot reflects his statement, saying, "In the first movie, she wasn't allowed to get into the parliament building, so of course, the place where women are in the '80s is much better and there's so much more freedom and opportunities." While there's still a sense of girl power, the film will look at humanity as a whole. "I do believe that every decade, every day is a wonder women decade. Like every decade should be a wonder men decade, you know what I mean?" Gadot says. "Be good, doesn't matter if you're a man or a woman."
12. Even though it's 1984, how is the film relevant now?
While the film explores what happens when people get rewarded in excess, especially in a heightened time like the '80s, audiences in 2020 will see a lot of parallels to our current world. "We're like exploding our children, this next generation, with Instagram, Facebook, social media, there's overflow of information and everything is so fast and they don't know what's real and what's not," Gadot says. Whether the '80s or current day, the film will hold a mirror to society and allow people to reflect on what they think will make them happy versus what actually will. "I just want to be responsible for the message that I'm putting out: Just love more," the actress says. "For this, this movie, which I'm really proud of, I'm just really happy to be a part of it. To be there to tell that story."
13. What iconic costume will likely emerge from WW84?
While Wonder Woman's iconic blue and red costume has been a Halloween staple for years, a new favorite may come out of the sequel. When asked about her favorite costume in the film, Gadot teases it's one that's "fresh, new and freaking badass!" and says, "I've never seen anything like this. It's big time, by far." Our guess is it's "The Golden Suit" of armor or "The Golden Eagle" seen in the trailer — a sleek, gold suit with huge, expansive wings. Beware, Cheetah.
14. Can we expect more sexual innuendos?
Absolutely. Prepare for many wink-wink moments like ones fans loved in the first. Plus, as the associate producer puts it, "a lot of humor and big heart."
15. Just how grand is WW84?
While the bar is high, the dynamic, explosive, colorful, big-time action will likely meet fans' expectations. The film will mix comedy, drama, action, and adventure and the aesthetics will capture the height of the world in the '80s. "Everything is so poppy and fun and colorful. It's going to make our movie so spectacular and beautiful," says Gadot. "It blows my mind how gorgeous and alive everything is. After 1918 where everything was grimy and grey with the trenches — it's a completely different, popping, alive, fun tone."
With that said, Jenkins vision isn't to necessarily outdo the 2017 movie. "It didn't influence [this] all that much. I think what would be the worst thing is if we were like, 'Oh god, how do we recreate that again?'" she explains. "It was incredibly important to say, I don't want to make more of anything. How do I make a brand new movie that could survive with or without that first one?'" We have a feeling it'll not only survive, but thrive.