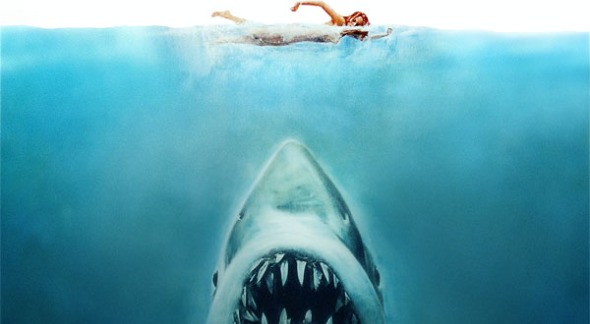 Want to know what's coming soon to digital and what to watch right now on FandangoNOW? Here is your weekly guide to the latest releases:
What are the latest new releases to watch right now?
Nisha Ganatra's The High Note is the latest movie to be released as a Home Premiere. The music-focused drama stars Tracee Ellis Ross as a famous singer and Dakota Johnson as her personal assistant who dreams of being a record producer. It's now available as a premium rental.
The action sequel Debt Collectors is another new digital release, available for rental or purchase. Following up the 2018 crime film The Debt Collector, the second installment brings back Scott Adkins and Louis Mandylor as the titular agents of the mob, this time working a job that takes them to Las Vegas.
What movies are great to pair with those new releases?
A Bigger Splash is perfect for a double feature with The High Note since it's also about a famous singer and co-stars Dakota Johnson. But for Johnson fans, I have to recommend the under-seen 2019 delight The Peanut Butter Falcon. And you can find lots more Tracee Ellis Ross as a regular on the sitcom Black-ish.
Obviously, Debt Collectors is best paired with the first movie, The Debt Collector. But you can also just go ahead and rent or buy them both together in a two-movie bundle. Adkins can also be found in the acclaimed recent action movies Triple Threat, Avengement and the martial arts sequel Ip Man 4: The Finale.
Are there any other big movies coming out this week?
Josephine Decker's highly anticipated and highly acclaimed biographical thriller Shirley, in which Elisabeth Moss portrays real-life author Shirley Jackson, makes its digital debut this Friday, June 5. The movie won a special jury award for auteur filmmaking at the 2020 Sundance Film Festival.
Also out this Friday are the award-winning black comedy Judy and Punch, starring Mia Wasikowska and Damon Herriman as puppeteers, and Dreamland, a crime film from Ponytpool director Bruce McDonald that stars Stephen McHattie and Juliette Lewis and involves gangsters, jazz musicians and vampires.
Are there any classics newly available in a new format?
Steven Spielberg's Jaws, a pioneer of the summer blockbuster, is turning 45 years old this month. For the occasion, Universal has released a new 4K UHD version of the horror classic to buy or rent. You're gonna need a bigger television — or at least want one — to watch the movie in this pristine format.
Can you recommend some great binge bundles to rent?
How about some movies directed by Clint Eastwood, who turned 90 years old last weekend? There's a bundle pairing American Sniper and Sully for less than $6. This week is also actress Emily Ratajkowski's birthday, and her movies Cruise, Welcome Home and In Darkness can all be rented together for less than $10.
Want to see how Hollywood remakes a documentary as a dramatic feature? The biographical skater movie Lords of Dogtown, which turns 15 years old this week, is a great example. And you can rent it along with the original, the doc Dogtown and Z-Boys, as a double-feature binge bundle for under $5.
What are some great movies to watch for Pride Month?
June is the month for boosting LGBTQIA pride, and FandangoNOW is highlighting the best-reviewed films relevant to the occasion as well as fan favorites. Find such notables as Carol, Brokeback Mountain and the new cult hit Cats alongside lesser-knowns like Pariah and the Robin Williams drama Boulevard.
My personal favorites that I recommend include the Best Picture winner Moonlight, the Tilda Swinton-led Orlando, Peter Jackson's Heavenly Creatures, the indie Tangerine, Pedro Almodovar's All About My Mother, the musical Hedwig and the Angry Inch and the documentaries McQueen and The Celluloid Closet.
Speaking of docs, Pride Month commemorates the anniversary of the Stonewall riots, so definitely watch the film Stonewall Uprising. Also, celebrate with a mix of great recent releases such as Portrait of a Lady on Fire and A Fantastic Woman and classics like My Beautiful Laundrette and Boys Don't Cry.
Are we celebrating any big anniversaries this week?
Marilyn Monroe fans, take note that her early movie The Asphalt Jungle turns 70 years old this week while her iconic comedy The Seven Year Itch turns 65. Meanwhile the John Travolta hit Urban Cowboy celebrates its 40th anniversary, and Clint Eastwood's romance The Bridges of Madison County celebrates 25 years.
Both Arnold Schwarzenegger and Martin Lawrence are in with anniversaries this week: the former's sci-fi action hit Total Recall came out 30 years ago and the latter's comedy Big Momma's House came out 20 years ago. Finally, the '80s adventure The Goonies turns 35 this week.
Which must-see movies are coming soon to FandangoNOW?
Judd Apatow's The King of Staten Island, starring Pete Davidson, makes its debut on June 12, as a Home Premiere rental. You can pre-order the movie now and get a discount on other releases. And on June 19, we're looking forward to the historical conspiracy thriller Mr. Jones, which stars James Norton and Vanessa Kirby.
What are the 10 most popular new movies on FandangoNOW?

1. Scoob!
2. Trolls World Tour
3. The Invisible Man
4. Sonic the Hedgehog
5. Bad Boys for Life
6. Bloodshot
7. Capone
8. Survive the Night
9. Knives Out
10. Fantasy Island