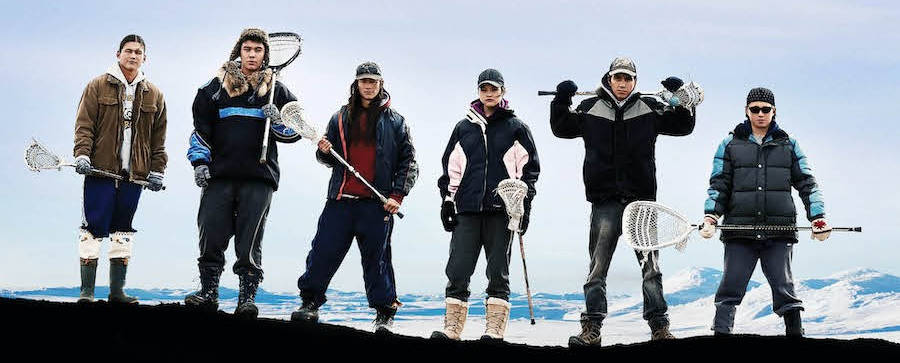 Want to know what's coming soon to digital and what to watch right now on FandangoNOW? Here is your weekly guide to the latest releases:
What are the latest new releases to watch right now?
If you can use a pick me up right now, The Grizzlies offers the latest in hopeful and inspirational underdog sports drama. Based on a true story, the movie follows a group of Inuit students (one of them played by Booboo Stewart) in an Arctic village who take up the original, indigenous North American sport of lacrosse. That's now available to rent or buy digitally.
If creative talents are more your thing, it's really hard to go wrong with any fashion documentary, and House of Cardin is no exception. This one goes behind the curtain for a look at the life and work of iconic fashion designer Pierre Cardin. The doc, which you can buy or rent, includes interviews with Sharon Stone, Dionne Warwick, Naomi Campbell, Alice Cooper and more.
Now available to purchase for the first time is the hit romantic drama The Secret: Dare to Dream, following its popular Home Premiere release. The movie, which stars Katie Holmes, Josh Lucas and Jerry O'Connell, is based on Rhonda Byrne's best-selling self-help book The Secret.
What movies are great to pair with those new releases?
There aren't a lot of lacrosse movies to pair with The Grizzlies, but Crooked Arrows, about a Native American reservation's high school team is a popular rarity. Even better is the feature documentary Keepers of the Game, which follows a real high school lacrosse team consisting of only Native American girls.
For House of Cardin, obviously you can pick any of a number of great fashion docs, including McQueen, Halston, Dior and I, The September Issue, Unzipped and Westwood: Punk, Icon, Activist. The Secret: Dare to Dream also pairs best with a documentary, one also called The Secret and also based on Byrne's book.
Are there any other big movies coming out this week?
Antebellum, a new racism-focused social issue thriller from the producers of Get Out, arrives on digital this Friday. The movie stars the amazing Janelle Monae and the underrated Jena Malone, and that's all that can be said without going into spoiler territory. Pre-order and get half-off other mind-blowing thrillers!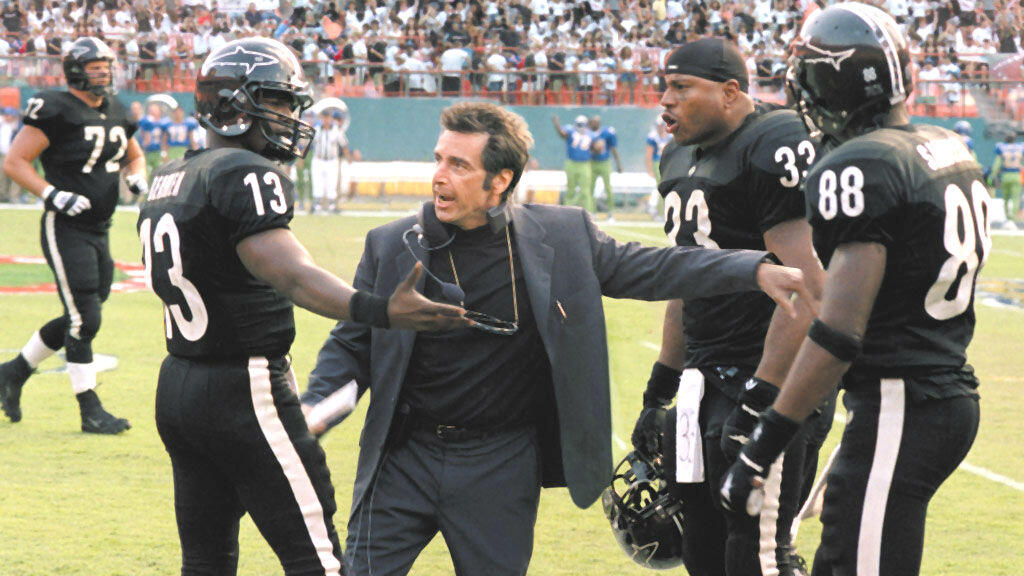 What are some great pro football movies to rent now?
Football season has begun, at least on the professional level, so why not fill your days with football movies in addition to all the football games? But for now, let's stick to movies involving NFL teams. Like Heaven Can Wait, which stars Warren Beatty as an L.A. Rams quarterback, North Dallas Forty, starring Nick Nolte as a Cowboys wide-receiver, and Invincible, starring Mark Wahlberg as real-life Philadelphia Eagles wide receiver Vince Papale.
If you want some football and also some tears pouring from your eyes, there's Brian's Song, about the friendship of real-life Chicago Bears teammates Gale Sayers and Brian Piccolo. But if you want some laughs instead, see what happens when a mule joins a fictional pro football team in Disney's Gus.
Speaking of movies with fictional organizations, both Semi-Tough and Any Given Sunday involve Miami teams — the Bucks and the Sharks, respectively. For behind the scenes stories, Jerry Maguire is about an agent for an Arizona Cardinals wide receiver and Draft Day is about the general manager of the Cleveland Browns.
Can you recommend some great binge bundles to rent?
As long as you're going to watch Heaven Can Wait, on my recommendation, go ahead and pair it with Down to Earth, which is based on the same play. You can rent or buy both together in one of the original/remake double feature bundles. Also, I'm getting ahead of the anniversaries, but now's a good time to rent Insidious and Insidious: Chapter 2 together in a bundle.
Are we celebrating any big anniversaries this week?
Martin Scorsese's gangster film masterpiece GoodFellas was released in theaters 30 years ago this week, while fellow Oscar-winning classic Ordinary People turns 40 years old. And the Oscar-winning Holocaust documentary Into the Arms of Strangers: Stories of the Kindertransport turns 20.
Other theatrical release anniversaries include the cult classic Hackers, which turns 25, the stop-motion animated feature Tim Burton's Corpse Bride, which turns 15, and Cameron Crowe's Almost Famous, which turns 20. Ben Affleck's crime film The Town and the Emma Stone-led teen comedy Easy A both turn 10.
As for festival premieres, the con-artist drama The Grifters made its debut 30 years ago, and the Oscar-winning drama Leaving Las Vegas, David Fincher's Se7en, and Carl Franklin's Devil in a Blue Dress all made theirs 25 years ago. The horror film Insidious, the Kazuo Ishiguro adaptation Never Let Me Go, and the Best Picture winning biopic The King's Speech all debuted 10 years ago.
Which must-see movies are coming soon to FandangoNOW?
Two movies featuring some of today's greatest actresses release digitally next Friday, September 25. First, there's the action movie Ava, starring Jessica Chastain as a deadly assassin and reuniting the actress with The Help director Tate Taylor. The cast also includes Colin Farrell, Geena Davis and John Malkovich.
Then there's Misbehaviour, which depicts the true events of the 1970 Miss World pageant in London. Keira Knightley stars as feminist activist Sally Alexander while Gugu Mbatha-Raw co-stars as Jennifer Hosten, the first Black woman to win the Miss World title. Oh, and let's not forget Greg Kinnear portrays Bob Hope.
What are the 10 most popular new movies on FandangoNOW?

1. Bill & Ted Face the Music
2. Fatima
3. The 2nd
4. The King of Staten Island
5. Guest House
6. The Tax Collector
7. The Owners
8. The Silencing
9. Irresistible
10. Critical Thinking