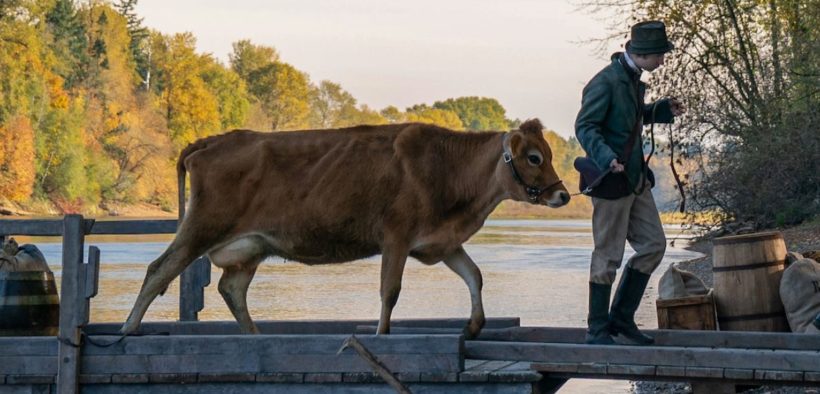 Want to know what's coming soon to digital and what to watch right now on FandangoNOW? Here is your weekly guide to the latest releases:
What are the latest new releases to watch right now?
This week's two biggest digital releases both involve the music industry. Straight from its limited theatrical release, Mighty Oak is about a young guitar prodigy (played by newcomer Tommy Ragen) who might have been a rock star in a past life. The reincarnation drama is now available for purchase.
And following its popular release as a Home Premiere rental, Nisha Ganatra's The High Note is also now available to buy digitally. The comedy stars Tracee Ellis Ross (of TV's Black-ish) as a famous singer and Dakota Johnson as her personal assistant who dreams of making it as a record producer.
What movies are great to pair with those new releases?
Fans of Mighty Oak may also enjoy the inspirational Bethany Hamilton biopic, Soul Surfer, which was helmed by the same director, Sean McNamara. For something a little heavier, there's Jonathan Glazer's Birth, in which a young boy claims to be the reincarnation of Nicole Kidman's late husband.
For another fictional movie set in the music industry to go with The High Note, watch Get Him to the Greek, starring Jonah Hill as a record company intern working alongside a wild rock star. If you also want more Dakota Johnson, I recommend A Bigger Splash, in which she plays the daughter of a legendary music promoter.
Are there any other big movies coming out this week?
Kelly Reichardt's 19th century-set First Cow, which is one of the most acclaimed movies of the year, makes its digital debut this Friday, July 10. If sci-fi is more your genre, though, the AI-focused movie Archive and the premonition-based movie Volition also both arrive on digital on the same day.
What are some great camping movies?
Put up a tent in your living room and go on a virtual camping trip by watching some of these favorites: for romance, I recommend Brokeback Mountain; for laughs, check out Wes Anderson's Moonrise Kingdom; have nightmares by watching The Blair Witch Project; and find catharsis alongside Reese Witherspoon in Wild.
Can you recommend some great binge bundles to rent?
If you're missing new superhero blockbusters this summer, I recommend binging some classic DC comic book movies with a Batman bundle (including Batman, Batman Returns, Batman Forever, and Batman & Robin) and a Superman bundle including all four Superman installments starring Christopher Reeve.
Continue with the DC Comics adaptations with a double-feature of the more recent movies Suicide Squad and Birds of Prey and the Fantabulous Emancipation of One Harley Quinn, both starring Margot Robbie as Harley Quinn. There's also a two-movie pack pairing Red and Red 2, both based on non-superhero DC comics.
Are we celebrating any big anniversaries this week?
Franchise starters with anniversaries this week include the original Species, which turns 25, the first Scary Movie, which turns 20, Fantastic Four, which turns 15, and Despicable Me, which turns 10. Meanwhile, the sequels Predators and Mad Max 3: Beyond Thunderdome respectively turn 10 and 35 years old.
For under-appreciated standalone classics, the World War II movie Mister Roberts and the Humphrey Bogart comedy We're No Angels both turn 65, the Kurt Russell comedy Used Cars and the teen movie My Bodyguard both turn 40 and the western Silverado and the sci-fi adventure Explorers both turn 35.
Which must-see movies are coming soon to FandangoNOW?
DC Comics fans get another treat next month as the latest Superman animated feature, Superman: Man of Tomorrow arrives on digital on August 23. The movie follows the superhero as a young man new to the city of Metropolis as he goes up against the villains Lobo and Parasite.
What are the 10 most popular new movies on FandangoNOW?

1. Trolls World Tour
2. The King of Staten Island
3. You Should Have Left
4. Irresistible
5. Force of Nature
6. Scoob!
7. The Invisible Man
8. Sonic the Hedgehog
9. Bad Boys for Life
10. The Hunt