Want to know what's coming soon to digital and what to watch right now on FandangoNOW? Here is your weekly guide to the latest releases: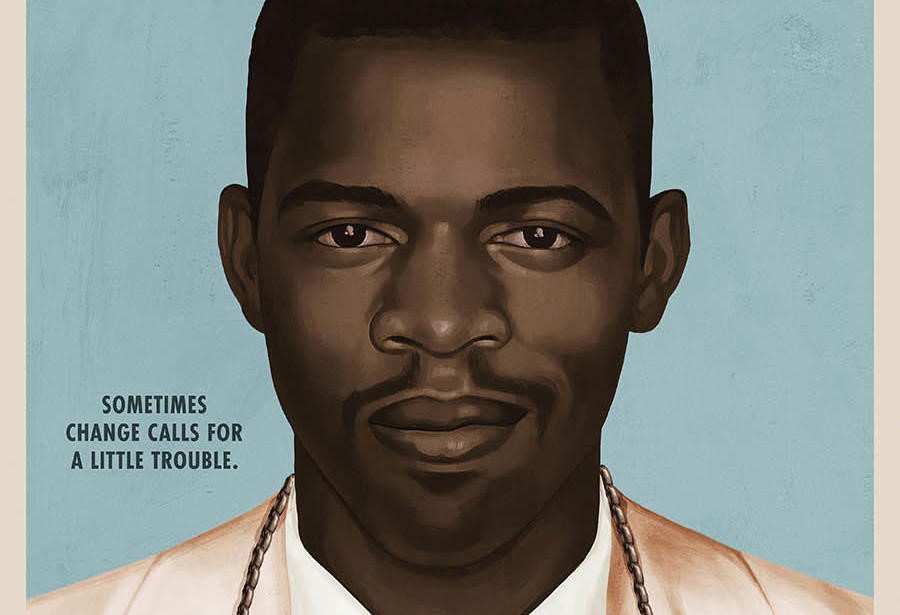 What are the latest new releases to watch right now?
One of the most acclaimed documentaries of the year, John Lewis: Good Trouble, profiles the late congressman and chronicles his life and work, from his early days as a civil rights leader alongside Martin Luther King, Jr. to his lengthy tenure as a representative from Georgia. Dawn Porter's film is newly available to purchase digitally and is also available to rent.
You can find more political figures in the Showtime two-parter The Comey Rule, which is also now available only for purchase. The made-for-cable political drama centers on former FBI director James Comey, as portrayed by Jeff Daniels, before and after the 2016 election. Brendan Gleeson co-stars as President Trump in an ensemble cast also including Holly Hunter and Jennifer Ehle.
What movies are great to pair with those new releases?
You can make a double feature with John Lewis: Good Trouble by also picking up the historical drama Selma. Ava DuVernay's 2014 movie dramatizes events of the U.S. civil rights movement, particularly the Selma to Montgomery marches of 1965 in support of voting rights for African Americans. While focused centrally on King, Lewis is also portrayed on screen, by actor Stephan James.
For The Comey Rule, you can buy the Showtime two-part documentary The Fourth Estate, about Trump's first year in office, or you can watch one of these biopic options: Leonardo DiCaprio portrays the original FBI director, J. Edgar Hoover in Clint Eastwood's J. Edgar; or, also by Eastwood, last year's Richard Jewell was scripted by The Comey Rule writer/director Billy Ray.
Are there any other big movies coming out this week?
This Friday, October 2, genre fans have two curious new movies to look forward to. First, there's the post-apocalyptic time-travel sci-fi drama 2067, starring Kodi Smit-McPhee (Nightcrawler in the X-Men movies) and Ryan Kwanten (of the HBO vampire series True Blood). The movie is directed by special effects artist Seth Larney, so you can expect there to be some spectacular visuals.
The other movie out this Friday is Death of Me, from regular Saw franchise director Darren Lynn Bousman. The horror mystery stars Maggie Q (Divergent) and Luke Hemsworth (Westworld) as a couple who wake up on a strange island with no memory of the night before. Then things get really weird when they find a video with footage seemingly depicting him murdering her.
What are some great college football movies to rent now?
After my recent spotlight on pro football movies, now it's time to recommend some that are focused on the college level. Whether your favorite team had to postpone its 2020 season and you need something to fill in the gap or you just want more college football drama, there's something for everyone. If you want to laugh, there's The Waterboy. If you want to cry, there's My All-American.
Most great college football movies are based on true stories, like the Notre Dame biopics Knute Rockne: All American and Rudy, plus The Express, about the first Black player to win the Heisman Trophy, and the tragedy-spawning We Are Marshall. There are also entertaining fictional college football movies, such as The Program, and the Martin & Lewis musical comedy That's My Boy.
Can you recommend some great binge bundles to rent?
As we head into awards season, I recommend checking out some past contenders in bundled form. Two special collections specifically spotlight award-worthy performances from movies put out by distributor A24, and both of these triple-feature packs can be rented for less than $10.
The A24 Best Actresses binge bundle includes Eighth Grade, with its Golden Globe nominated performance by Elsie Fisher; Lady Bird, for which Saoirse Ronan won a Golden Globe Award and was nominated for an Oscar, while Laurie Metcalf was nominated for Best Supporting Actress; and Room, which features a Golden Globe-winning and Oscar-winning performance from Brie Larson.
The A24 Best Actor collection also includes three movies: The Florida Project, with Best Supporting Actor nominee Willem Dafoe; First Reformed, featuring an award-winning lead performance by Ethan Hawke; and Moonlight, which earned Mahershala Ali an Oscar for Best Supporting Actor and also sports award-worthy work from its other male cast members.
Are we celebrating any big anniversaries this week?
It's a big week for classic Denzel Washington movies celebrating anniversaries, as Remember the Titans turns 20 and Devil in a Blue Dress turns 25. Also turning 20 is Christopher Guest's hilarious mockumentary Best in Show, and also turning 25 is the crime drama Dead Presidents. And another great crime film, King of New York, is celebrating 30 years.
Going back further, the Arnold Schwarzenegger action movie Commando turns 35 while the time-travel romance Somewhere in Time, David Lynch's The Elephant Man and John Cassavetes' Gloria all turn 40 this weekend. Also, the classic Joan Crawford drama Mildred Pierce is celebrating its 75th anniversary while the aforementioned Knute Rockne: All American turns 80.
Which must-see movies are coming soon to FandangoNOW?
Remember The Craft? The goth cult classic about a coven of teen witches turns 25 next spring, but fans can begin celebrating next month. From Blumhouse Productions and actress-turned-director Zoe Lister-Jones, comes The Craft: Legacy. Part reboot and part sequel, the new movie will be released exclusively on digital on October 28, just in time for Halloween.
What are the 10 most popular new movies on FandangoNOW?

1. Antebellum
2. Ava
3. Bill & Ted Face the Music
4. Alone
5. The Secret: Dare to Dream
6. The Tax Collector
7. The King of Staten Island
8. Blackbird
9. Beckman
10. No Escape