Want to know what's coming soon to digital and what to watch right now on FandangoNOW? Here is your weekly guide to the latest releases:
What are the latest new releases to watch right now?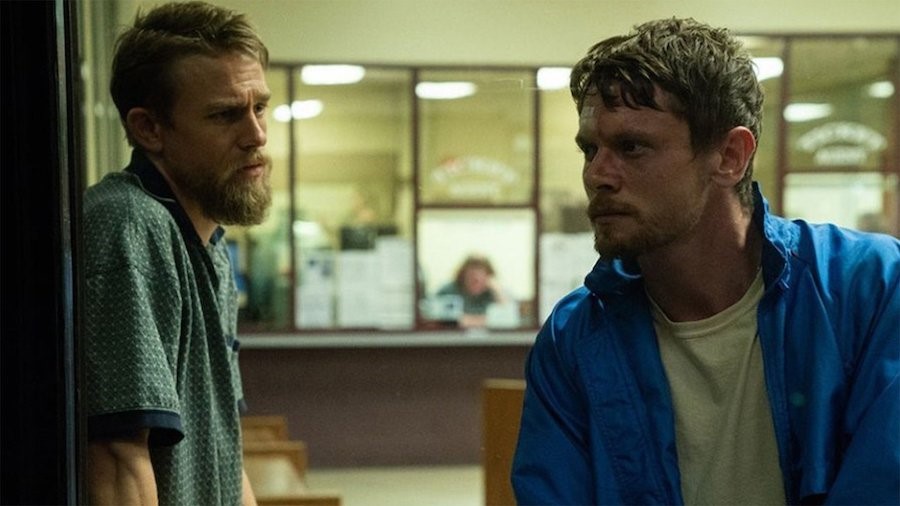 Charlie Hunnam (King Arthur: Legend of the Sword) and Jack O'Connell (Unbroken) star as brothers looking to finally score big with the younger's boxing talent in Jungleland. But it's their involuntary passenger on a road trip out west, played by the always morose and caustic Jessica Barden (Netflix's The End of the F***ing World) who is especially worth watching for.
If you're in more of a rom-com mood this week, check out The Broken Hearts Gallery and Dating Amber. The first one stars Geraldine Viswanathan (Blockers) and Dacre Montgomery (Stranger Things) in a story centered on souvenirs of past relationships. The second movie is about two gay teens in '90s Ireland pretending to be a heterosexual couple.
What movies are great to pair with those new releases?
If you're a Charlie Hunnam fan, I recommend pairing Jungleland with Guy Ritchie's The Gentlemen, which came out earlier this year as a return to the filmmaker's old ways. In addition to Hunnam, the ensemble British crime comedy stars Hugh Grant, Colin Farrell, Henry Golding, Jeremy Strong, Michelle Dockery, Eddie Marsan and Matthew McConaughey.
As a pairing with The Broken Hearts Gallery, you have to go with Blockers for Viswanathan's equally raunchy breakout role. For a double feature with Dating Amber, you can go half-straight with the teen rom-com Easy A, in which Emma Stone pretends to date a gay friend (Dan Byrd) who isn't ready to come out to their classmates. Or you can just pair the two new movies together.
Are there any other big movies coming out this week?
Coming out this Friday, November 13, the beautifully crafted fantasy drama Come Away rewrites Peter Pan and Alice from Alice in Wonderland as young siblings in 19th century England. Angelina Jolie and David Oyelowo co-star as the parents, who are coping with a family tragedy, while the kids daydream about fighting pirates and chasing rabbits
What are some great movies about veterans to rent this week?
Veteran's Day is this Wednesday, so I recommend a marathon of films about men and women who've served in the U.S. military. My favorite is probably the Best Picture-winning classic The Best Years of Our Lives, about three men returning home after World War II. Of course, if you want something with a little more action, there's the original Rambo movie, First Blood.
A lot of movies focused on veterans highlight physical or psychological injury. In the former camp there's the wheelchair-bound hero of Born on the Fourth of July, and we could include Forrest Gump there as well. The latter group includes the mentally troubled vets of Taxi Driver, You Were Never Really Here, The Master, Jacob's Ladder and American Sniper.
I also recommend two documentaries for Veteran's Day. The Ground Truth is a film that explores a fundamental reason why so many American war veterans have trouble reentering civilian life. And the Oscar-winning short Crisis Hotline: Veterans Press 1 spotlights counselors who help Americans who've returned from service with physical, mental, emotional and financial troubles.
Can you recommend some great binge bundles to rent or buy?
Continue the Veteran's Day marathon with a double feature of Black Hawk Down and Zero Dark Thirty, two unique true military stories that can be rented together in a two-pack bundle for a discounted price. And if you need some laughs after such intense movies, I recommend buying the two-movie bundle of military movie spoofs Hot Shots! and its sequel, Hot Shots! Part Deux.
Also there's Tom Cruise as a veteran turned action-hero drifter in Jack Reacher and its sequel, Jack Reacher: Never Go Back, which are joined together in a two-movie collection. Finally, let's not forget that the iconic sensei Mr. Miyagi is a veteran (as is Cobra Kai sensei John Kreese), so the Karate Kid three-movie collection, including the original trilogy, fits the occasion as well.
Are we celebrating any big anniversaries this week?
This week, Kevin Costner's Best Picture-winning revisionist Western, Dances with Wolves, turns 30 years old, as does the killer doll horror sequel Child's Play 2. The Jim Carrey vampire comedy Once Bitten turns 35 while Martin Scorsese's boxer biopic Raging Bull starring Robert De Niro turns 40 and the classic concert film Elvis: That's the Way It Is turns 50.
Going back further, the John Wayne Westerns North to Alaska and Rio Grande turn 60 and 70, respectively, this week, while the action-adventure movie King Solomon's Mines also celebrates its 70th anniversary. The Western film Arizona and the Bette Davis film noir The Letter both turn 80, the Marx Brothers comedy A Night at the Opera and the Western biopic Annie Oakley both turn 85 and the classic Soviet silent film Battleship Potemkin turns 95.
More recent movies with anniversaries include the Jim Carrey sequel Ace Ventura: When Nature Calls, which turns 25, the Adam Sandler comedy Little Nicky and the sci-fi movie Red Planet, which both turn 20, Zathura: A Space Adventure and Joe Wright's Pride and Prejudice, which both turn 15, Morning Glory and Harry Potter and the Deathly Hallows Part 1, which both turn 10, and The Big Short, which is already five years old.
Which must-see movies are coming soon to FandangoNOW?
The Personal History of David Copperfield, from Veep creator and The Death of Stalin director Armando Iannucci, arrives on digital next Friday, November 20. The highly acclaimed Charles Dickens adaptation stars Dev Patel in the title role and features a great cast including Tilda Swinton, Hugh Laurie, Ben Whishaw, Peter Capaldi and Game of Thrones' Gwendoline Christie.
What are the 10 most popular new movies on FandangoNOW?

1. The Informer
2. Unhinged
3. The Craft: Legacy
4. Spell
5. Love and Monsters
6. After We Collided
7. Mulan
8. Mortal
9. Antebellum
10. The Dark and the Wicked