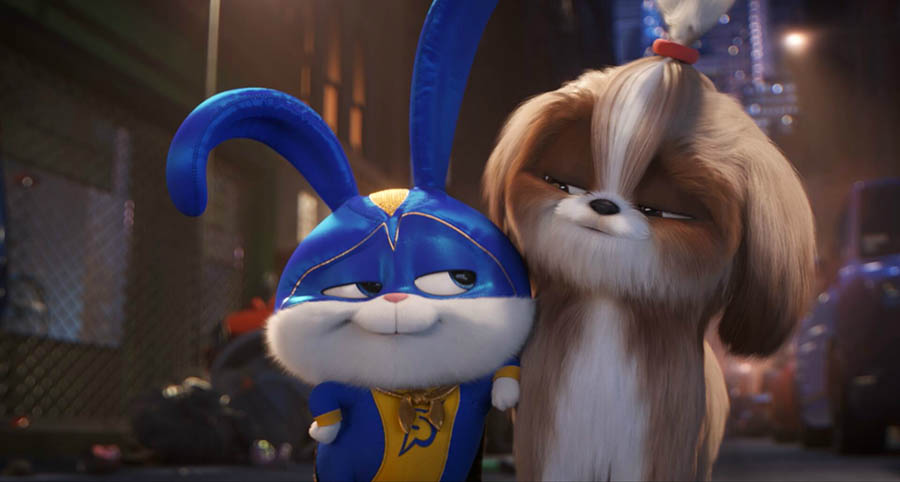 It's been said that clothes make the man. In our exclusive clip from The Secret Life of Pets 2, we see that pajamas make the furry Snowball into a superhero! Kevin Hart voices the excitable Snowball, while Patton Oswalt voices his terrier neighbor Max.
Max has got a lot on his plate in the new movie as his owner (Ellie Kemper) is now married and caring for her young child, which makes the protective Max quite anxious. Leaving the city behind for a while, the family visits a farm, where Max meets Rooster (Harrison Ford) and learns some important life lessons.
Watch the video below. The animated comic adventure will open in general release on June 7.
For more from The Secret Life of Pets 2, check out interviews with the cast on the Today Show here.