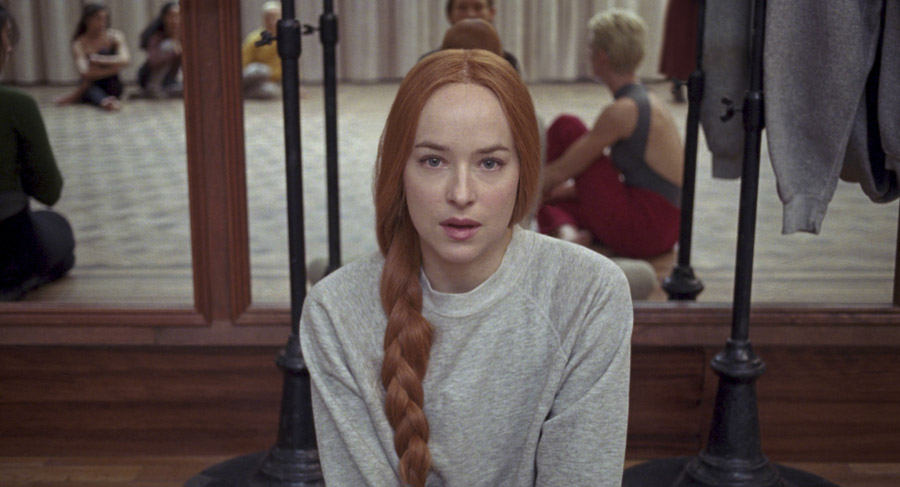 A swirling tale of darkness, director Guadagnino's Suspiria is set at a dance company in Berlin in 1977. It was a troubling time for the fabled European city and that's reflected fully in the film's dense and brooding atmosphere.
Dakota Johnson stars as Susie Bannion, an ambitious young American dancer who has just been accepted into the world-famous company by artistic director Madame Blanc (Tilda Swinton). In our exclusive clip, Madame Blanc puts Susie through her paces, to see where, exactly, she might fit into the company.
Watch the compelling clip below; get your tickets to Suspiria here. The dramatic thriller is now playing in New York and Los Angeles; it opens in theaters across the country on Friday, November 2.
Watch the director explain what's happening in this scene in our exclusive director's breakdown below.