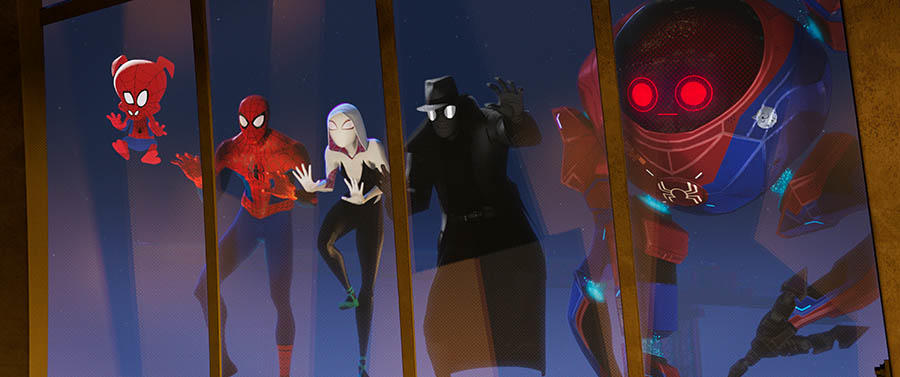 Superheroes come in all shapes and sizes, but we've rarely seen that on the big screen in animated form. Spider-Man: Into the Spider-Verse will unleash a new kind of superhero in a new kind of animated adventure, featuring a young man who still has a lot of learning to do.
In the exciting clip, we see Peter Parker, a.k.a. Spider-Man (voiced by Jake Johnson), teamed up with young Miles Morales (voiced by Shameik Moore). They breezily walk through a facility where they don't belong, quickly gaining the attention of security forces. Forced to make a run for it, they soon encounter another surprising figure.
Prepare to enter another dimension -- more than one dimension, in fact -- by watching the clip below. Then make plans to see Spider-Man: Into the Spider-Verse when it opens in theaters everywhere on December 14; tickets are on sale now!