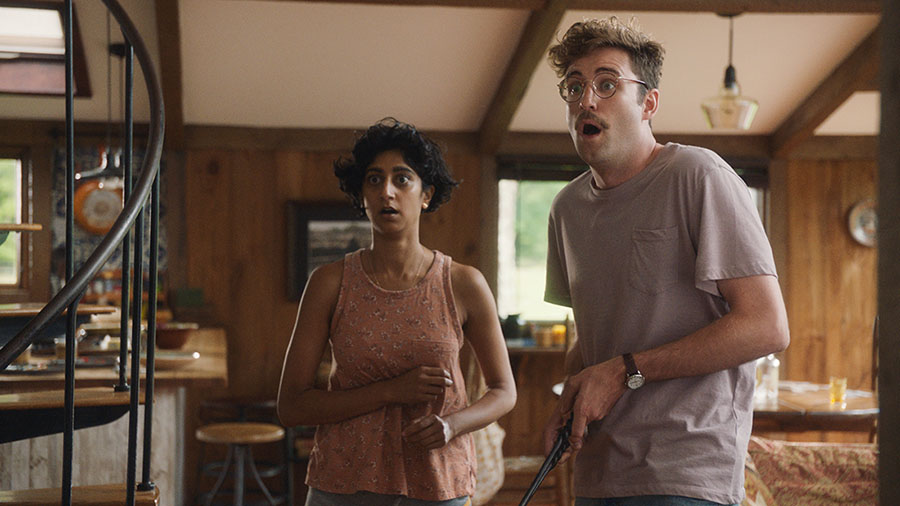 In Save Yourselves!, a busy Brooklyn couple decides to take a week to disconnect from the outside world and reconnect with each other. And, wouldn't you know it? That's the same week aliens arrive to take over the planet.
In this scene, Su and Jack make their way out of town, oblivious to those strange objects streaking through the sky.
The apocalyptic comedy made a splash at Sundance this year, and it's heading to theaters on October 2. Watch the clip, then get your tickets or sign up for a FanAlert for Save Yourselves!