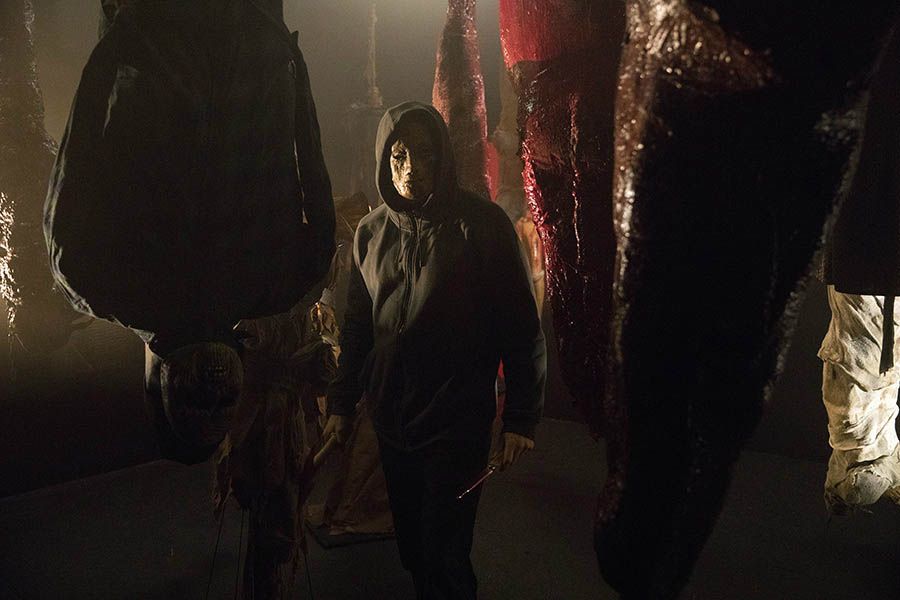 Childhood best friends Natalie (Amy Forsyth) and Brooke (Reign Edwards) are running for their lives! Their reunion was meant to be a fun time for all, especially for the young women and their boyfriends. Because it's Halloween, they have chosen to visit a traveling attraction filled with rides, games and mazes.
The attraction is finally living up to its name. In our exclusive clip from Hell Fest, Natalie and Brooke have discovered that a masked serial killer has made the amusement park into his own deadly "slayground," and they are desperately seeking escape. The killer, however, has other ideas.
Watch the chilling clip below. Make sure to get your tickets to Hell Fest now -- it opens in theaters everywhere on September 28.