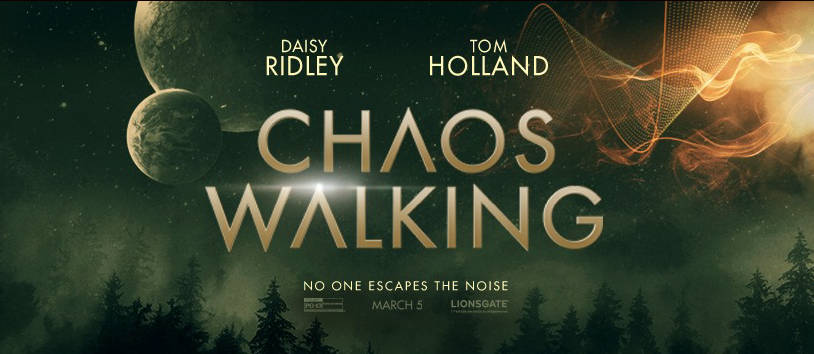 Viola (Daisy Ridley) survives a crash landing on a mysterious new world and promptly meets Todd (Tom Holland), who has never met anyone like her before -- because all women disappeared from his planet years before! Since then, the men in Chaos Walking have been enshrouded in what's called "the Noise," which brings all their private thoughts to public life. The planet is already a dangerous place to live, yet it becomes even more so for Viola, who is known to possess potent secrets that threaten the future of mankind.
In our action-filled exclusive clip, Viola faces immediate threat of her life by a group of armed men. She quickly races away, followed by Todd, who has vowed to protect her, and a gaggle of enemies in hot pursuit as the chase heads into a wooded forest.
Mads Mikkelsen, Demián Bichir, Cynthia Erivo, Nick Jonas, Kurt Sutter and David Oyelowo also star; Doug Liman (Edge of Tomorrow) directed. Watch the exciting video below, then get tickets to see Chaos Walking in theaters; the adventure begins on Friday, March 5.