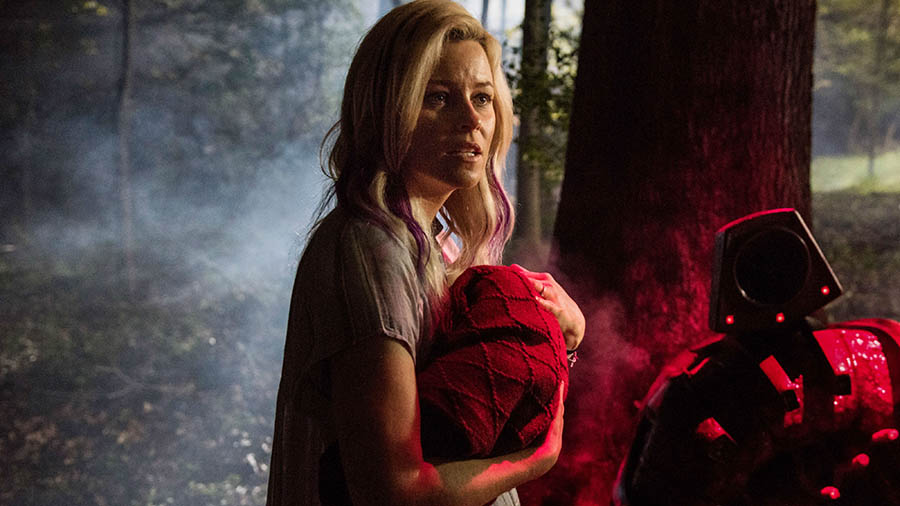 "He's not here to save the world," says Elizabeth Banks about a key character in her new film, Brightburn. Banks portrays Tori Breyer, a kindly woman who discovers an infant in the woods outside the home she shares with her husband Kyle (David Denman). Her motherly instincts move her to adapt young Brandon (Jackson A. Dunn) as her own child. Yet Brandon's actions and mysterious powers become increasingly alarming, not only to Tori and Kyle, but also to the small community where they live.
With that kind of setup, "you may go in thinking you know what you're going to see," notes Banks. Indeed, Brandon's amazing powers resemble the stuff of nightmares, but Brightburn does not hew to traditional horror patterns -- nor to stories about supowered people. "I love this movie because it's an entirely new take on the superhero genre," producer James Gunn says in our exclusive new featurette. "It's something [you] can relate to, and be afraid of at the same time." Clearly, any preconceptions that audiences may have will be tossed out the window.
Watch the video below, then get your tickets now to see Brightburn. The suspense thriller will open in theaters nationwide on Friday, May 24.