Need a quick recap of the past week in movie news? Here are the highlights: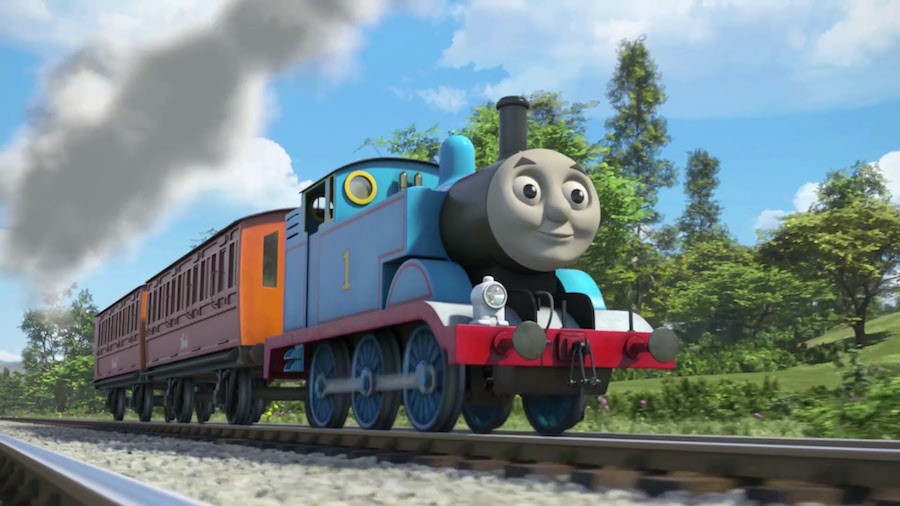 Thomas movie around the bend: Everyone's favorite talking train is heading to the big screen with a new adaptation of the Thomas & Friends toy and media franchise, which itself is based on the classic Railway Series books. According to Variety, the movie will be produced by toymakers Mattel and directed by Quantum of Solace and Christopher Robin helmer Marc Forster.
It's Slinky, it's Slinky: There is a Slinky movie in the works, but not as an adaptation of the iconic toy. Variety reports that Tamra Davis (Half Baked) will direct a biographical feature about Betty James, wife of Slinky creator Richard James. The movie will show how Betty took over their struggling company and turned the simple plaything into one of the most famous products of all time.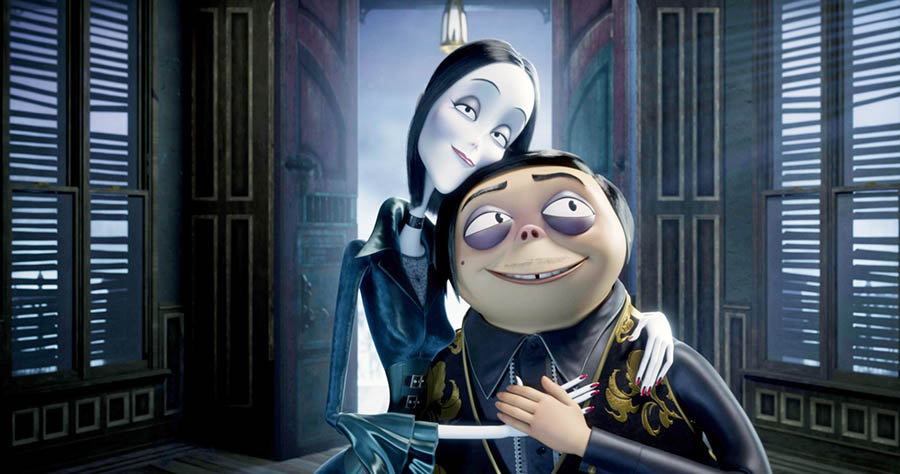 Return of the Addams Family: Following last year's hit animated feature The Addams Family, the mysterious and spooky, all together ooky clan is heading back to theaters with a sequel due in Fall 2021. And you can get a glimpse of the return of Uncle Fester, Cousin Itt, Wednesday, and the rest in the first teaser trailer for The Addams Family 2. Snap to it and watch below.
Upcoming Animated Sequels: What other animated sequels besides The Addams Family 2 are coming out in the next year? Here's a look:
The Croods: A New Age - The prehistoric family is back with a sequel to the 2013 animated feature, this time following the Croods as they clash with another clan: The Bettermans.
Peter Rabbit 2: The Runaway - In this follow-up to 2018 live-action/animation hybrid, Peter leaves the McGregor farm for some big city mischief.
The Boss Baby: Family Business - Alec Baldwin again voices the titular character in this sequel to the 2017 hit, but now he's an adult whose niece is a new "boss baby" voiced by Amy Sedaris.
Minions: The Rise of Gru - We saw the origin of the Minions in their own 2014 Despicable Me spinoff, and now we get a continued prequel showing us the yellow henchmen in their early days working for a young Gru.
Space Jam: A New Legacy - Twenty-five years after Michael Jordan played intergalactic hoops with Bugs Bunny, Daffy Duck and the rest of the Looney Tunes characters in the first movie, basketball star LeBron James takes the lead of the live-action/animation Space Jam franchise for a long-awaited sequel.
Hotel Transylvania 4 - Dracula, his daughter Mabel, and the rest of the Transylvanian monsters will be back for a fourth outing, the plot of which is still unknown.
Sing 2 - After saving the legacy of Buster Moon's theater in the 2016 original, Rosita, Johnny and the other singing animals are set for a reprisal along with another pop-song-filled soundtrack.