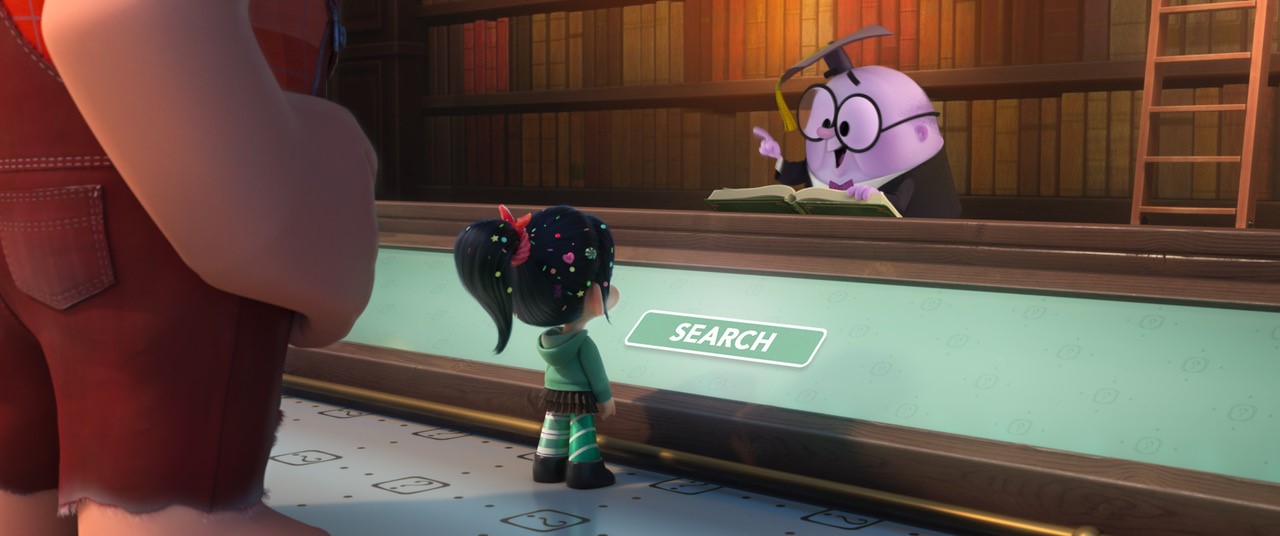 In Disney's Ralph Breaks the Internet, there is much ado about said breaking, but what about creating the internet?
No, this isn't about Al Gore.
The story of the internet, specifically the version we see in Ralph Breaks the Internet, starts like most worlds created by Disney animators: in research. For example, the Frozen team visited Norway to study snow, and for Zootopia they spent hours with all kinds of awesome animals and their respective environments. For Ralph Breaks the Internet, they drove a few miles to sunny downtown Los Angeles.
Turns out, there's a building in L.A. that Disney animators spoke of openly (but frankly, seemed like something the general public shouldn't know about), that houses the actual Internet. Yes, there are clouds and servers and assorted whatnot floating all around us, but during an early press day the Disney team shared their experience in the web's warehouse. That location inspired the internet world we visit with Ralph (John C. Reilly) and Vanellope (Sarah Silverman) in the film.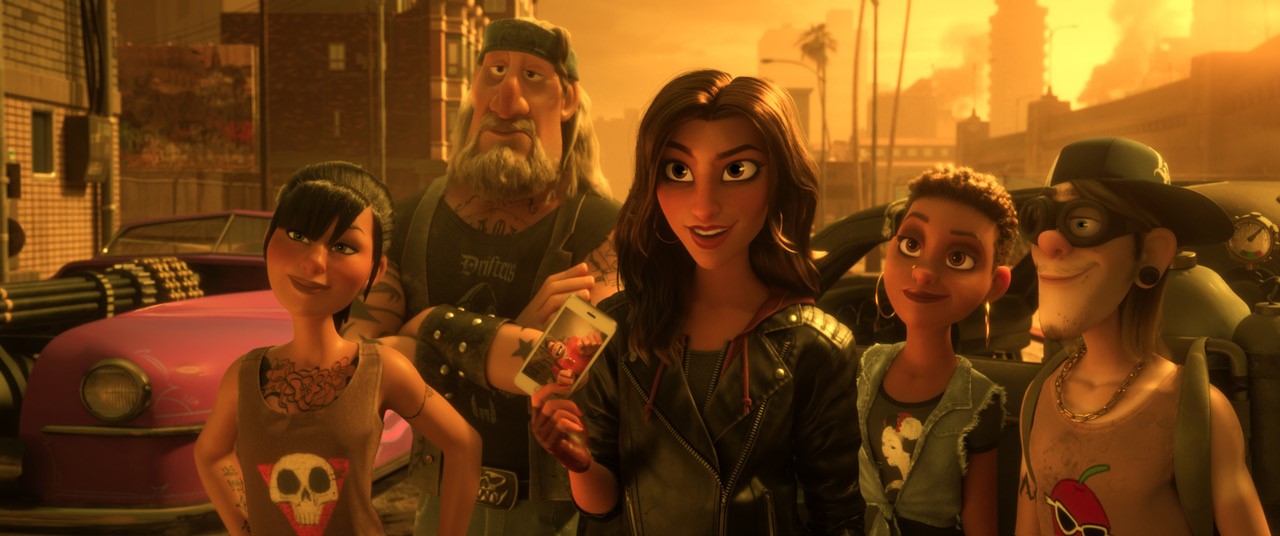 Research is part of the bridge between script and storyboard. Said Josie Trinidad (Co-Head of Story), "We help Rich and Phil (Co-Directors Rich Moore and Phil Johnston) visualize their film and we help them craft their story."
For instance, Matthias Lechner (Art Director of Environments) pointed out the inspiration gained from the research trip as it applied directly to the film's design for the Internet: "The hardware resembled buildings, and the motherboard looked like a city grid."
But it goes deeper than that. Within Ralph's internet there are several other worlds, each represented by a different site, some of which we know (Amazon, eBay, Oh My Disney) and others, like BuzzTube, that were created specifically for the movie.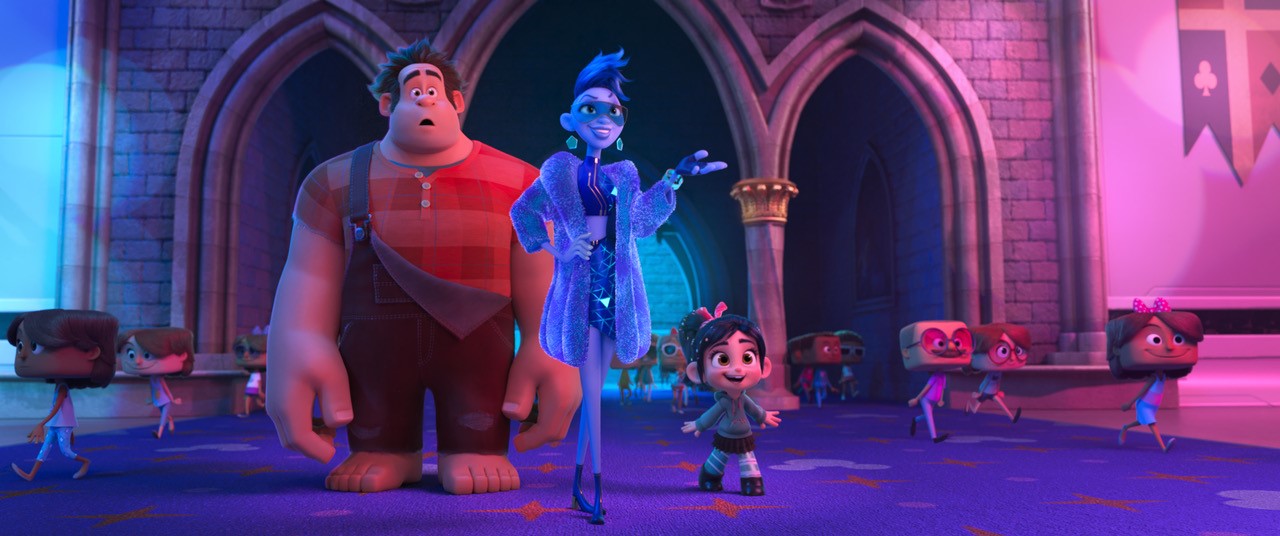 Yes, BuzzTube is exactly what you think it is. Phil Johnston explained, "Yesss (Taraji P. Henson) is an algorithm. The heart and soul of a trend-making site called BuzzTube. You can think of it as Buzzfeed meets YouTube."
He also shared a bit more about the new character Yesss: "If it's cool, if it's trendy, if it's now, Yesss has discovered it and she has shared it with the world. She's able to keep up with the latest trends through her website."
Another new character, with a world of her own, is Shank (Gal Gadot), who is as tough as her name would imply. Shank is from an online racing game called Slaughter Race.
And cat videos? That's like a whole galaxy.
Don't worry, just because Ralph Breaks the Internet is unboxing whole new worlds doesn't mean the lands from the first Wreck-It Ralph don't make an appearance. We visit all of our favorites, complete with the characters we know and love, including Fix-It Felix (Jack McBrayer) and Calhoun (Jane Lynch). Arcade owner Stan Litwak (Ed O'Neill) is also up to his old games (sorry, I couldn't resist).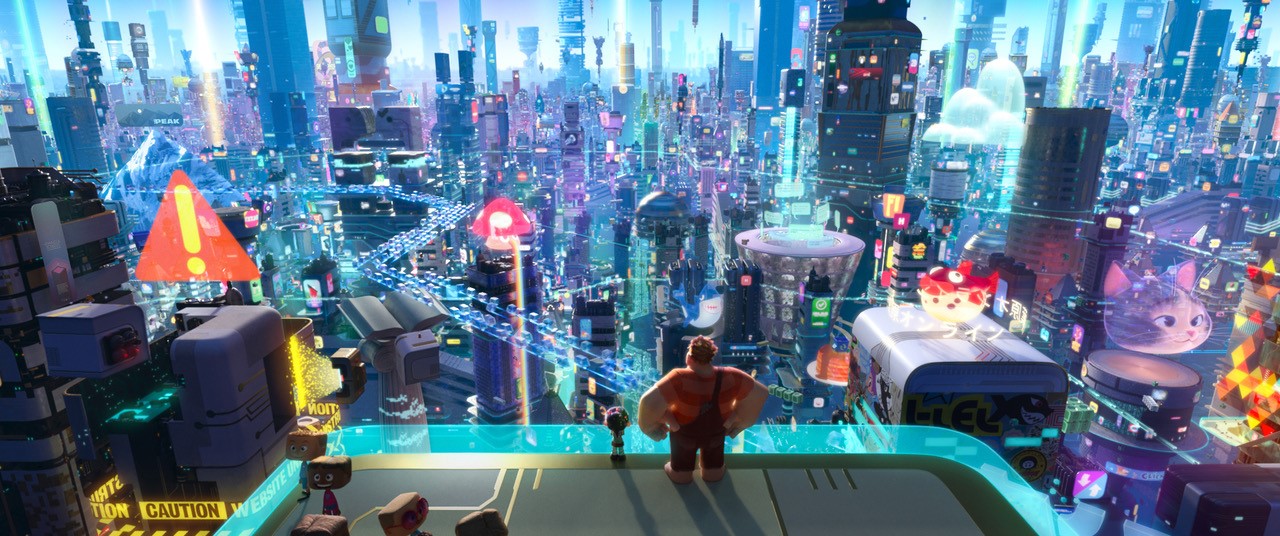 The Internet, like any world, is a fluid thing, always evolving and changing. Sometimes that's a good thing, and sometimes things get a little wrecked. The same can be said (written) of the worlds we discover (or revisit) in Ralph Breaks the Internet. Every scene brings a new destination, full of adventure and endless potential. And some are more broken than others.
Ralph knows what I'm talking about.