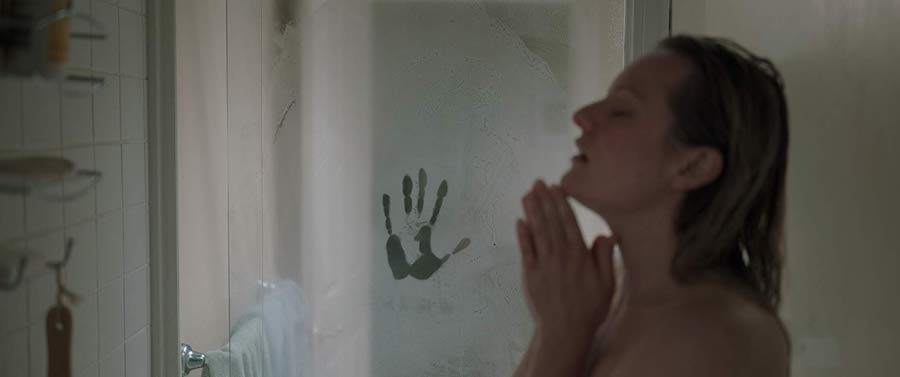 MUST-WATCH TRAILERS
The Invisible Man must be seen: Elisabeth Moss stars in the first trailer for The Invisible Man. This new take on a classic story, which is produced by Blumhouse and written and directed by Leigh Whannell (Insidious: Chapter 3), puts a #metoo spin on the horrors of being watched by an unseen stalker. Check out the spot below and see the movie in theaters on February 28, 2020.
Soul teases an existentialist Pixar: Disney released the first trailer for Pixar's animated feature Soul, which looks jazzy and existential. Watch the teaser for the movie, which is about a New York middle teacher whose soul is separated from his body, and go see it starting June 19, 2020.
Bad Boys for Life looks fast and furious: Will Smith and Martin Lawrence buckle up for one more ride in the second trailer for the third Bad Boys movie, which looks to be another hilarious and action-packed thrill. Watch the new NSFW spot below and reunite with Miami's best, Mike and Marcus, when they return to theaters on January 17, 2020.
Wendy looks wild: Oscar-nominated director Benh Zeitlin finally follows up his highly acclaimed feature debut Beasts of the Southern Wild with an adventure inspired by Peter Pan. Courtesy of Movieclips Indie, watch the first trailer for Wendy, which flies into theaters on February 28, 2020: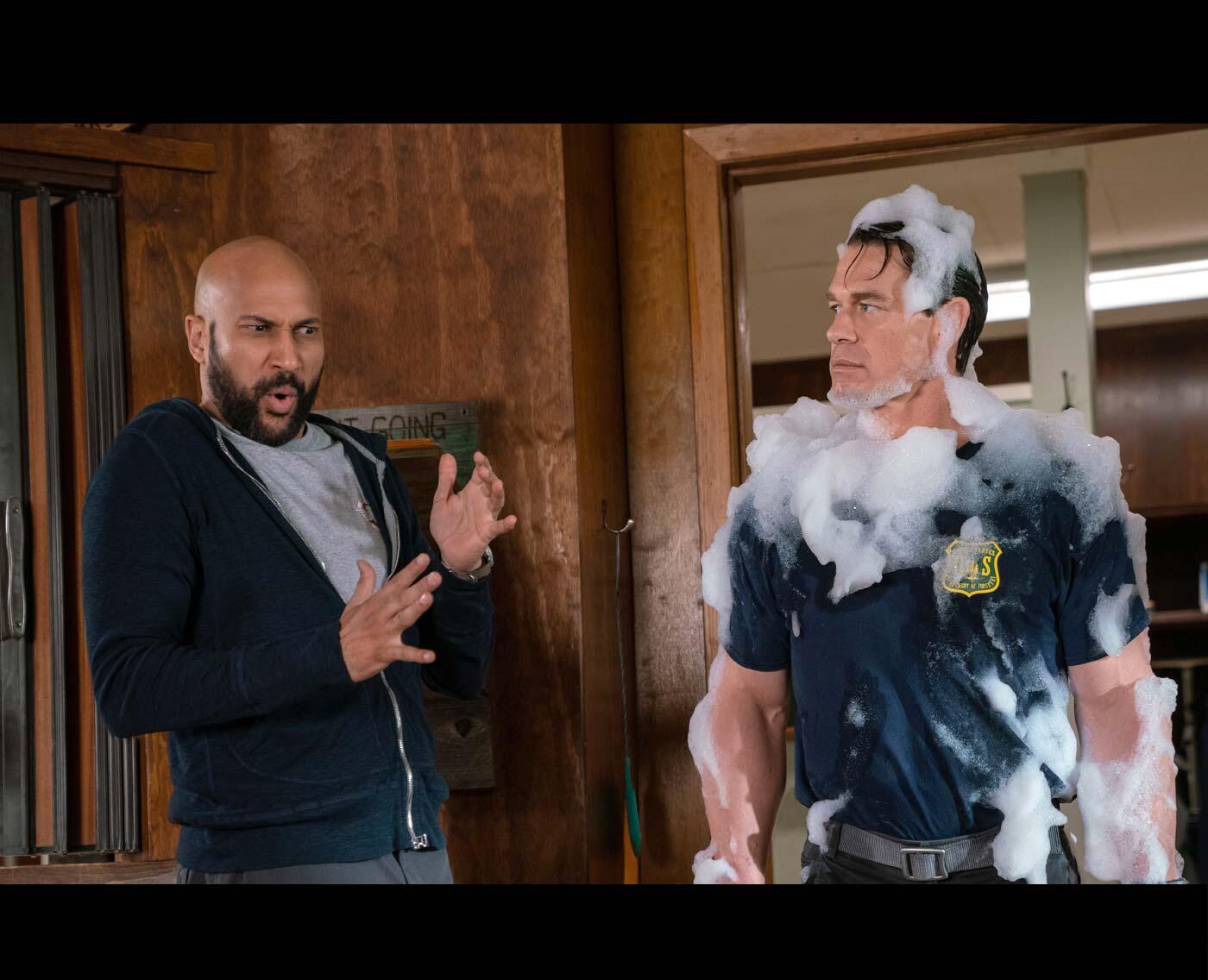 MUST-SEE MOVIE SCENES
Playing with Fire adorably buries John Cena: In the new family comedy Playing with Fire, now in theaters, John Cena meets his match in the form of cute children and slapstick situations. In this clip, one of his new wards attacks with "tea," but in the end, it's Cena who manages to knock himself out with his own bunk bed:
Last Christmas kicks off the holidays: Are you ready for the holiday season? Well, Last Christmas is now playing everywhere and has officially launched the most wonderful time of the year. And we've got this new clip from the movie featuring Emilia Clarke and Henry Golding having some laughs while decorating a tree:
Ford v Ferrari revs up some romance: Christian Bale and Caitriona Balfe star in a romantic new clip from the racing biopic Ford v Ferrari, which opens next week. Watch as the pair seem to fall in love at first discussion of fast cars amidst the smell of wet gasoline and burnt rubber:
CLASSIC MOVIE TRAILER OF THE WEEK
Midway depicts a World War II turning point: There's a new movie about the Battle of Midway in theaters this weekend, so in honor of the release of that Midway, let's look back at the earlier Hollywood depiction of the same events, with the same title and its own all-star cast. Here's the original trailer for the Charlton Heston-led Midway, which opened in U.S. theaters on June 18, 1976:
CLASSIC MOVIE SCENES OF THE WEEK
Revisiting The Shining: Now in theaters, Mike Flanagan's Doctor Sleep, an adaptation of the Stephen King novel of the same name, recreates some iconic scenes from The Shining while revisiting the locations of other memorable moments. So, let's look back at the original clips from the 1980 horror classic:
The Grady Twins: Here's young Danny Torrance riding his trike around the halls of the Overlook Hotel until he meets two of the most famously frightening little girls ever, the Grady Twins:
Redrum: The new movie brings back the word "redrum," which is "murder" spelled backwards. In this scene from The Shining, young Danny writes the word in lipstick on a hotel room door:
Here's Johnny!: Doctor Sleep also revisits the site of one of the most iconic shots from The Shining, in which Jack Torrance axes his way through a bathroom door. Watch that one here: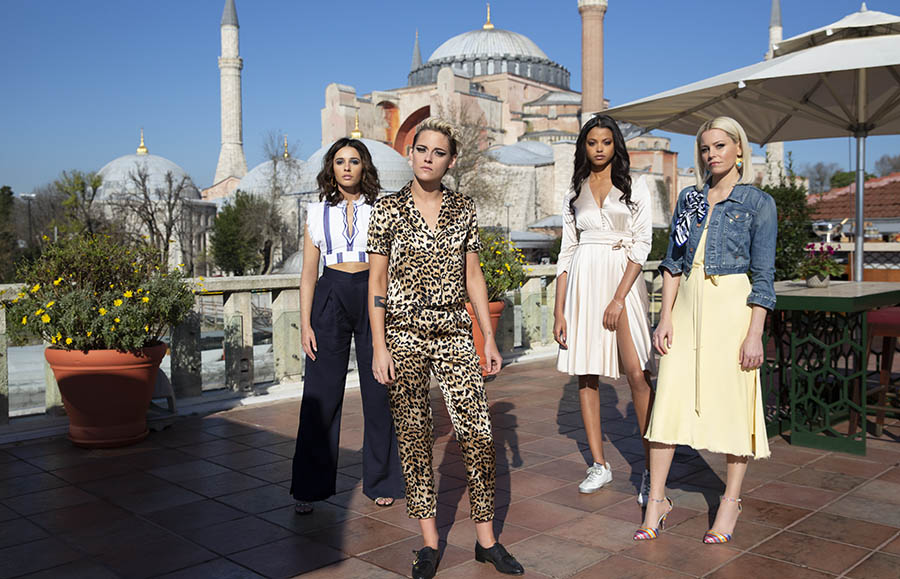 PULLING BACK THE CURTAIN
The sisterhood of Charlie's Angels: The latest incarnation of Charlie's Angels arrives in theaters next weekend, but while we wait to see Naomi Scott, Kristen Stewart, Ella Balinska and Elizabeth Banks in action, here they are in a new behind-the-scenes featurette discussing the importance of this movie and these ladies, particularly Banks as co-writer and director: