Need a quick recap of the past week in movie news? Here are the highlights:
Wes Ball to direct new Planet of the Apes: Disney got the ball rolling for one of its Fox franchise acquisitions (pun intended) with the hiring of Wes Ball (The Maze Runner) to direct a new Planet of the Apes movie. The news came via The Hollywood Reporter without confirmation of whether this will be a continuation of the current series starring Andy Serkis or another reboot of the franchise.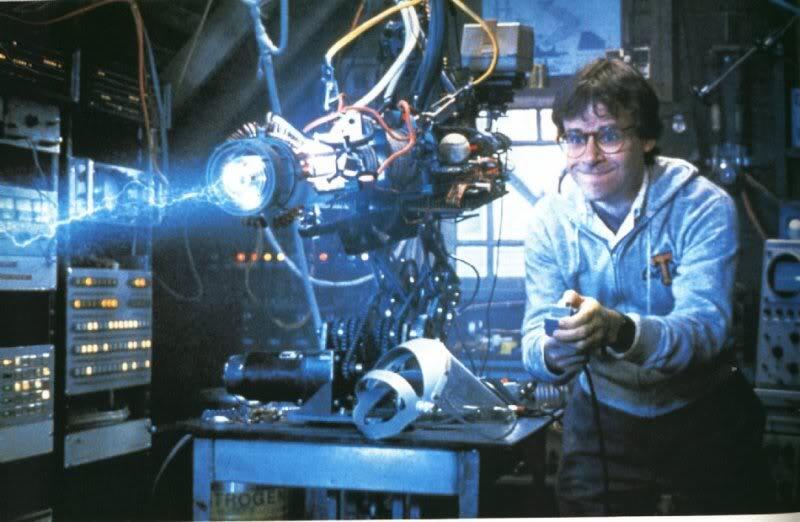 Joe Johnston to return for Shrunk: Speaking of sci-fi reboots from Disney, Variety reports that Joe Johnston is in talks to direct the studio's Honey, I Shrunk the Kids remake, which they're now planning as a theatrical release. Johnston had made his directorial debut with the 1989 original. This version, titled Shrunk, will star Josh Gad in the Rick Moranis role.
Alexander Payne to remake Babette's Feast: Another remake of an '80s classic is on the way, this one a little more highbrow. According to Deadline, Alexander Payne (Sideways) will direct a reimagining of the Danish movie Babette's Feast, which won the Oscar for Best Foreign Language Film in 1988. This version of the foodie favorite will be set in a small town in Minnesota.
Peter Sarsgaard joins The Batman: The next Batman movie is already stacked with a star-studded cast of prestige thespians, and now Peter Sarsgaard joins the ensemble. Writer/director Matt Reeves tweeted out the news himself, but there's no word on what character the Green Lantern actor is playing. Most guesses point to Harvey Dent, who becomes the villain Two-Face, however.
Thomas Jane to steer From a Buick 8: Stephen King adaptations continue to be a big deal, and Thomas Jane is about deliver his fourth. Deadline reports that the actor, who can be seen in King-based movies Dreamcatcher, The Mist and 1922, is producing and will likely act in a movie adapted from the author's 2002 novel From a Buick 8.
The Irishman and Marriage Story are winners: Netflix is kicking off awards season on top as their theatrically released features The Irishman and Marriage Story took top prizes from the National Board of Review and the Gotham Awards, respectively. Other movies doing well so far, via the American Film Institute and regional critics groups include 1917, Parasite, and Uncut Gems. See Entertainment Weekly's awards tracker for more.
Sundance announces 2020 program: With 2019 coming to a close, movie fans already have a lot to look forward to in the next year. The 2020 Sundance Film Festival revealed its competition slate and more premiere titles for their event held in January. Among the diverse selections are new indie works featuring Taylor Swift, Will Ferrell, Anne Hathaway, and more big stars.