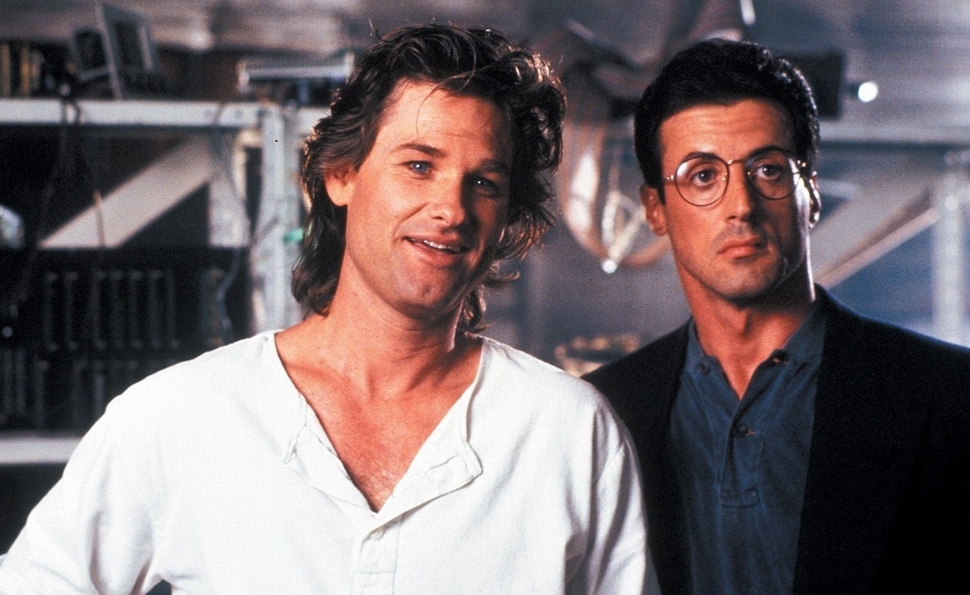 Sylvester Stallone knows what his fans want, and if they want him to bring back more of his most memorable characters… well, heck, he's open to just about anything. More Rocky? Sure. More Rambo? Yup, there's another Rambo film out this weekend! When you get beyond his Rocky and Rambo sequels, though, that's when it gets interesting.
Fandango correspondent Nikki Novak recently sat down with Stallone to chat all things Rambo: Last Blood (in theaters September 20; get your tickets now at Fandango), and when we asked him what other memorable roles he'd like to reprise, the veteran action star wasted no time in revealing that he's already in talks about bringing back at least two of his '80s icons.
"I'm talking with Robert Rodriguez right now about Cobra, which looks like that could happen," Stallone revealed. Cobra, which hit theaters in 1986, is known for being one of Sly's more hardcore roles. He's played various cops over the years, but Cobra – with his rad shades, toothpick, one-liners, leather gloves and automatic firepower – was a bit of a beast. He played by his own rules, and the film (which never got a sequel) tracked tough-guy Marion Cobretti in his attempt to protect the only surviving witness of a blood-thirsty cult.
Stallone added that Cobra would be done "as a series," alluding to the fact that Rodriguez wants to make it for the small screen. "It's basically his baby now," Stallone said, referring to Rodriguez. While Sly didn't offer up any additional details on Rodriguez's Cobra, we're assuming the writer-director would bring it to his own El Ray Network, similar to how he resurrected 1996's From Dusk Till Dawn and turned that into a series for the same network. El Ray does have a brief history with Cobra, too, having aired the cop thriller a few years back, with From Dusk Till Dawn star D.J. Cotrona (in character as Seth Gecko) hosting the screening. No word on how involved Stallone would be in the series, though we're assuming he would reprise the character for an unknown amount of episodes.
When it comes to Sly's filmography, there are a host of memorable characters he could reprise on the big (or small) screen. He chuckled when we mentioned Over the Top (Ah, haha, Lincoln Hawk!), but according to Stallone he's close to something else... except reprising that character would require another veteran action star to sign on, too: Kurt Russell.
Yup, we're talking about Tango & Cash, the 1989 buddy-cop action-comedy about a pair of rival cops who tango with a drug kingpin.
"I would do Tango & Cash in a second," Stallone said. "I know, with Kurt [Russell], it's not about a caper… it's just us doing our thing." That's exactly how Sly says he pitched it to Russell, who's still on the fence about the sequel. According to Stallone, it would appear the Tango & Cash conversation is very alive and well, with the two in the midst of discussing it – though it seems Russell needs some more convincing. "I don't know, Sly…" Stallone said with a smirk, recalling what Russell said to him when approached. "… There we were in our prime and now we're in our unprime, I dunno." "So I said, Kurt, "I'm telling you, ya gotta go in on this." So he said, "I'll talk to you when I get back."
Back from where, exactly, we're not sure, but if Sly can make The Expendables happen, here's hoping that Tango & Cash reunion we've all waited decades for actually does come to fruition.
As for Sly's return to the world of Marvel Studios, we asked him whether he's talked with James Gunn about returning for Guardians of the Galaxy Vol. 3 following comments Gunn made about Stallone playing a "big role" in the MCU. "James is a man of his word," Stallone said. "I love James, and so if he wants to do it… yeah, it'd be great."
Sylvester Stallone can next be seen in Rambo: Last Blood, which hits theaters on September 20. You can grab your tickets right here at Fandango.