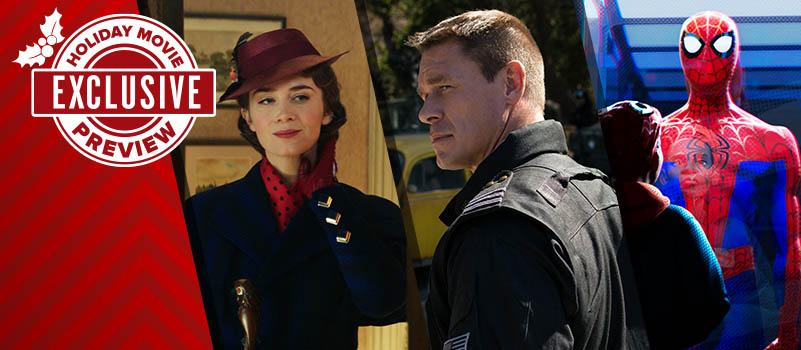 From the colorful and whimsical to the big, bold and daring, this holiday season promises a whole bunch of new movies guaranteed to entertain in a multitude of ways. The 2018 Fandango Holiday Movie Preview is now here, featuring over 20 upcoming titles arriving in theaters between right now and the end of the year. Whether you're craving more dynamic superhero stories or more dramatic Oscar contenders, we have your complete guide right here.
Click here for our full Holiday Movie Preview gallery
To celebrate the upcoming holiday movie season, Fandango is happy to debut several brand new images from many of the season's biggest films. Check them all out below.
Roma (Nov. 21)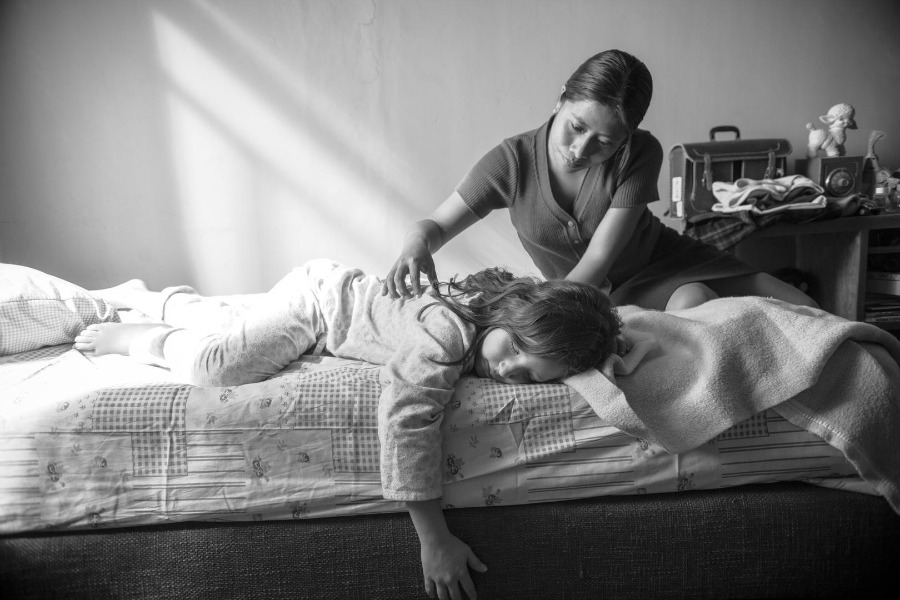 Five years after winning an Oscar for directing Gravity, Alfonso Cuaron is back with a much more grounded follow-up. Set in Mexico City in the early 1970s, the acclaimed drama centers on a middle-class family over the course of a difficult year in their lives.
The Posession of Hannah Grace (Nov. 30)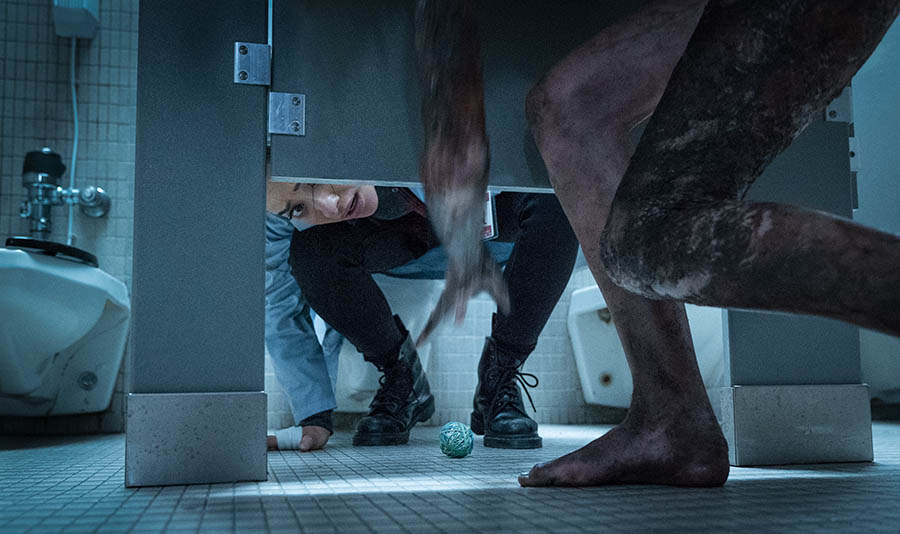 Second chances are twofold in this horror movie about an ex-cop (Shay Mitchell) just out of rehab. While working her new job at the morgue during a graveyard shift, she encounters a possessed cadaver that doesn't abide by her belief that when you die you die, end of story.
Anna and the Apocalypse (Nov. 30)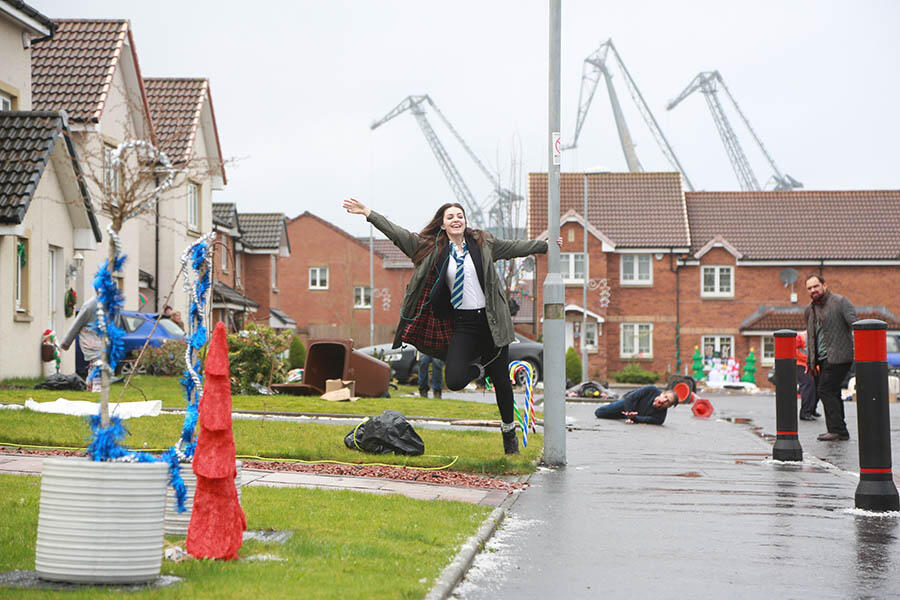 In this sprightly, if bloody, comic fantasy, a small town must fight off a zombie attack at Christmastime. Left to their own devices, they resort to the most effective weapon at their disposal: songs! As Anna, Ella Hunt winningly sings and slays with equal enthusiasm.
Ben is Back (Dec. 7)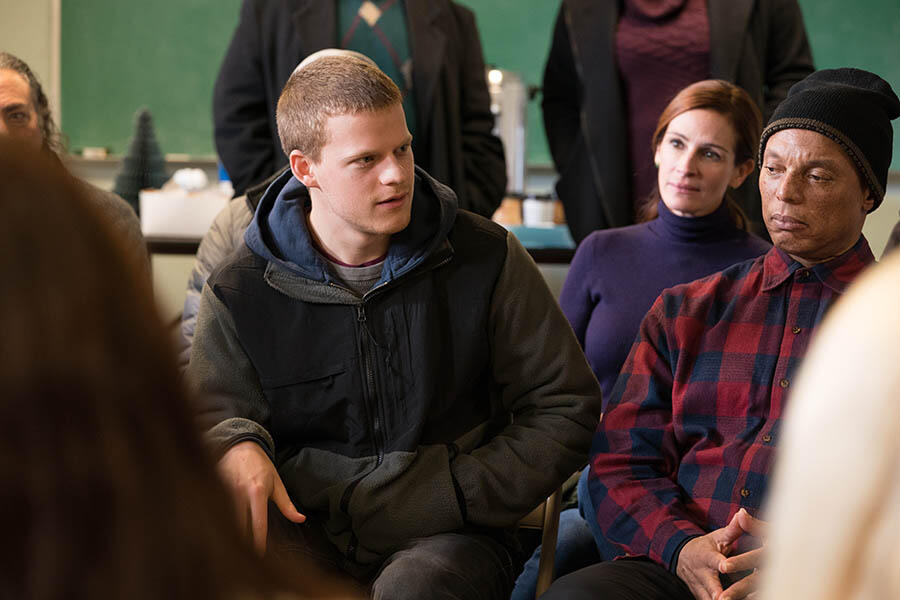 When Ben (Lucas Hedges) unexpectedly returns home from his drug rehabilitation program, his mother (Julia Roberts) is overjoyed, yet also cautious about his apparently improved condition, not to mention the effect upon her two other children. Her love and patience will be put to the test in this edgy drama.
Mary Queen of Scots (Dec. 7)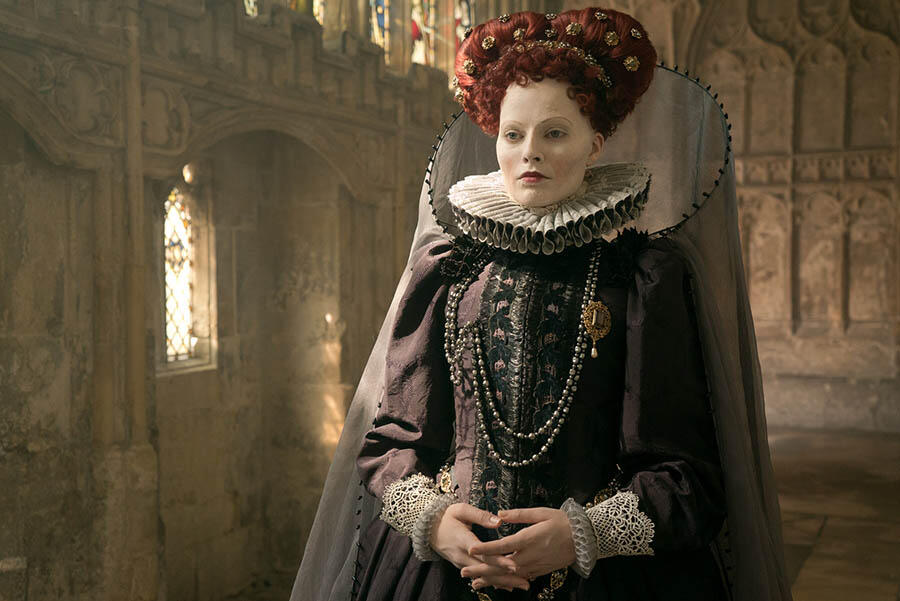 Queen of France at the age of 16, Mary Stuart (Saoirse Ronan) found herself a widow at 18. Returning to her native Scotland to reclaim her rightful rulership, she is opposed by her equally strong-willed cousin, Queen Elizabeth I (Margot Robbie). What emerges is an epic showdown of historic proportions. Josie Rourke directed.
Vox Lux (Dec. 7)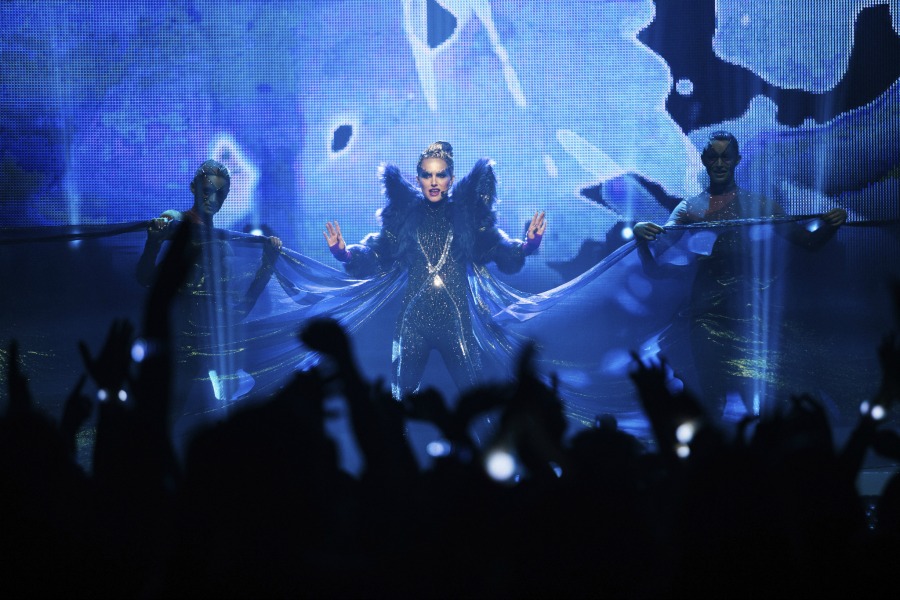 Having survived a horrible event, teenage Celeste improbably launches a successful career in music. Years later, Natalie Portman portrays Celeste at a ragged point in her life, beset by stress and scandals and struggling to raise her own teenage daughter when another horrible event enfolds her. Jude Law also stars.
Mortal Engines (Dec. 14)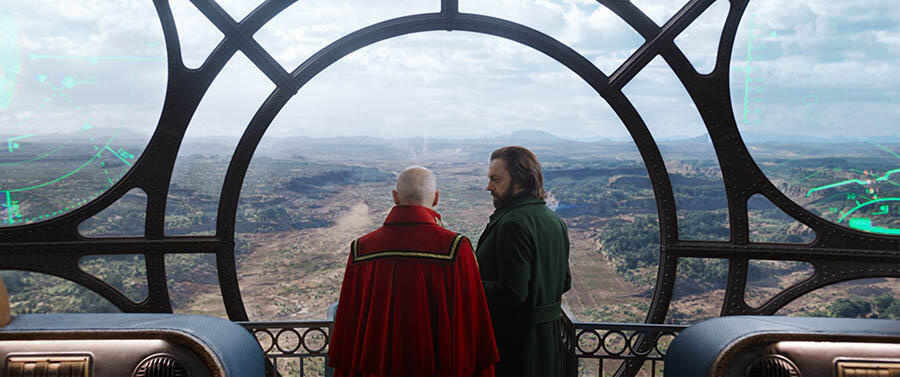 A futuristic world is dominated by a gigantic city on wheels, which threatens to devour everything in its predatory path. Three outcasts (Hera Hilmar, Robert Sheehan, Jihae) join forces to stop it. Hugo Weaving and Stephen Lang costar; Peter Jackson produced the thunderous adventure.
If Beale Street Could Talk (Dec. 14)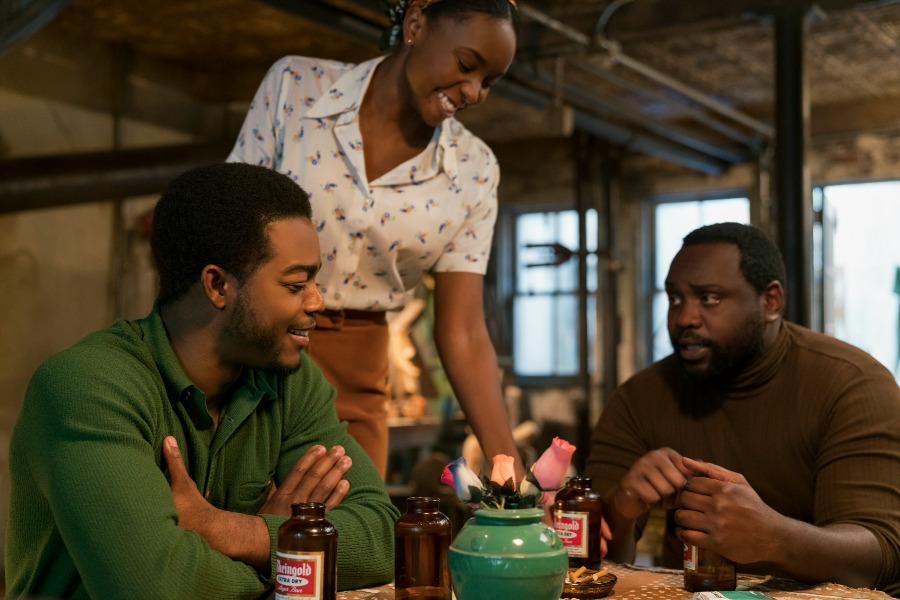 Filmmaker Barry Jenkins ('Moonlight') adapts James Baldwin's classic tale of love for the big screen, following a woman's desperate efforts to free her falsely-accused fiancé from prison before the birth of their first child. KiKi Layne, Stephan James and Regina King star.
The Mule (Dec. 14)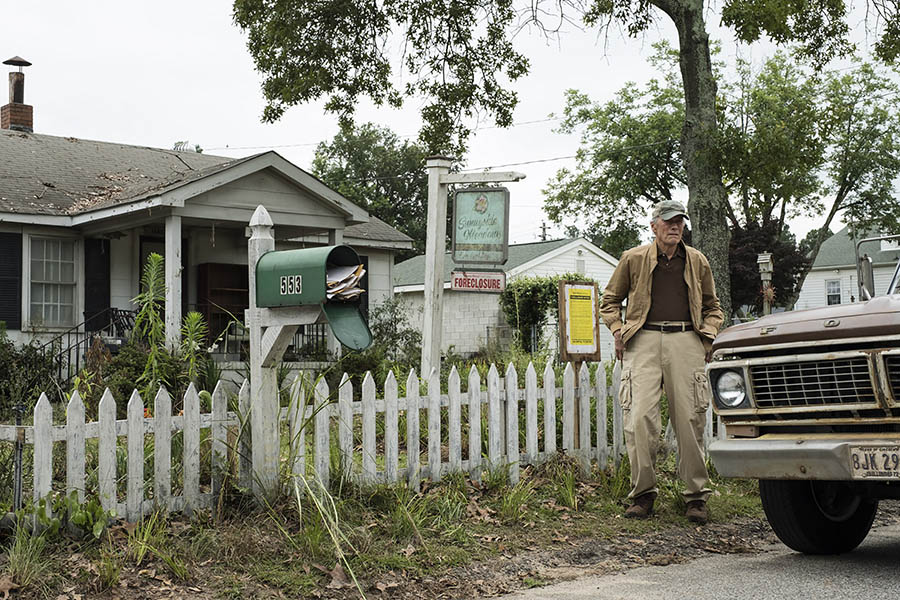 Based on a true story, an aging military veteran (Clint Eastwood) becomes a drug courier for a dangerous Mexican cartel, hunted by a dogged DEA agent (Bradley Cooper). Laurence Fishburne and Michael Peña also star; Eastwood directs himself in a leading role for the first time in 10 years.
Spider-Man: Into the Spider-Verse (Dec. 14)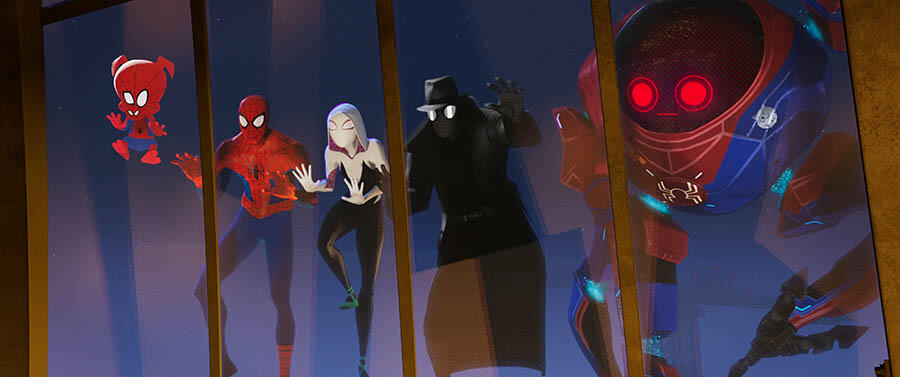 Why wait for the next live-action solo Spider-Man movie when this animated feature offers six Spider-Men/Women/Pigs? From the minds behind The Lego Movie comes a cross-dimensional superhero adventure focused on fan favorite Miles Morales with a side of Spider-Ham.
Mary Poppins Returns (Dec. 19)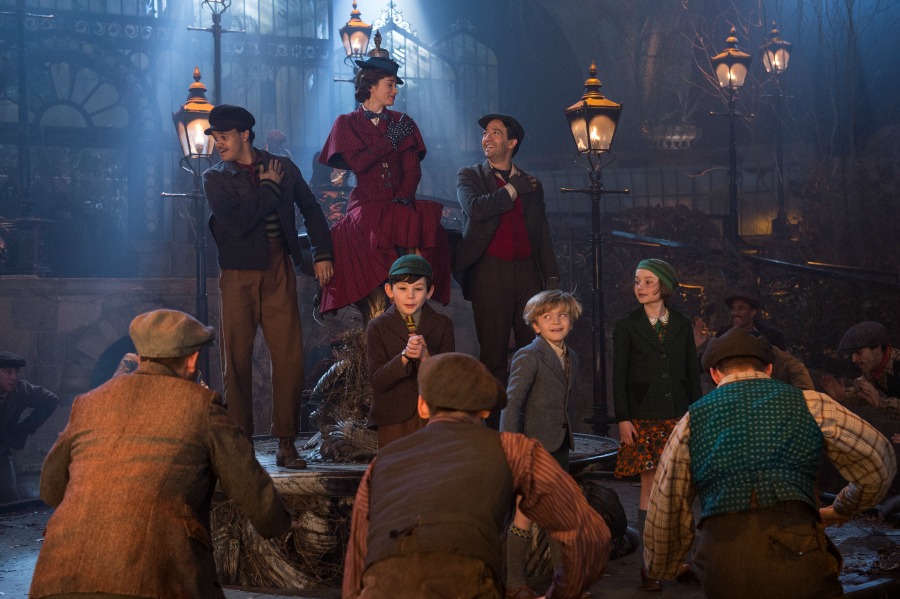 A spoonful of sugar and some delightful new songs will help this sequel go down, more than 50 years after the release of Disney's classic original. Emily Blunt takes over the title role of the iconic magical nanny, while Lin-Manuel Miranda literally helps light up the musical numbers.
Second Act (Dec. 21)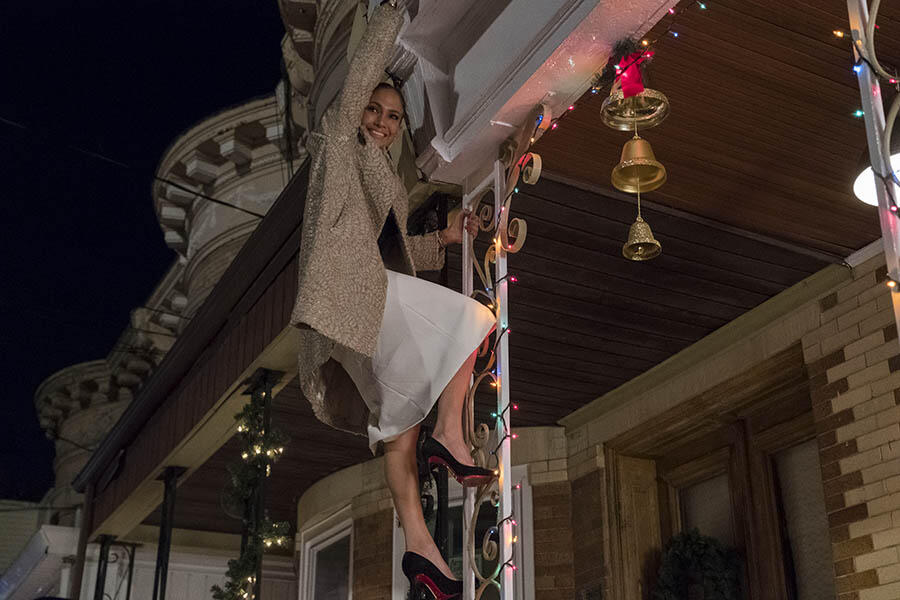 Jennifer Lopez fakes her way to the top of the consulting world in this modern fairy tale about an underachiever pretending to be an overachiever who lands a job she's technically not qualified for. This Is Us star Milo Ventimiglia plays J.Lo's love interest in the romantic comedy.
Aquaman (Dec. 21)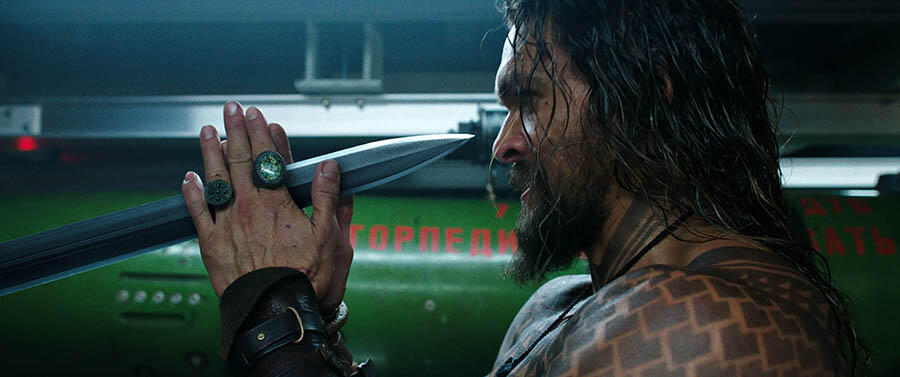 The prince of Atlantis finally gets his own movie with this spotlight on the fish-friendly DC Comics superhero. Jason Momoa reprises his Justice League role as Aquaman, who must battle his own half-brother to lead their underwater kingdom and save the rest of the world.
Bumblebee (Dec. 21)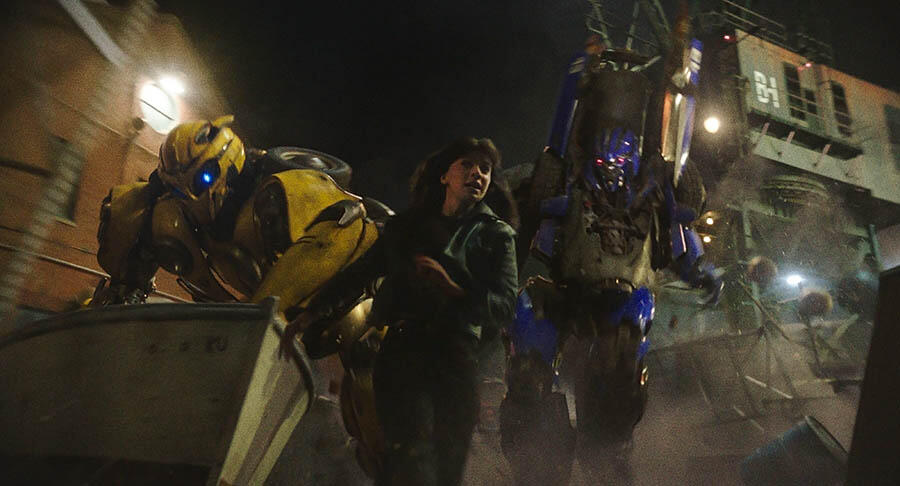 The latest Transformers movie takes the franchise back to the '80s with a prequel spinoff about the titular Autobot befriending a young girl played by Hailee Steinfeld (Pitch Perfect 3). John Cena co-stars in what promises to be a smaller but still action-heavy entry in the popular series.
Welcome to Marwen (Dec. 21)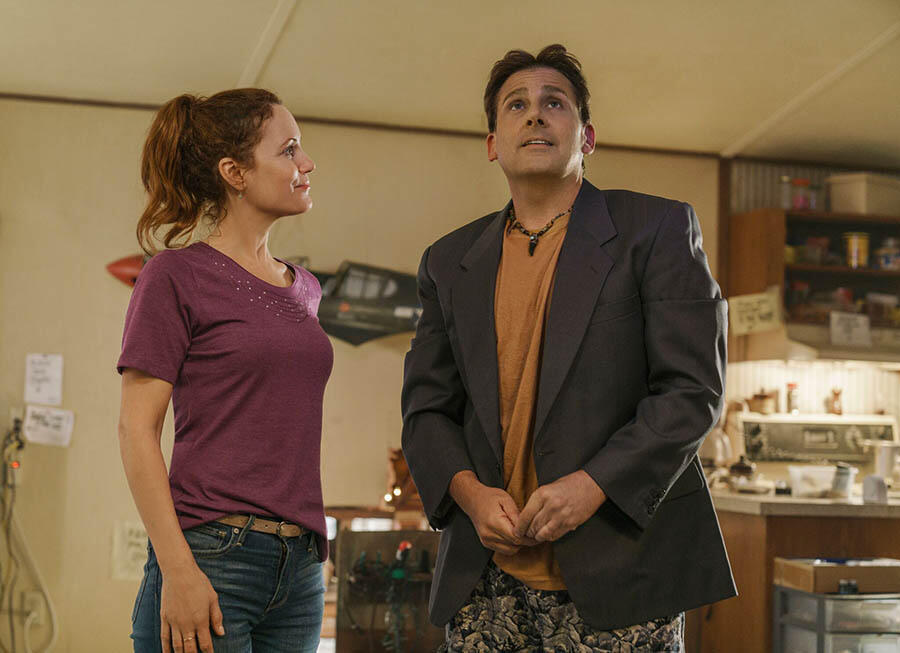 How do you handle trauma? In the Robert Zemeckis-directed film, Mark (Steve Carell) copes with a vicious, crippling beating by creating a world of fantasy in his backyard. Using Ken dolls and Barbies, Mark's WWII-themed world is one where he can be protected by the powerful women in his life, characterized as a rough-and-rowdy squad of soldiers featuring the talents of Leslie Mann, Merritt Weaver, Janelle Monae, Eiza Gonzalez, and Gwendoline Christie.
Holmes and Watson (Dec. 25)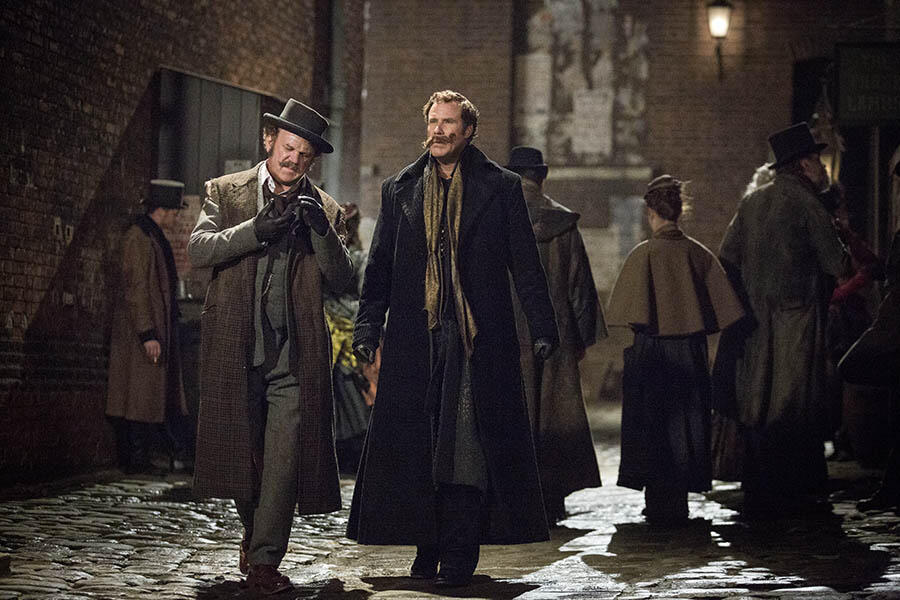 They've been mismatched step-brothers and shake-and-baking racing partners. Now, Will Ferrell and John C. Reilly re-team again as one of the most famous duos of all time: Sherlock Holmes and Doctor Watson. Ralph Fiennes joins them as arch-nemesis Moriarty in the comedy.
Vice (Dec. 25)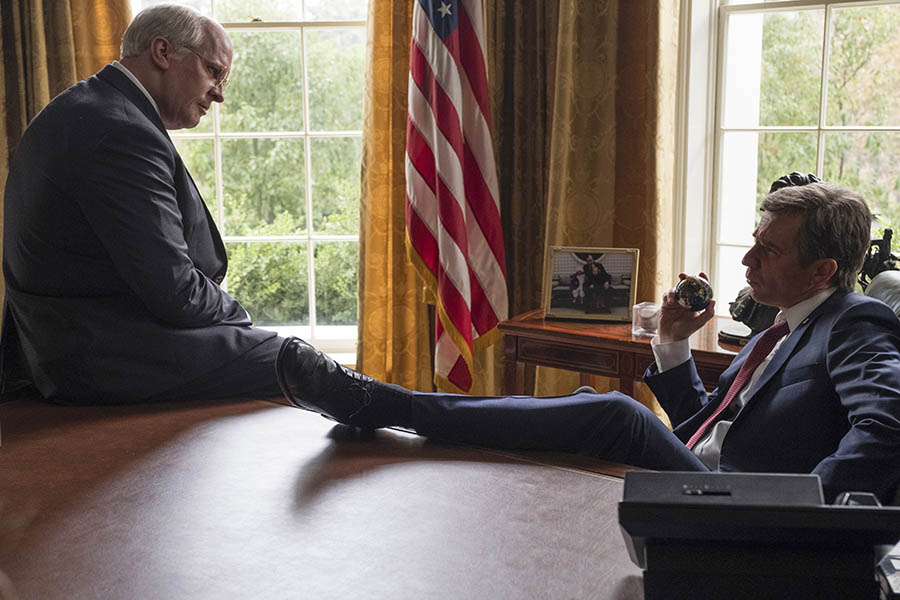 How did Dick Cheney (Christian Bale) become one of the most powerful men in the world? This next blistering satire by 'The Big Short' director Adam McKay explores how the Halliburton CEO became Vice President, then a political juggernaut in an all-star cast featuring Sam Rockwell as George W. Bush, Amy Adams as Lynne Cheney, and Steve Carell as Donald Rumsfeld.
On the Basis of Sex (Dec. 25)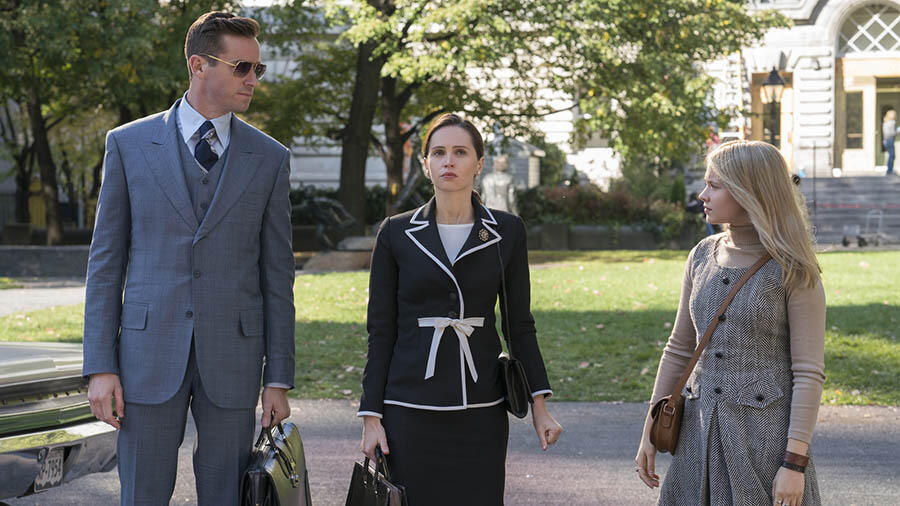 Felicity Jones plays famed Supreme Court Justice Ruth Bader Ginsburg in her early years as a young lawyer. In it, she and her husband Martin (Armie Hammer), bring the 1972 case of Moritz v. Commissioner of Internal Revenue to the Supreme Court - a case that would rule sex-based discrimination unconstitutional and fundamentally change the course of U.S. history.
Destroyer (Dec. 25)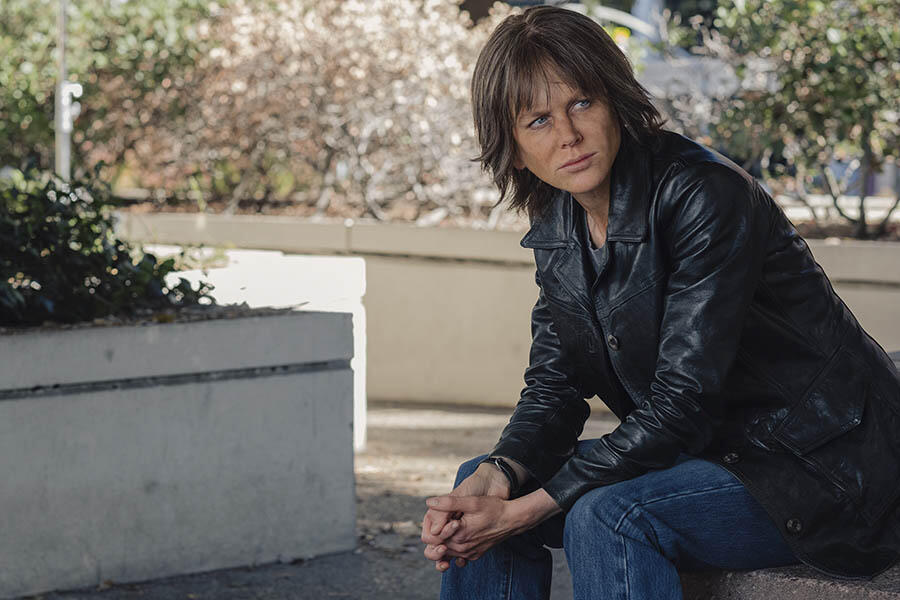 From Karyn Kusama, director of underappreciated greats like Jennifer's Body (2009) and Aeon Flux (2005), comes Destroyer, a tour-de-force crime-thriller. Nicole Kidman stars as a tormented undercover cop who watches in horror as the gang she took down resurges. Her brutal journey to put stop them forever is matched only by the trauma and demons of her past.
Stan & Ollie (Dec. 28)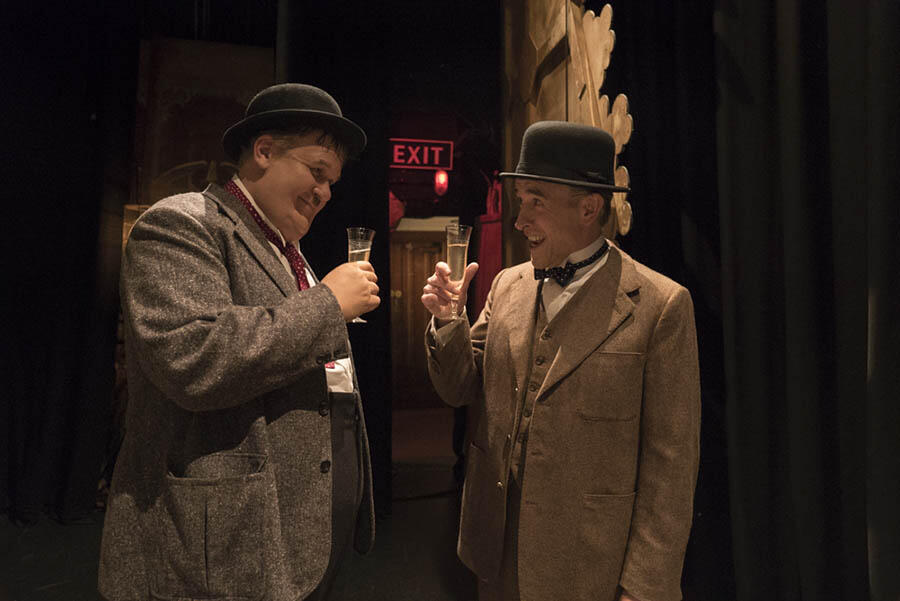 Philomena (2013) scribe Jeff Pope presents the biographical dramedy, Stan & Ollie. In it, Steve Coogan and John C. Reilly play another pair of comedians –Stan Laurel & Oliver Hardy- the iconic jokester duo of the 40s and 50s. What begins as laughs soon turn into tears as a buried resentments and ailing health tears at their comedy act and upon their friendship itself.