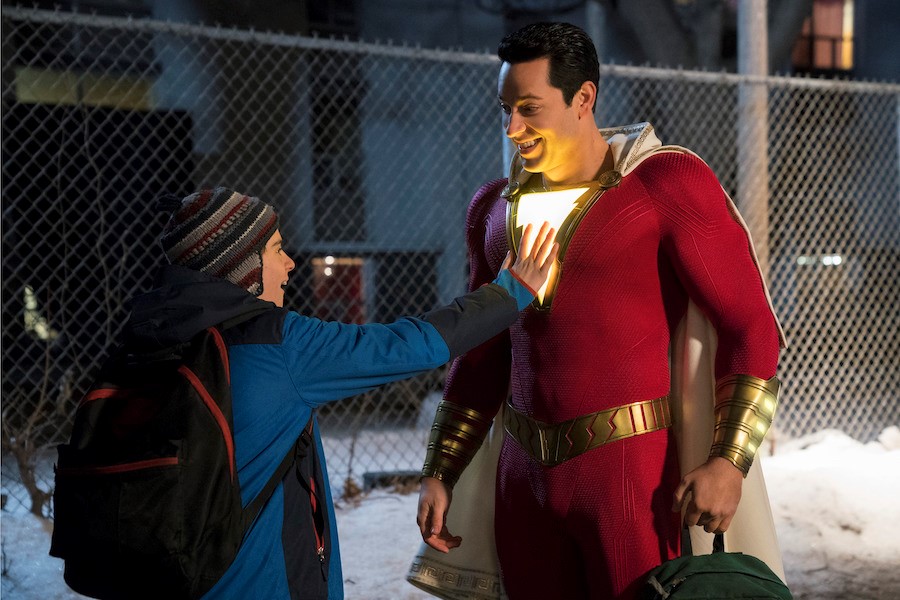 Can you keep a secret? On March 23, you can be among the very first to see Shazam! when Fandango brings the latest DC Comics movie to theaters nationwide for one day only prior to its official April 5 release. To grab tickets and find out where Shazam! will be screening early by you, fly on over to our Fandango Early Access page right here.
To celebrate these Early Access screenings, we're debuting an exclusive clip from the film. To see how Billy Batson (Asher Angel) deals with the secret that he can transform into a superhero known as Shazam (Zachary Levi) by shouting out a single word, watch the exclusive video below, which is set in the loving foster household where Billy has been living.
Tickets to Fandango Early Access screenings of Shazam! on Saturday, March 23 are now available, so get yours today!
From the official synopsis: "We all have a superhero inside us - it just takes a bit of magic to bring it out. In Billy Batson's (Asher Angel) case, by shouting out one word—SHAZAM!—this streetwise 14-year-old foster kid can turn into the adult Super Hero Shazam (Zachary Levi), courtesy of an ancient wizard. Still a kid at heart—inside a ripped, godlike body—Shazam revels in this adult version of himself by doing what any teen would do with superpowers: have fun with them!"