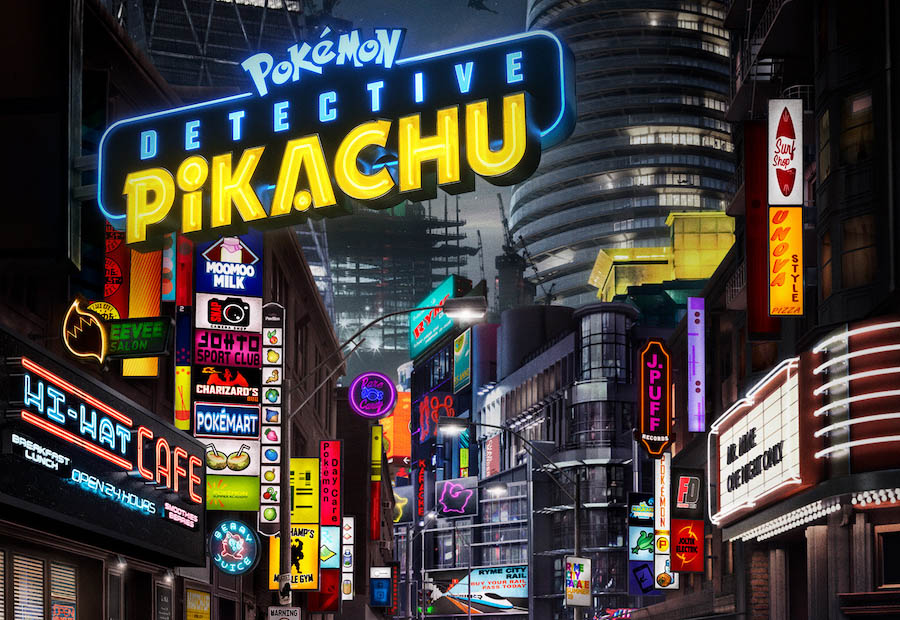 When a detective disappears under mysterious circumstances, his son Tim (Justice Smith) sets off on an urgent mission to find him in Pokémon: Detective Pikachu. Rather reluctantly, Tim teams up with his father's former Pokémon partner, Detective Pikachu (voiced by Ryan Reynolds), a witty and wily investigator. In their search for clues, they uncover a threat to the future of the entire Pokémon universe.
Pokémon: Detective Pikachu opens in theaters everywhere on May 10, with early showings beginning on May 9. Tickets are now on sale.
Through opening weekend and while supplies last, each guest will receive an exciting two-card pack from the new Pokémon TCG: Detective Pikachu series of collectible trading cards from The Pokémon Company International. One card will be randomly selected from the series currently available at retail locations and featuring select Pokémon in their CGI likeness as seen in the movie. The second is guaranteed to be a limited-edition Detective Pikachu card available to those early-bird fans who are among the very first to catch this first-ever live-action Pokémon adventure on the big screen. Advance purchase does not guarantee the Pikachu card bonus, which is based on theater attendance and supply.