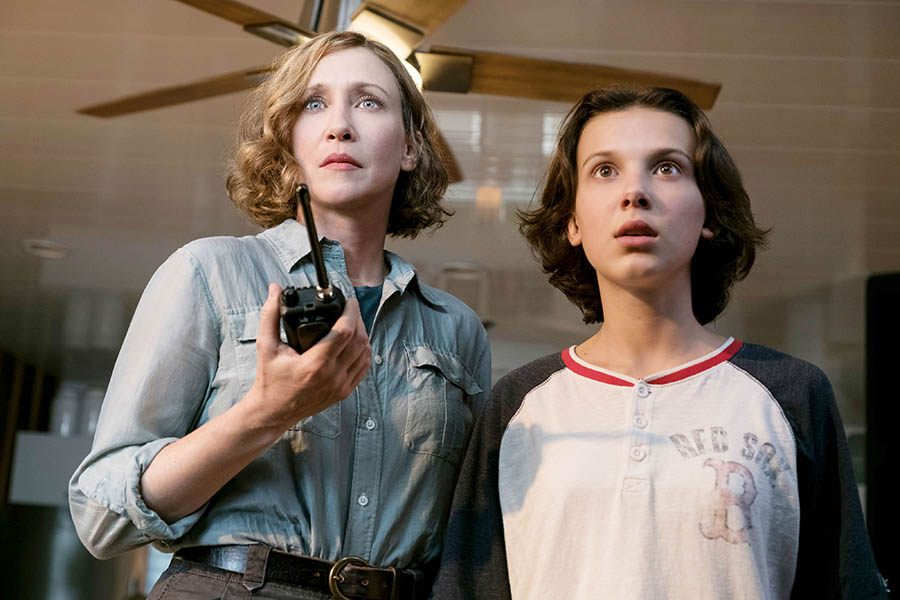 Like all mothers, Vera Farmiga is not one to steal the spotlight, but she does so anyway in Godzilla: King of the Monsters, now playing in theaters everywhere. Farmiga stars as Dr. Emma Russell, a scientist who shares her passion for saving the world with her daughter Madison (Millie Bobby Brown). Even after events begin to spiral out of control, Dr. Russell firmly maintains her integrity and willingly takes decisive action to protect the ones she loves.
The Academy Award-nominated actress has always proven herself compelling to watch, whether she is playing a starring or supporting role. Even when we think we know what to anticipate, Farmiga has the talent to undermine our expectations in surprising ways. Here are her next three roles.
Farmiga, reprising her role as real-life demonologist Lorraine Warren, once again looks set to supply much-needed strength and stability. Because the attack this time is directed at the Warrens' young daughter, we're sure that Farmiga will prove to be a mighty mother in opposition to the spirit of a possessed doll.
Release date: June 26. Sign up for a FanAlert and be the first to know when tickets and other exclusives are available in your area.
The Conjuring 3
The granddaddy of the franchise, The Conjuring, introduced real-life paranormal investigators Ed and Lorraine Warren (Patrick Wilson and Vera Farmiga) as they endeavored to help a family in 1971 Rhode Island. The sequel, The Conjuring 2 (see trailer above), followed the Warrens to England in 1977, as they once again helped a family plagued by evil spirits.
Where exactly will the third installment go? We've heard that it will once again explore a case investigated by the Warrens, though exactly which case has not been announced. Michael Chaves (The Curse of La Llorona) has been tapped to direct.
Release date: September 11, 2020.
The Many Saints of Newark
It's been 12 years since the epic crime series The Sopranos concluded its run and the show continues to echo strongly in popular culture. Creator David Chase has cowritten a story that will serve as a prequel to the series, dealing with racial tensions that erupted into riots during the 1960s, as well as the earlier days of the organized crime family that dominated New Jersey at the time.
Farmiga's role has not yet been confirmed. The actress was born and raised in New Jersey and speculation is that she will play Livia Soprano, whose mercurial temper and cynical outlook on life strongly influenced her family, including her son, Tony Soprano. In the past, Farmiga has been bracingly authentic in crime films, such as Martin Scorsese's The Departed (above). Whatever role she plays, Farmiga will surely bring life and humanity to her character.
Release date: September 25, 2020.