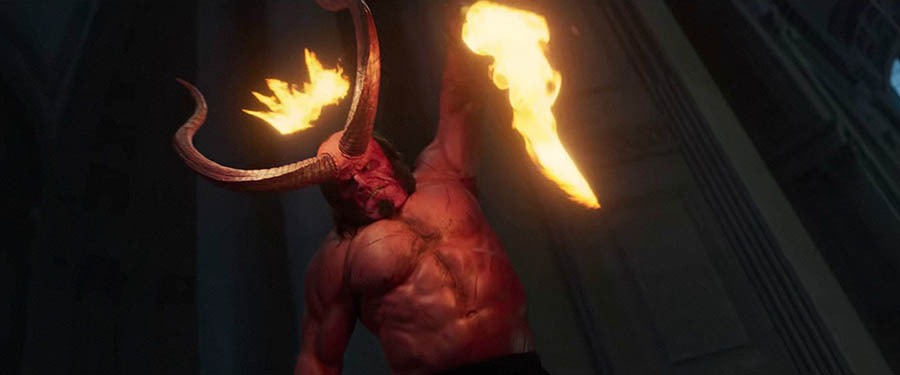 Now in theaters, Hellboy features a new star (David Harbour), a new director (Neil Marshall) and a new approach to the material. Inspired by Mike Mignola's classic comic book series, the film includes an abundance of graphic violence and gore, earning its R-rating with abandon.
Three more R-rated horror thrillers will be hitting theaters soon. In a refreshing change, all three will feature women in the lead roles. Let's take a closer look.
Linda Cardellini stars as a social worker who must protect her young children from the frightening wrath of a supernatural apparition known as The Weeping Woman, aka La Llorona. James Wan (The Conjuring) produced. The film has been rated R for violence and terror; early reports suggest that the rating is well-earned, so beware. Here's everything we know.
Release date: April 19.
Elizabeth Banks loves her son. The young man is not like other children, however, manifesting powers that are truly disturbing. Can a mother's love save him? James Gunn (Guardians of the Galaxy) produced. The film has been rated R for "horror violence/bloody images and language," so mothers may choose to see this thriller before accompanying their children to a screening.
Release date: May 24.
New doll, new rules, new frights. Aubrey Plaza stars as a mother who gifts her son with a new toy, known as Chucky. She can only hope that she will live long enough to save her child from the evil she has unwittingly unleashed. Previous films about the killer doll have been rated R and the evident intentions are for the new version to likewise be rated R, though that has not been officially confirmed yet. In any events, mothers will want to be cautious before gifting their children with tickets to see this shocker!
Release date: June 21.