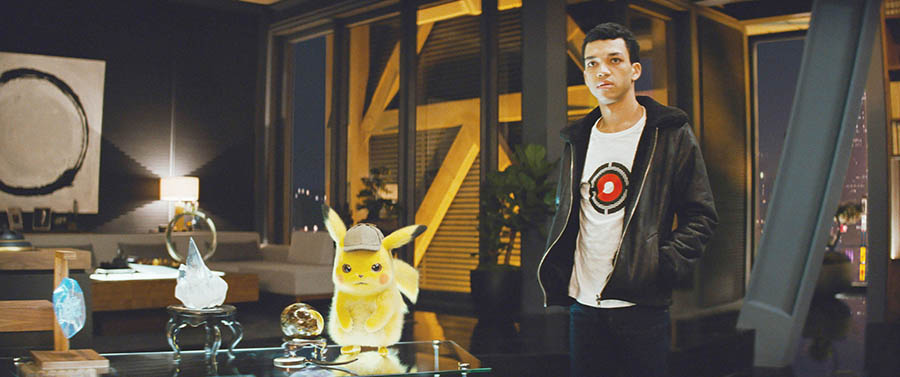 Now storming the box office, Pokémon Detective Pikachu is a live-action adventure for the whole family. Tim Goodman (Justice Smith) searches for his missing detective father with the help of his father's former partner, Detective Pikachu (Ryan Reynolds), leading to a madcap comedy that is appealing to both children and adults.
What other upcoming family adventures can we anticipate in the coming weeks? Here are three that all look delightful.
Will Smith stars as a new kind of Genie who endeavors to help street urchin Aladdin (Mena Massoud) get to know the elegant Jasmine (Naomi Scott) in Disney's all-new live-action adventure. It looks quite funny and entirely magical for the whole family.
Release date: The adventure opens in wide release on May 24; get your tickets now!
The animated comedy will feature further adventures by the beloved animals, led by Max the dog, voiced by Patton Oswalt. New furry characters will also be introduced and showcased. Kevin Hart, Tiffany Haddish and Harrison Ford lead the fabulous cast.
Get tickets now for an Early Access screening on Saturday, May 25. The film will open in wide release on June 7.
Woody (Tom Hanks) hits the road to search for a beloved new toy known as Forky (Tony Hale), who has run away from home. Woody is tested, though, when he encounters his former flame Bo Peep (Annie Potts); soon the whole gang is involved in an all-new adventure.
Release date: The animated adventure opens in theaters everywhere on June 21. Sign up for a FanAlert and be the first to know when tickets and other exclusives are available in your area.