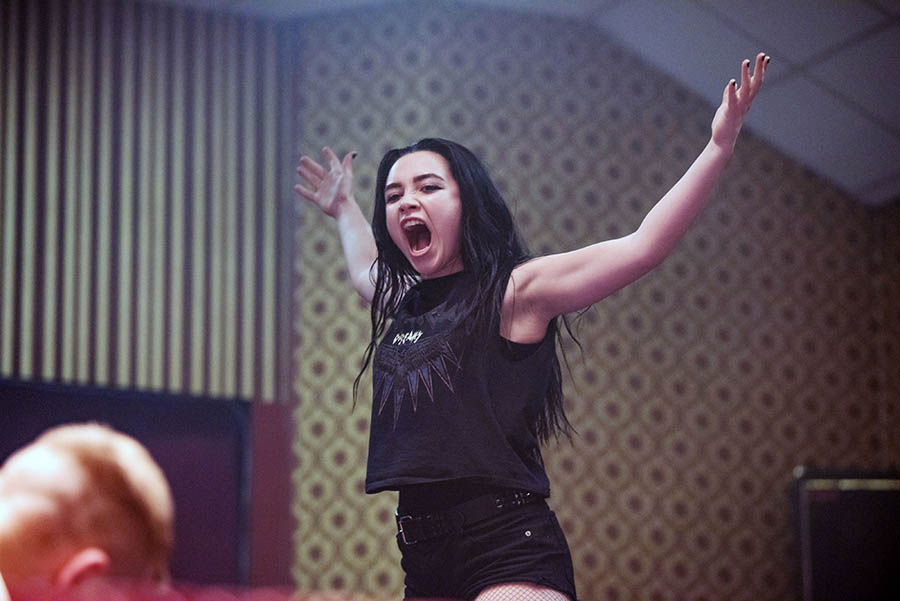 The true story behind Fighting With My Family is as surprising as it is compelling. Raised in a wrestling family, Saraya "Paige" Bevis (Florence Pugh) left behind her family and friends in England so she could gain big-time success in America.
The film opened in limited release over the weekend and will expand into more theaters later this week. Here are three more incredible real-life stories that inspired upcoming movies.
Tolkien
As a young man, writer J.R.R. Tolkien (The Lord of the Rings) served in the military after graduating from college, experiencing firsthand the horrors of war, as well as the importance of fellowship and friendship. The film stars Nicholas Hoult as Tolkien and Lily Collins as the love of his life.
Release date: May 10.
Rocketman
Taron Egerton (Kingsman: The Golden Circle) stars as pop music legend Elton John. Describing itself as "based on a true fantasy," Rocketman focuses on the breakthrough years of the singer and songwriter. Jamie Bell, Bryce Dallas Howard and Richard Madden also star. Read more about the movie here.
Release date: May 31.
The untitled movie stars Matt Damon as an automotive genius and Christian Bale as a race car driver. They embarked upon a mission for the Ford Motor Company of building a vehicle capable of defeating Italian rival Ferrari in a 24-hour race in Le Mans, France. James Mangold (Logan) is directing; he and Bale previously worked together on 3:10 to Yuma.
Release date: June 28.