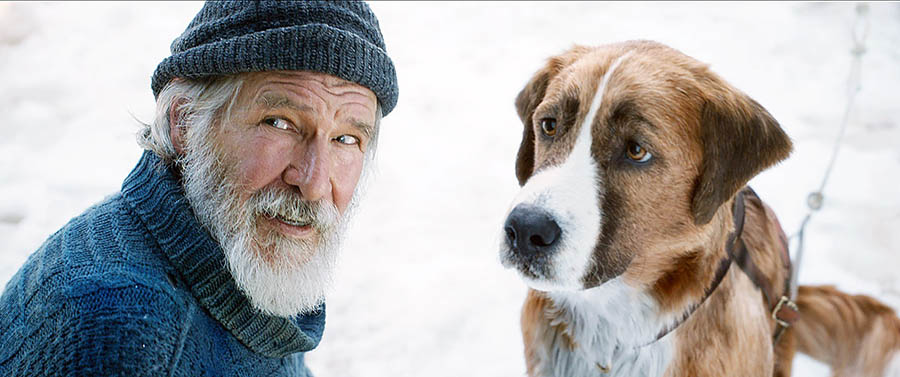 Younger folks can relate immediately to a big, friendly dog, which is one of the reasons that The Call of the Wild drew family audiences into theaters over the weekend. The lovable Buck overcomes early domestic challenges and quickly adapts to a wintry new environment, forging a loyal bond with grizzled gold prospector John Thornton. As played by Harrison Ford, the prospector is a man who values his privacy, yet opens up his heart to his new canine companion.
Suitable for the entire family, The Call of the Wild is now playing in theaters nationwide. What future, family-friendly adventures await? Here are three that can be enjoyed in the coming weeks.
The exciting adventure begins when two brothers (Tom Holland, Chris Pratt) set out to reconnect with their long-gone father. Children will surely enjoy a rich fantasy world in which two elves are the heroes. Teens will be able to relate to the comically contrasting siblings as they come of age on an epic journey. Parents will treasure the family love that is on abundant display in the new adventure from Disney/Pixar.
Release date: March 6. Get your tickets now!
This live-action reimagining of a tale that was previously told in animated style revolves around a young woman who accepts weighty responsibilities on behalf of her beloved family after an invading army threatens massive destruction. What follows is a dramatic adventure, filled with spectacular action, that harkens back to the importance of the family unit, as well as the importance of recognizing each one's personal abilities and talents.
Release date: March 27. Sign up for a FANALERT® and be the first to know when tickets and other exclusives are available in your area.
"Families can come in all shapes and sizes," according to Jeremy (Domhnall Gleeson), who is ready to start a new family with Bea (Rose Byrne). What does that mean for Peter (voiced by James Corden) and his family of fellow rabbits? They embark on an all-new adventure as everyone, Jeremy and Bea included, searches for their proper place in a fast-paced, changing world.
Release date: April 3. Sign up for a FANALERT® and be the first to know when tickets and other exclusives are available in your area.