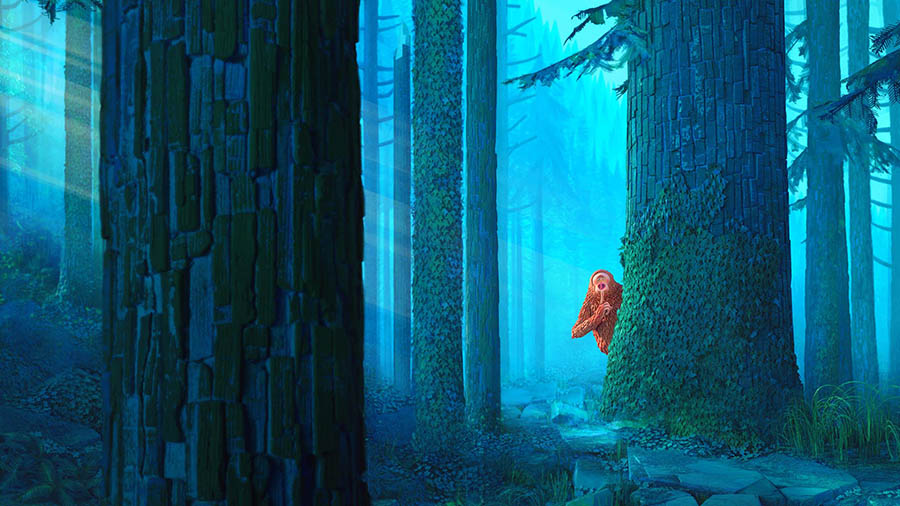 In Missing Link, LAIKA's upcoming film by director Chris Butler (ParaNorman), the studio shines a bigger, brighter light on the art of stop motion animation and expands the type of stories created with it.
Missing Link follows the epic adventures of monster hunter Sir Lionel Frost (Hugh Jackman), who travels to the Pacific Northwest and discovers a creature widely considered to be a myth: the legendary missing link, aka Mr. Link (Zach Galifianakis). Together they travel the globe in search of Link's long-lost family.
To learn more about today's premiere of the new Missing Link trailer, I spoke with Butler about the film.
"In Missing Link," he said, "I wanted to make a kind of stop motion Indiana Jones movie meets buddy picture."
He had me at "stop motion." I told him, rather excitedly, that I liked the idea.
"Who wouldn't?" he replied, matching my excitement while adding a touch of earnest laughter.
On the topic of adventure, both in terms of action and travel, I asked if the reception and perception of Mr. Link varied due to the cultural differences of places visited and the people met along their journey.
He responded, "Well, he's always a fish out of water."
Butler described Mr. Link as a lovable goofball, and emphasized that the aforementioned journey is the real story, not the destination. For Mr. Link, it's about finding where he belongs.
Regarding previous LAIKA films, one noticeable difference in Missing Link, at least from the trailer, is that it appears to be a little less dark than others—although those movies were also made for family audiences—this seems to be even more kid-friendly. I asked if that was accurate, and if so, was it intentional?
It was.
"I wanted to make a movie that in many ways is the opposite of ParaNorman. We're stepping out of the shadows and enjoying the wide scope of the world. Every LAIKA movie gets a little more ambitious, but for this movie we really went all out."
In fact, he admitted, since so many people tend to think of stop motion animation as dark (or even creepy), they shouldn't have been able to make a film as lively as Missing Link in stop motion.
"But you rose to the challenge," I said.
"I hope so," he replied with a laugh.
Missing Link is not only brighter in tone than other LAIKA films, but also in its use of vibrant color. It is the studio's lightest film, something Butler says is a natural progression of going bigger and grander.
"I like to call it a kaleidoscopic travelogue," he said.
While Missing Link offers plenty of new perspective, it does continue trends found in Butler's other films like ParaNorman, Kubo and the Two Strings and Coraline, by showcasing the supernatural and a sense of other.
"What draws you to the different?" I asked.
It started in his childhood. "People who make fantastical movies, we all seem to have felt a little different growing up."
I agreed, "It's nice to see that represented. It's nice for kids, but also parents. It really doesn't matter if your kid is the square peg to society's round hole. It will be okay."
"Exactly, and also, you don't have to look like someone to have something in common with them," he added, noting that Link's appearance often makes it hard for him to fit in.
Sir Lionel Frost, however, looks like Hugh Jackman, which one can assume, makes fitting in somewhat easier.
"I always had Hugh Jackman in mind, from the beginning."
Besides Jackman and Galifianakis, Missing Link has an impressive cast, featuring Zoe Saldana, David Walliams, Stephen Fry, Matt Lucas, Timothy Olyphant, Amrita Acharia, Ching Valdez-Aran and Emma Thompson.
"What do actors do differently when there's not a camera on them?" I asked.
"Well, we have a camera on them for the animators, but I think they enjoy it. It's freeing," Butler said. "The acting is primal."
That seems fitting.
Missing Link opens April 12, 2019.