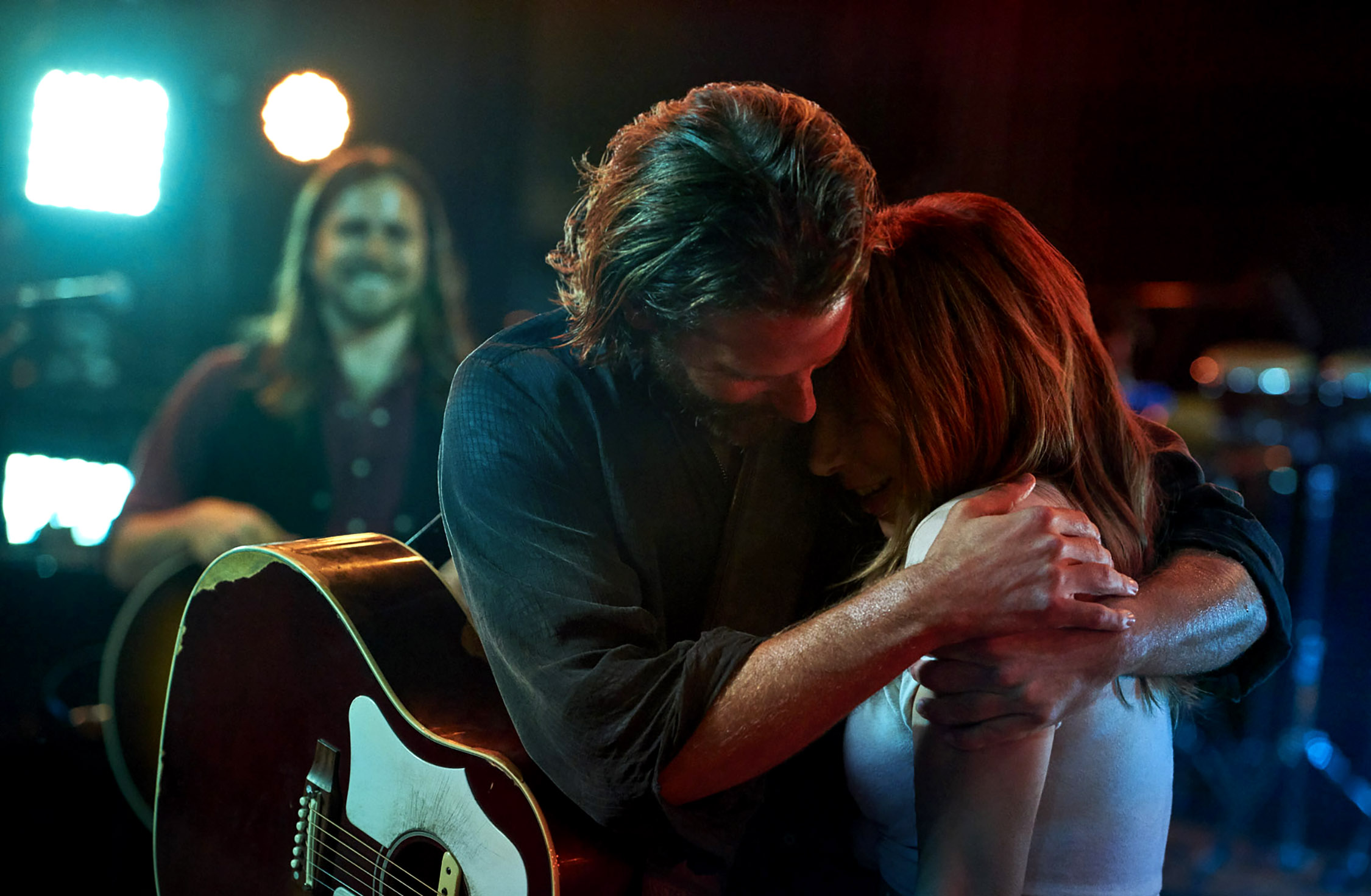 Within the span of a month, some of the year's biggest, most memorable and most awards-friendly movies will premiere at a few select film festivals from around the world. The largest and arguably most influential of those festivals is the Toronto International Film Festival, which runs this year from September 6 through September 16, and showcases well over 100 movies from around the world.
Fandango will be in attendance for this year's festival north of the border, and for those who are also going – or even keeping an eye on it from afar – here are a list of the movies gaining the most buzz among critics, awards pundits and general moviegoers.
The Most Anticipated Movies
First Man (October 12)
Who stars: Ryan Gosling, Claire Foy
Why we're excited: This is the second pairing of star Ryan Gosling and director Damien Chazelle, whose last film together (La La Land) snagged a monstrous 14 Oscar nominations. Here, Gosling plays astronaut Neil Armstrong in a drama about his journey to become the first man to walk on the moon. Expect stunning IMAX sequences to accompany tense drama and wondrous visuals.
Watch the trailer:
Roma (December 14)
Who stars: Yalitza Aparicio, Marina de Tavira
Why we're excited: This is Alfonso Cuarón's first movie since winning a Best Director Oscar for Gravity, and with Roma – about a middle-class family living in Mexico City in the early 1970s – he may be back in the Oscar race yet again. Vivid, emotional and visually stunning, Cuarón draws on his own childhood experiences to craft one of the year's most personal films.
Beautiful Boy (October 12)
Who stars: Timothée Chalamet, Steve Carell
Why we're excited: Chalamet is coming off a Best Actor nomination for Call Me by Your Name and is one of the most exciting emerging actors at the moment. Coupled with Steve Carell in a more dramatic role and meaty material to work with (that of a family struggling with a son fighting addiction), Beautiful Boy is poised to deliver memorable performances.
Watch the trailer:
If Beale Street Could Talk (November 30)
Who stars: Regina King, Stephan James, KiKi Layne
Why we're excited: Barry Jenkins follows last year's Best Picture-winning Moonlight with an adaptation of James Baldwin's novel about a pregnant woman struggling to prove her fiancé is innocent of a crime
Watch the teaser:
Hold the Dark (September 28)
Who stars: Alexander Skarsgård, Jeffrey Wright, Riley Keough
Why we're excited: Director Jeremy Saulnier's last two films (Blue Ruin, Green Room) are two of the most gripping genre films of the past ten years. Now he reteams with writer Macon Blair for a tense drama about a writer hired to find a missing boy thought to be lost and possibly eaten by wolves.
Watch the trailer:
The Most Anticipated Performances
Lady Gaga in A Star Is Born (October 5)
Why we're excited: C'mon, it's Lady Gaga. But also, it's the first major leading-actress role for a music superstar beloved around the world. Well that, and also, it's this story – told three times before on the big screen – being directed by a superstar actor: Bradley Cooper. He also stars opposite Gaga, and their chemistry combined with tons of original music will no doubt push this film into awards contention and to the top of the box office.
Watch the trailer:
Natalie Portman in Vox Lux (TBD)
Why we're excited: The last time Natalie Portman was in Toronto, she was showing Jackie. That film, starring Portman as Jackie Kennedy, earned her an Oscar nod and featured one of the actress' most gripping, formidable performances. In Vox Lux, she once again shows her versatility as an actress by transforming into a David Bowie-esque pop star who unexpectedly rises to stardom.
Watch the teaser:
Melissa McCarthy in Can You Ever Forgive Me? (October 19)
Why we're excited: It's always intriguing whenever an actor or actress typically known for comedic roles decides to veer off course and sink into the kind of performance we've never quite seen from them before. That's what Melissa McCarthy is doing with Can You Ever Forgive Me?, a film already earning her some awards hype. In the film, she plays real-life writer Lee Israel, who turned to creating fake letters from well-known figures when her writing career stalled.
Watch the trailer:
Nicole Kidman in Destroyer (December 25)
Why we're excited: Nicole Kidman comes to the fest as the star of two movies, Destroyer and Boy Erased. It is Destroyer (directed by Karyn Kusama), though, that has us excited because of its promise of a gritty drama featuring Kidman as a detective who goes undercover with a gang. Kidman, who is delivering some of the best performances of her career right now, is already receiving raves for the film, and it'll likely be one of the more talked-about at the fest this year.
The Movies Worth Staying Up Late For
The Predator (September 14)
Why we're excited: Never before have two massive horror franchises brought movies to premiere in the Midnight section at Toronto. This year is a special one, with Shane Black's The Predator kicking things off on opening night. Knowing Black – writer behind Lethal Weapon, Kiss Kiss Bang Bang, The Nice Guys and more – is behind a new Predator sequel is all the more reason to anticipate it big time. He will bring a great brain for character and the kind of unique action-comedy tone that always sets his movies apart.
Watch the trailer:
Halloween (October 19)
Why we're excited: This might be the most anticipated midnight premiere we've seen at the festival in quite some time. That's because this isn't some ordinary Halloween sequel – it's a direct sequel to the original featuring the original's star, Jamie Lee Curtis, and its director, John Carpenter, returning as composer this time around. The teases have been absolutely frightening, with critically-acclaimed director David Gordon Green no doubt bringing some exceptional moviemaking skills to the Halloween lore.
Watch the trailer:
The Hidden Gems
Shoplifters (November 23)
Why we're excited: One of the most talked-about films to premiere earlier this year at the Cannes Film Festival, Shoplifters is a Japanese film about a family of shoplifters and how a new member of their household threatens their crime gig. Expect it to be in the race for a Best Foreign Language Oscar, as well as one of the films fans are buzzing about at Toronto.
Cold War (December 21)
Why we're excited: Another foreign film that may be in contention for that Foreign Language Oscar, Cold War tells a love story between two mismatched people during the Cold War in the 1950s. A meaty, emotional love story in black-and-white that's only 88 minutes long? Sounds delicious!
Watch the trailer:
Fandango will be on the ground at this year's festival covering a number of films and their premieres. Make sure you follow us on Twitter, Facebook and Instagram for all the latest updates.