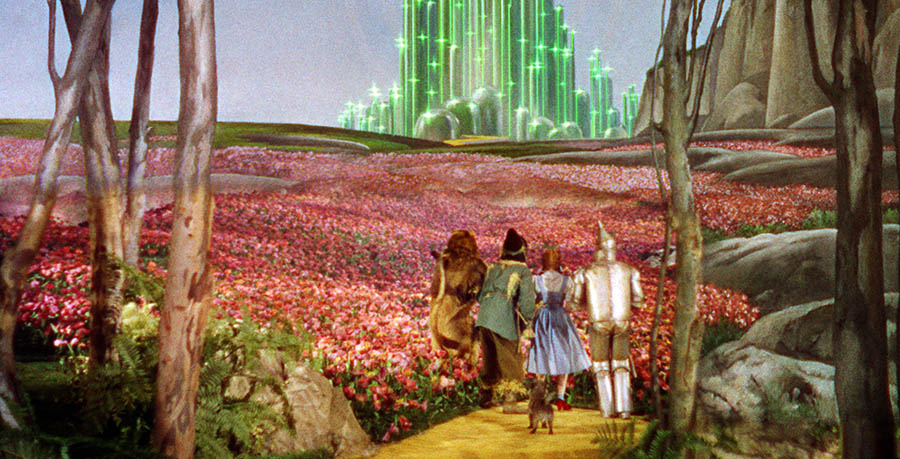 At the end of the week, you just want to sit back and watch something uplifting. Something that the whole family can agree on and enjoy together. Well, you don't need to search high and low for the perfect feel-good movie. DQ® and Fandango invite fans to watch fun family features starting as low as 99 cents.
Not sure what to watch? We've selected five classics and modern favorites that will have everyone in the room smiling from beginning to end.
The Wizard of Oz
The timeless fantasy of Dorothy and Toto and their wonderful new friends in Oz not only lifts you up but takes you to another world. This musical adventure reminds us that there's no place like home while also showcasing the magic of the movies to take us over the rainbow and into our dreams. The Wizard of Oz is good for your heart, your brain and your spirit.
Teen Titans Go! to the Movies
Want some action as well as some laughs? DC's Teen Titans are a hilarious bunch of young superheroes that will inspire the kids as they entertain the whole family with their first feature-length adventure. And with jokes and parodies targeting comic book movies and other hit films going back more than 40 years, there are humorous references for everyone to appreciate.
The Goonies
From producer Steven Spielberg comes a thrilling adventure that's also heartwarming, hilarious and fun for all ages. The movie follows a group of young friends as they embark on a quest to find lost pirate treasure and save their homes. With criminals on their tail and booby traps at every turn, the Goonies triumph by sticking together and never giving up.
Singin' in the Rain
They don't get more iconic than this movie, which teaches you a bit of film history as you tap your feet to memorable musical numbers spotlighting Donald O'Connor making 'em laugh and Gene Kelly, well, singin' in the rain. It's a parade of song and dance and humor and romance, with the ever-delightful Debbie Reynolds a smiling sunbeam the whole way through.
Free Willy
A boy and his orca — how great is that? The famous image of Willy jumping into the air as he breaks free from captivity never fails to excite, no matter how many times you've seen it. The story that gets you to that rousing point is as heartwarming as can be, driven by good intentions and a positive message that should spark some fulfilling family discussion afterward.
This article is sponsored by DQ®