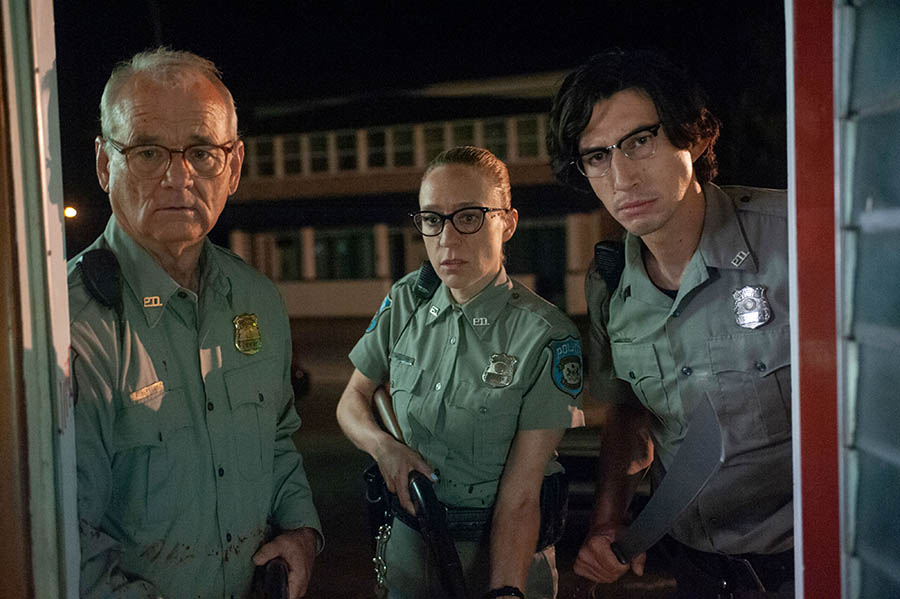 When strange, deadly things begin happening in the quiet, peaceful community of Centerville in Jim Jarmusch's horror-comedy The Dead Don't Die, local law enforcement officials are flummoxed, to say the least. Sheriff Cliff Robertson (Bill Murray) and his deputies, including the loyal Ronnie Peterson (Adam Driver), can clearly see that abnormal, disturbing things are happening - things they could never have imagined before, especially in their quiet little town.
So, in our exclusive clip, the sheriff asks Ronnie what he thinks the cause might be. Now, bear in mind, they've already seen ferocious violence, the likes of which has never been seen before in their beloved town. Being an observant, thoughtful kind of person, Ronnie quite reasonably offers his conclusion: "I'm thinking zombies." Naturally, that prompts disbelief, and more, from Sheriff Robertson.
Watch the fun, entirely safe-for-work clip below, and then get tickets to see The Dead Don't Die. The horror comedy opens in theaters nationwide on Friday, June 14.