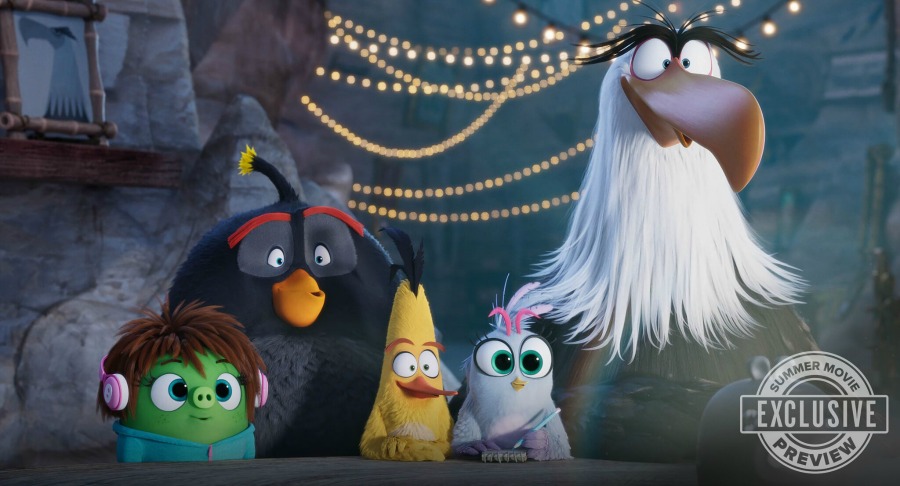 Passionate outsider Red (voiced by Jason Sudeikis) became much less angry after teaming up with speedy Chuck and the even more angry Bomb to protect their island of happy, flightless birds from a gang of mysterious green pigs, led by the bearded Leonard (voiced by Bill Hader). In the all-new family adventure The Angry Birds Movie 2, a new threat emerges that imperils both the birds and the pigs, prompting them to work together to save their beloved islands.
Our exclusive clip provides a peek at a super secret meeting as the birds and the pigs, led by Red and Leonard, respectively, figure out their strategy against the threat. During the meeting, the legendary protector Mighty Eagle (voiced by Peter Dinklage) is stunned to see who, exactly, is leading the opposing force.
Watch the delightful clip in its entirety below. The Angry Birds Movie 2 flies into theaters everywhere on Wednesday, August 14. Tickets are now on sale -- get yours today!