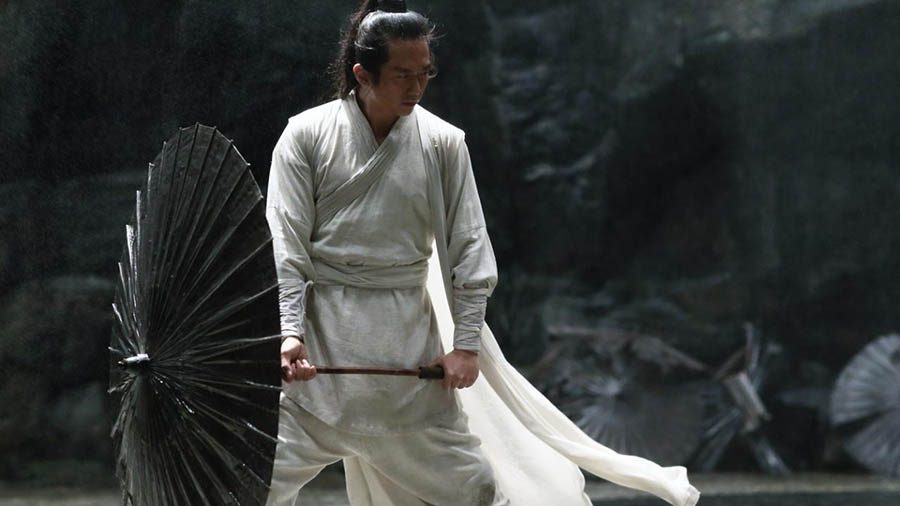 The first trailer for the new martial acts drama Shadow looks absolutely stunning. The eye-catching color palette, featuring a rich mixture of inky blacks and shimmering greys, punctuated by splashes of deep red as battles break out and warriors are engaged in combat, is definitely intoxicating.
The story sounds equally intriguing, following a military commander who makes devastating use of his "shadow," a look-alike warrior who is capable of deceiving everyone, not only enemy forces but also the King himself. Legendary arthouse darling Zhang Yimou, who previously unleashed the highly-entertaining action adventure Hero, starring Jet Li, upon the world, now spins a mysterious drama filled with dazzling action sequences.
Watch the striking and stylish trailer below. Shadow will open in select theaters on May 3. Sign up now for a FanAlert and be the first to know when tickets and other exclusives are available in your area.