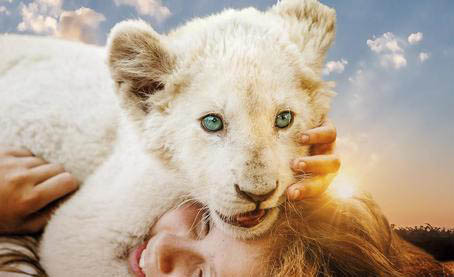 A young girl must leave behind everything she knows in London when her family moves to South Africa in Mia and the White Lion. As might be expected, the adjustment is very hard for the reluctant Mia. So she is as surprised as anyone when a lion cub named Charlie unexpectedly becomes her first friend, stealing her heart and easing her transition.
In our exclusive debut of the teaser trailer, we get a glimpse of the story, as well as the challenge that arises a few years later. What will young Mia do when her dear friend Charlie is placed in harm's way?
Melanie Laurent, Langley Kirkwood, Daniah De Villiers and Ryan Mac Lennon star. Watch the charming and dramatic teaser trailer below. Plan now to see Mia and the White Lion when it opens in theaters on April 12.