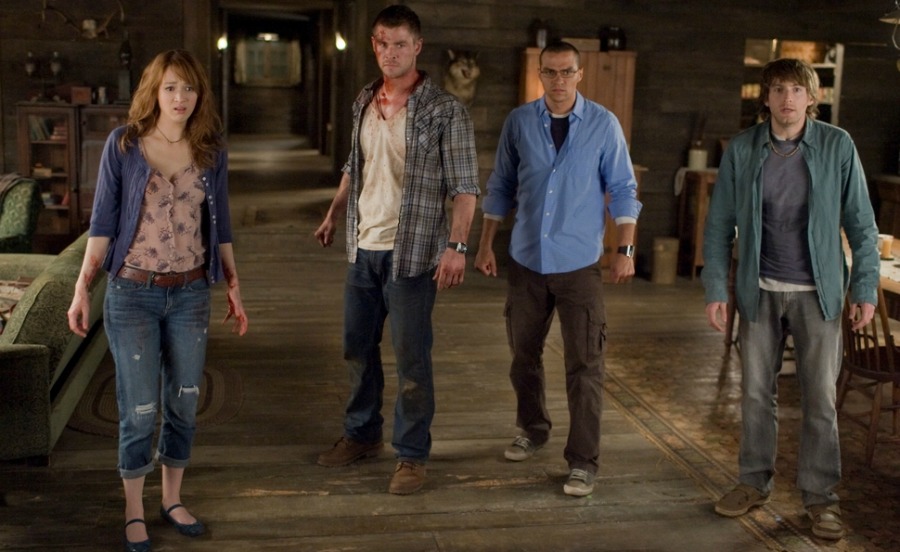 One of the most exciting writer-directors working right now is a guy by the name of Drew Goddard. His may not be a household name at this point, but the varying projects he's worked on – both as a writer and as a director – have all been memorable and worth talking about. From Cloverfield to The Cabin in the Woods to The Martian, and now Bad Times at the El Royale (advance tickets on sale now), Goddard is slowly carving out a name for himself as being a ferociously inventive voice in the world of genre movies.
Fandango spoke at length with Goddard about his latest, a soul music-infused twisty ensemble drama that, like Cabin in the Woods, slowly reveals its unexpected layers one at a time. While we had the chance, we asked Goddard about a sequel to Cabin in the Woods as last we heard it was a possibility and that there was an idea for it, but since then there's been silence.
"Well, you know, we sort of painted ourselves into a corner with the ending of Cabin in the Woods," Goddard told us. "It's not a thing that calls for an easy sequel, I'll tell you that much."
Goddard added, "We had some crazy ideas but Joss [Whedon] and I both felt strongly that we didn't want to do it just to do it. Right? I'm very lucky that I get to keep making movies, I don't need to just go make a sequel for the sake of making a sequel. The only way we could do it is if we could do it justice, and the truth is, it's a hard one to do justice to. Every version of continuing the story undercuts the ending that we had in Cabin, and I just feel like that continues to be the perfect ending for that movie and I never want to undercut it."
While Goddard alludes to the Cabin sequel being dead as of this moment, he doesn't rule out returning to that world assuming the right idea crosses his desk.
"I mean, look, I never say never, either," he said. "I've learned, tomorrow, that a bolt of lightning could strike and you could think of an idea that does the first one justice, but I haven't quite had that idea yet, I haven't had the idea yet that makes me go, "Oh, we have to drop everything and do that now."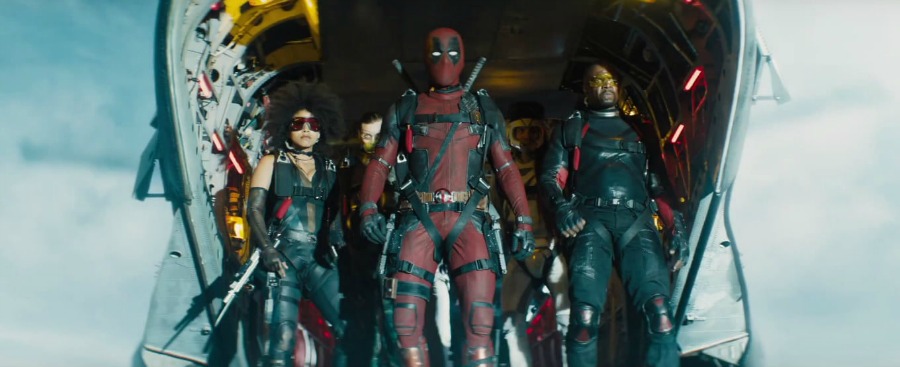 So what is next for Goddard? He's been attached as a writer and director of an X-Force movie, which would be the next film to follow Deadpool 2 and reunite characters like Deadpool, Domino and Cable. While Goddard is hopeful that happens, there's no update on it right now and it doesn't appear work has started on it, either.
"There's no real update to be honest," he said. "I tend to focus very intensely on one movie at a time. We're just sort of finishing Bad Times now, Ryan [Reynolds] is off shooting a movie and everyone sort of scattered, like dandelions to the wind. I think as we finish this up, we'll all get together and start hammering out what we want to do next, but there's no real update at this point."
Does he think X-Force is going to happen?
"I can't imagine there's going to be a world where there aren't more Deadpool movies because, boy, Ryan Reynolds is extraordinary, and so, we'll just see."
We'll have much more with Goddard next week when Bad Times at the El Royale officially hits theaters. In the meantime, you can snag your tickets for the film right here at Fandango.