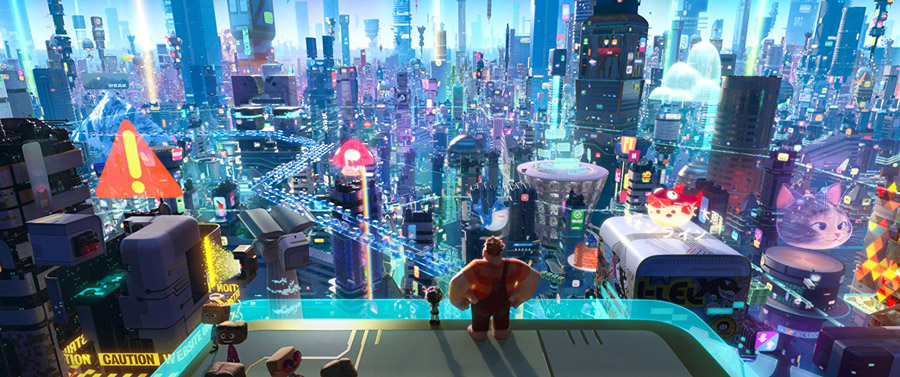 In Ralph Breaks the Internet, former rivals Ralph (voiced by John C. Reilly) and Vanellope (voiced by Sarah Silverman) are now close friends. A new Wi-Fi router in the arcade, however, leads them on a new, wild adventure. They meet new friends Shank (voiced by Gal Gadot) and Yesss (voiced by Taraji P. Henson), while also encountering new challenges that will test their friendship.
Now Disney has released a series of Ralph Breaks the Internet activity sheets for children. Kids will love the chance to make individual characters come to life, including Ralph, Vanellope, Shank and Yesss. Combining characters and backgrounds, the coloring sheets empower young ones to express their own creative visions for memorable characters. Other sheets enable fun projects like "Design Your Net User," making a costume for the "KnowsMore" search engine and creating a personal door hanger, as well as playing a memory card game and "spot the difference." Adults can join their children in the activities -- or just sit back and enjoy a little time away from the internet!
Check out all the activity sheets below. Ralph Breaks the Internet opens in theaters everywhere on Wednesday, November 21; tickets are now available.
Activities and Projects
Character Art