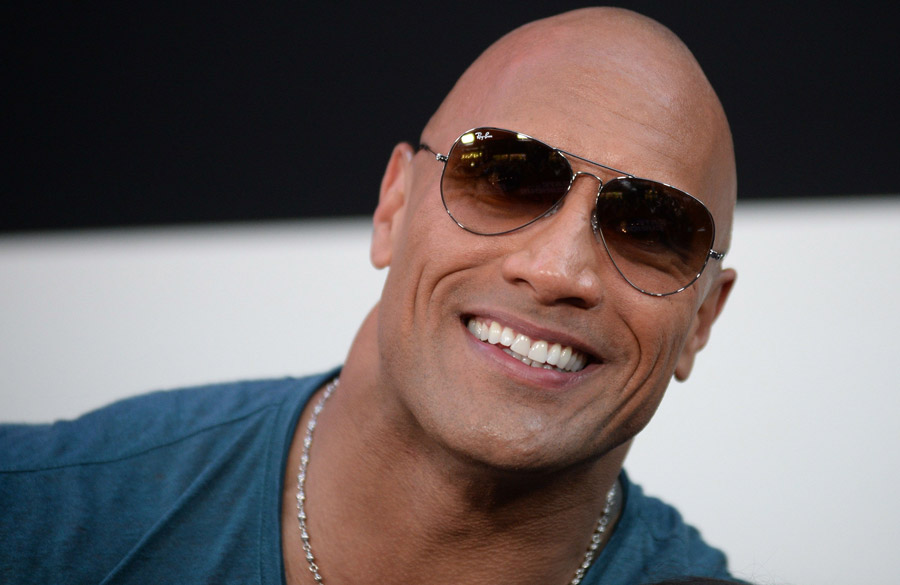 One of Dwayne Johnson's dream roles is finally becoming a reality. The actor has wished to play the legendary Hawaiian ruler King Kamehameha ever since he began his Hollywood career. Now, according to Deadline, he will lead the historical action movie The King, which will take him back to his Polynesian and Hawaiian roots, for Warner Bros. and New Line.
Previously, Johnson portrayed a version of another Hawaiian hero, the mythological character Maui, in Disney's Moana, but that was a voice acting role in an animated feature. Presumably, The King will also bring Johnson back to Hawaii, where he's already filmed a few movies, including Jumanji: Welcome to the Jungle, for this production. He begins shooting this movie in 2020.
Here's everything we know about The King:
Who was King Kamehameha?
Also known as Kamehameha the Great, the first king of Hawaii was the one to unite the islands that now make up the U.S. state. This happened in the late 1700s and early 1800s with the help of British advisors and arms, and it fulfilled a prophecy that was linked to the warrior chief at birth. For a comparative figure, Dwayne Johnson stated in the past, "King Kamehameha is special to Hawaii like William Wallace is to Scotland."
So will The King be like Hawaii's Braveheart?
That would be the hope, and it appears to be the plan. Not only has Johnson -- who apparently owns a replica of Wallace's broadsword -- been making the comparison for years (as was Sony, the original studio developing a Kamehameha biopic with the actor in 2002), but Oscar-nominated Braveheart screenwriter Randall Wallace also penned the spec script for The King and will serve as one of its producers.
Who is starring in the biopic?
Dwayne Johnson, who first announced he'd play Kamehameha I in a movie more than 15 years ago, will star as the ruler in The King.
Why is Johnson the best actor for the job?
Mainly because this is his dream role. Kameehameha I has been one of his heroes all his life, and that's why he's been holding onto the idea of making a movie about him ever since he made the leap from wrestling to acting. He did spend a brief part of his high school years in Hawaii and has Polynesian ancestry. He also previously played another Polynesian legend in Disney's animated Moana. Of course, there have also long been claims Johnson is not right for the part, because he's part Samoan and not Hawaiian.
Does the movie have Hawaiians' blessing now?
There is at least some faith in the project, officially. Deadline reported that The King, as well as Johnson, Wallace and producer Dany Garcia, received a blessing from a Hawaiian priest during a ceremony in 2017.
Who is directing The King?
Robert Zemeckis, who has tackled legendary warrior stories before, with his animated Beowulf, as well as a biopic (The Walk). He is, of course, famous for playing loose with history for Forrest Gump, but The King will likely be a more authentic movie when it comes to events of the past.
When does it come out?
While there is no release date set for The King, given that it shoots in 2020, we can probably expect to see the movie out in 2021.