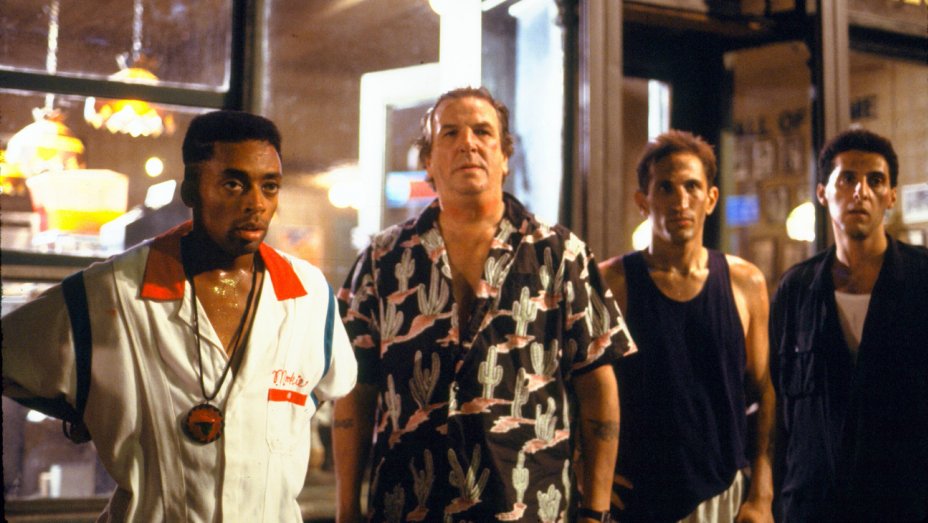 If you've never had a chance to watch the classic Spike Lee joint, Do The Right Thing, you're in luck as this week the American Film Institute (AFI) has partnered with Universal Pictures to offer Lee's 1989 film for free on digital platforms, including FandangoNOW. The prolific writer and director will also sit down for a special conversation about the film on Thursday, June 25 at 8pmET/5pmPT over on AFI's YouTube page here.
Do The Right Thing stars Spike Lee, Giancarlo Esposito, Ossie Davis, John Turtutto, Robin Harris and Danny Aiello, and it's set in the Bedford-Stuyvesant section of Brooklyn, New York on the hottest day of the summer as racial tensions begin to simmer in and around an Italian-owned pizzeria. The film was nominated for two Oscars, including Best Screenplay for Spike Lee. Check out the trailer below, and watch the film on FandangoNOW.
In addition to Do The Right Thing, an assortment of other films are available to watch for free right now on FandangoNOW, including Blindspotting, Just Mercy, Selma, Ali, Monsters and Men, and more.
Fandango has also partnered with the African American Film Critics Association on a list of 110 important movies about the Black experience. Many of those titles are available to watch on FandangoNOW in a collection found here. We sat down for a conversation with AAFCA member and film critic, Shawn Edwards, to talk about some of his favorite highlights on that list. You can watch that conversation below.