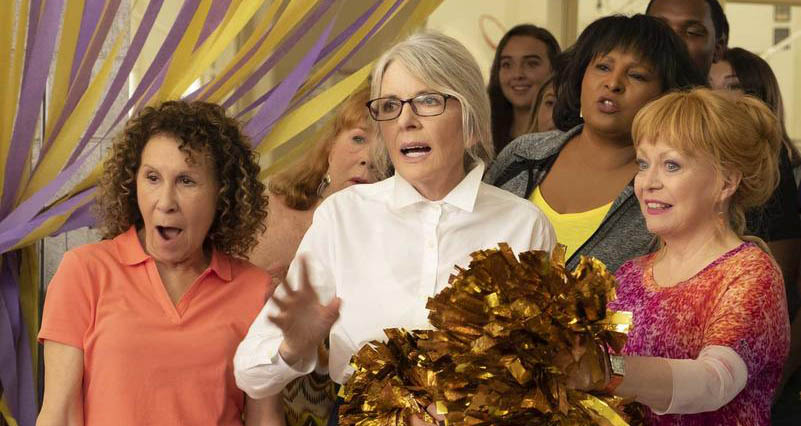 For those who love seeing older women get their time on screen for book clubs, pin-up calendars, exotic marigold hotels and more, now there's Poms. This time, a cast of veteran actresses is bringing it on and firing it up with a movie about a cheerleading squad for ladies in their twilight years.
Watch the trailer down below after reading everything we know about Poms here:
Who stars in the movie?
Oscar-winning screen legend Diane Keaton leads the ensemble of Poms, which also includes two-time Oscar nominee Jacki Weaver (Silver Linings Playbook), Pam Grier (Jackie Brown) and Rhea Perlman (TV's Cheers).
What's the story?
Keaton plays a dying woman who starts up a cheerleading squad after moving into an active adult retirement community. Weaver is her raunchy neighbor helping her to relive her pom-pom days as they recruit other women from the neighborhood and enter a cheerleading competition.
Who wrote the screenplay?
Poms was scripted by Shane Atkinson and Zara Hayes, both of whom make their credited feature screenplay debuts with the movie.
Who is the director of Poms?
Zara Hayes also directed the comedy. This is her first narrative movie, but she's a longtime documentary filmmaker, having helmed the 2013 feature The Battle of the Sexes, among nonfiction works.
When does Poms come out?
STX Entertainment will release the movie in theaters on May 10, 2019.
Watch the first trailer: