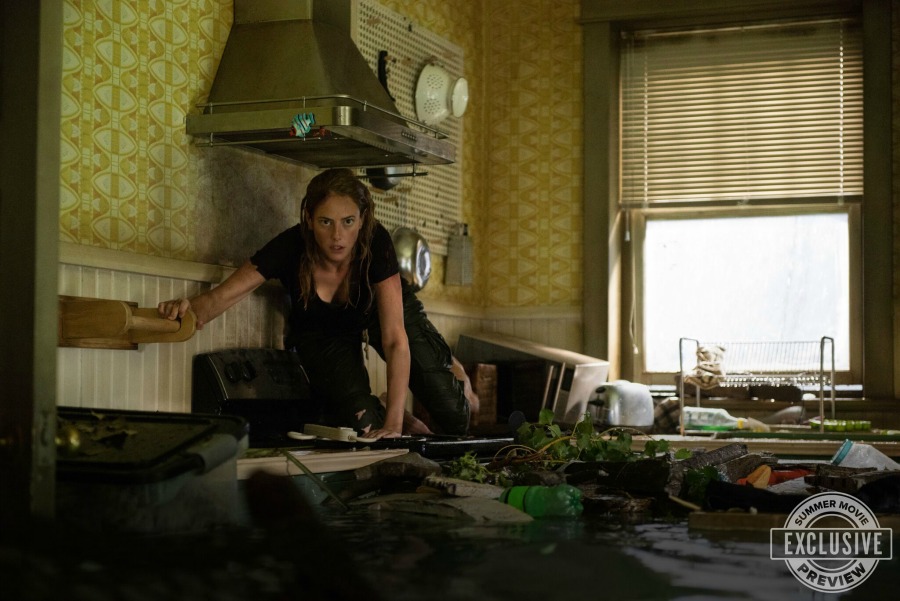 In Crawl, a new thriller from producer Sam Raimi (Don't Breathe) and director Alexandre Aja (The Hills Have Eyes), familial bonds are sorely tested. A powerful hurricane heads towards Florida, prompting the young and determined Haley (Kaya Scodelario) to make a desperate search for her missing father (Barry Pepper).
As our exclusive clip reveals, Haley locates her father, who scrambles aboard her tiny boat as the storm rages around them. Yet their troubles are just beginning, as a levee breaks and alligator-infested flood waters come surging ashore. Haley, her father, and their tiny boat soon make a smashing entrance into a house that holds further, unforeseen terrors.
Watch the action-filled clip below and then get tickets to see Crawl. Who will survive? The thriller will open in theaters nationwide on July 12.