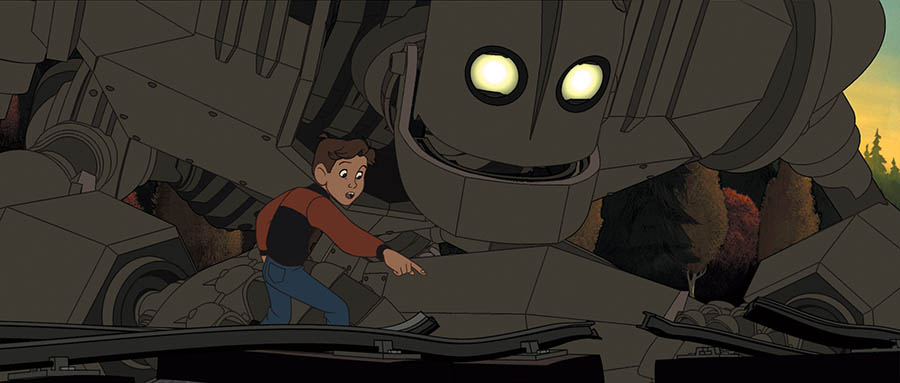 There's nothing better than a family movie night, especially when you've found something to watch that is entertaining for all ages. Fortunately, there are plenty of options — DQ® and FandangoNOW invite fans to watch family classics for $1.99.
Below are five classics we've selected to get you started, including beloved musicals, animated features and a good deal of fantasy.
Willy Wonka & the Chocolate Factory
You don't need a golden ticket to enter Willy Wonka's chocolate factory thanks to this original adaptation of the iconic Roald Dahl children's novel Charlie and the Chocolate Factory. Join Charlie Bucket and his Grandpa Joe and sing along with the whimsical Oompa Loompas as you take a dangerously delicious tour through a world of pure imagination.
The NeverEnding Story
You'll wish the title of this movie was literal because you'll never want to leave Fantasia. Hitch a ride on a flying luckdragon and escape all your troubles to a land filled with brave warriors, rock-biting giants, racing snails and bickering gnomes, all led by a childlike empress. Just beware "The Nothing," which can be a little frightening, even for parents.
The Iron Giant
Before joining Pixar and directing The Incredibles and Ratatouille, Brad Bird gave the world this traditionally animated feature about a boy and his large but lovable robot (voiced by Vin Diesel). Set during the 1950s, the bittersweet adventure film pays homage to sci-fi staples of the period while also dealing with heavy but wholesome historical themes.
Elf
No matter the time of year, Elf is a jolly good time. The quotable Christmas comedy stars Will Ferrell as a man raised at the North Pole who journeys to the Big Apple to meet his biological father (James Caan). It's filled with enough holiday cheer to last you through the summer or whenever you need some magic in your life. Or a good laugh; it's got plenty.
Happy Feet
Penguins got rhythm in this Oscar-winning animated musical from the creator of Babe (and Mad Max). In the world of Happy Feet, the flightless birds find love through song, but when one of them is incapable of singing, his knack for tap dancing does the trick. With a soundtrack full of pop favorites and an original tune by Prince, you'll be happily moving your feet as well.